You have /5 articles left.
Sign up for a free account or log in.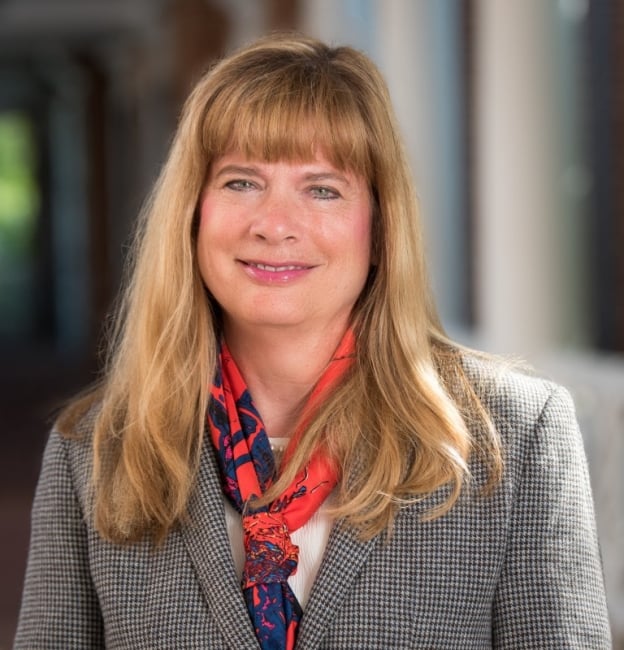 Like many institutions with online ambitions, Southern Methodist University has leaned on the expertise of outside companies to launch and manage its virtual academic programs. SMU's master's in data science is offered through 2U, and its forthcoming online master's in business administration is being managed by Noodle Partners.
If Larenda Mielke has her way, though, those will be the last online programs SMU ever offers through a corporate online program management (OPM) company -- at least one that handles most if not all of the functions (program development, instructional design, marketing for students, etc.) of launching and operating an online program.
It's not that she isn't impressed by the companies' quality or expertise. SMU is proud of and committed to the programs it has created with 2U and Noodle, says Mielke, associate provost for continuing education at SMU, and values the companies' employees who work with SMU. "I would hire some of them if I could match their salaries."
But as the person hired 18 months ago to help SMU develop a more strategic presence in online education, Mielke has concluded that building an in-house unit to create and operate most aspects of online programs aligns better with the university's mission and interests than does turning over some strategic control -- and not insignificant financial sums -- to for-profit companies with overlapping but differing goals and motives.
OPMs and their owners have every right to earn profits, Mielke says, but universities like SMU would do better to pour revenues back into their own programs and purposes than to enrich shareholders and executives.
"I look at that and I think, that money comes from tuition," Mielke said.
Mielke is not some capitalism hater or naïf. She's been a business school administrator at Washington University in St. Louis and the University of Virginia, and she and her husband operate three companies.
But as the university creates more programs designed to "bring the SMU culture" of smaller classes and deep interaction with professors "to the online world" -- its first self-built program, in cybersecurity, will begin in January 2020 -- Mielke says she wants to do it in a way that won't make students say, "This is what my tuition money is paying for?"
Officials at 2U said they preferred not to comment directly on Mielke's assertions or its relationship with the university, except to say it is "proud of our work with SMU."
But in a statement, Chip Paucek, 2U's chief executive officer, said that many of its campus partners have strong in-house capabilities but choose to work with the company nonetheless.
And 2U's "shared success" model, Paucek said, benefits universities in two ways: directly in terms of their share of the tuition revenue earned, and indirectly from the "ongoing investments 2U makes in delivering industry-leading technology and marketing, among many other services." 2U, like most of the online program managers, does not make public its financial arrangements with its partners.
SMU's Online Programs, Current and Future
Southern Methodist, a nearly 12,000-student private university in Dallas, has moved cautiously into online education. Like many such institutions, it has used external providers to get its initial online degree programs off the ground.
It launched its online master's program in data science, a program that now enrolls 350 students, with 2U in early 2015. And the university's Cox School of Business struck an agreement late last year to begin an online master's in business administration with Noodle Partners, an online program management provider started by the founder of 2U, John Katzman.
The university hired Mielke in July 2017 to ramp up its online presence, with a focus on professional and continuing education.
As she assessed the landscape at SMU and elsewhere, Mielke recognized that university officials have had a steep learning curve in online learning and have learned much from the partnership with 2U. But she also saw that there were limits on how much information providers like 2U were willing to share about how the programs function, such as what it cost them to acquire a student.
Mielke had to make the case to Steven Currall, SMU's provost and vice president for academic affairs, and eventually to the university's Board of Trustees that bringing online program development and management largely in-house was a sound financial and strategic decision.
To do that, she says, she had to construct financial models to show that the university could build online programs without the up-front investment that online program providers typically make for their university partners; it is to recoup that investment (which normally takes three to five years for a successful program) that the OPMs often require long-term contracts and revenue-sharing agreements that pay them as much of two-thirds of tuition income for a decade or more. (Online program management companies are increasingly experimenting with varying models of financing academic programs, amid growing pushback against the long-term revenue-sharing agreements.)
Mielke declined to share figures on the economics of the plan. But she ultimately persuaded university leaders, she says, that making its own investment in an in-house unit is worth it if SMU can ensure that the tuition money that flows once the programs gain momentum does not leave the institution. "Under this scenario, the amount of money that would go as profit for the external company would instead be investing in research and all the other areas that the university needs," Mielke says.
The Job Ahead
The cybersecurity program, for which SMU began accepting applications last month, is the first of what Mielke expects to be a degree program per year that the university spills out over a decade.
Mielke is focused right now on building out what she calls "our optimal product mix: the most useful and viable programs we could bring out in this way, online and for nontraditional students, to create a good cash flow."
Among the other challenges is deciding how to mix the university's internal expertise with whatever outside partners SMU might hire to supplement what it can do well itself.
"The university does not have an internal advantage in market research," for example, she notes. She and the deans and faculties of SMU's colleges are developing lists of possible programs "we think are the best ones to start with," and "each one of those we put through external market research" to help make the final decisions on which to launch.
SMU "will certainly outsource certain services when it makes sense" to do so, Mielke said.
Forgoing the use of online program managers will be difficult in certain ways, she acknowledges. "I feel like David to their Goliath," Mielke said of 2U and Noodle, noting the hundreds of marketers employed by the companies.
"That's another reason why universities choose to work with a place like 2U -- they don't have the confidence that they can figure it out, and even if they [did], it's really hard to go up against big competitors," Mielke said.
Getting a "huge, siloed organization like a university" to operate "in alignment" and with the kind of agility required to compete in a fast-changing landscape is "daunting" she says.
The biggest risk for SMU, she says, is "internal strategy execution, because lots of parts of the university need to work together to make this succeed."
But the opportunity -- to create a new way of launching online programs that capitalizes on the university's strengths and reinvests money that might otherwise go to outside companies -- has a huge potential upside.
"What we're trying to do that [these companies] can't is building programs from the university's perspective," she says, "so I don't undermine what universities do best."