You have /5 articles left.
Sign up for a free account or log in.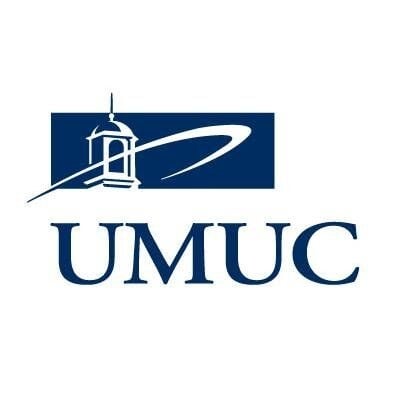 The University of Maryland University College is going national. Since its founding in 1947, UMUC mostly has enrolled members of the U.S. military and working adults in Maryland, Virginia and Washington, D.C. But amid a broad military drawdown, the university wants to expand its reach across the U.S.
With a new national focus comes a new name for UMUC, which is on track to become the University of Maryland Global Campus this summer.
The institution is already the nation's largest online public university, enrolling around 90,000 students. But if UMUC wants to keep up with quickly expanding online players like Southern New Hampshire University and Western Governors University, it will need to spend some serious cash.
"The idea is not that we are going to join the big players -- we are one of the big players," said Javier Miyares, UMUC's president. "But if you don't go national, eventually you will not be one of the top players. You can never run in place."
This philosophy is one that the University of Massachusetts system also seems to share. Last week the system announced plans to launch a national online college, citing UMUC as a model of sorts.
National online pushes don't come cheap, however. UMUC plans to spend $500 million on marketing over the next six years, half of which will be spent on digital ads. While that's obviously a lot of money, $83 million per year is significantly less than some other national online universities are spending. SNHU, for example, spent $132 million on marketing in 2017.
The Maryland Board of Public Works approved the UMUC's half-billion-dollar marketing budget earlier this year, but Miyares insists the university is not getting any handouts.
"We get very little state support," said Miyares. Around 10 percent of UMUC's funding comes from the state; the majority of the university's revenue comes from tuition. And the $500 million is not extra funding from the state, he said, but rather unspent state funding the university has saved.
Public universities often have to hand back whatever state funding they haven't spent by the end of the fiscal year. But in Maryland, unspent money goes to the University System of Maryland. Knowing that UMUC would need millions to make its national push, Miyares presented to the system's Board of Regents a plan to tap the money, which they approved.
Miyares argues that in order for UMUC to continue offering low-cost degrees to students in the state of Maryland, it needs to increase its economies of scale. Miyares wants UMUC's enrollment to hit 100,000 students by 2020, increasing to 120,000 in the next few years.
The cost of changing the name of the institution -- changing business cards, letterheads and signs -- will be around $1 million. "The big cost is to introduce the new name to the market," said Miyares. He said he is "cautiously optimistic" that the name change will be approved by state lawmakers.
Market research conducted for the university showed that UMUC's name was confusing. The term "university college" is dated and poorly understood, said Miyares. "Global Campuses" are cropping up all over the country, in Colorado, Kansas, Washington and Indiana, to name a few.
Miyares said the new name is not aspirational for UMUC. "It's a descriptor of who we are. We have been global since 1949."
The System's New OPM?
Already the largest online provider by far in the Maryland system, Miyares said the university has discussed with regents how it could help other colleges in the system boost their online offerings. While many of the 12 institutions in the system have some online footprint, their online programs typically are modest in scale.
Miyares said other universities in the system should be moving online -- in part because this is what students of the future will expect. While he feels a "strong sense of duty to be helpful to other institutions," Miyares said he does not want to "bog down UMUC" with the burden of creating a type of online program management company (OPM) for the system. Developing an OPM is a big job, he said.
UMUC has had commercial success spinning out its IT and student data analytics services into stand-alone companies, said Miyares. The university's business arm, UMUC Ventures, could create a company that would help other colleges launch online programs. It's a possibility Michael Roark, CEO of UMUC Ventures, said he is open to. But Roark stressed that such discussions are preliminary. And both Roark and Miyares said the OPM market is crowded with players that have deep pockets -- making it a difficult arena in which to compete.
Traditional OPM companies have helped universities launch online programs by giving institutions an up-front investment, said Jason Palmer, a general partner at New Market Venture Partners, an education-focused venture capital firm. Launching a new online program can cost millions of dollars. And though OPMs typically recoup that investment through a revenue-sharing arrangement with the host institution, it would be "hard for a nonprofit university to play this role," said Palmer.
"It's not in the nature of nonprofits to invest up front," he said. "That's going to be difficult for them to overcome."
UMUC already has helped the system to boost its online capacity through financial and advisory support for the system's William E. Kirwan Center for Academic Innovation. The center is exploring the possibility of some online courses being shared by colleges across the system, said Miyares, as well as researching best practices in online pedagogy.
He said the system's regents would like UMUC to significantly expand this work by helping other colleges in the system to launch online programs.
The regents are looking to UMUC to fill this role, as it is a "trusted partner and one that represents good value," said Mike Lurie, a system spokesman. He said each institution in the system handles online learning differently. "UMUC has long been recognized as the University System of Maryland's primary online provider, but most of the institutions are now considering changes to their approach," said Lurie, adding that "UMUC has been supportive of the institutions moving in this direction, particularly those that have fewer resources to support the work."
Miyares feels a "strong sense of duty" to help other colleges in the system. But he has been frank with some presidents that they would be competing with UMUC for online students. "You would be competing with us, and we would be competing with you -- that's part of the modern world."
In addition, he cautioned that system campuses may be disappointed if they look at online programs primarily as a means of boosting enrollment. "I would love to help them and hopefully increase their outcomes," said Miyares. "But in the long term, can one of them become a UMUC? The investment required to complete at that level is such that I think it would be very difficult to do."
Scott Lomas, a partner at Entangled Solutions, a company focuses on innovation in higher education, said there are precedents for a university to act as an OPM for its sister institutions. For example, he said, Penn State World Campus plays this role.
Likewise, some universities act as commercial OPM providers to colleges outside of their sister institutions, said Lomas. One defunct example is Excelsior College's Educators Serving Educators, which failed to catch on and quietly closed its doors around 2016. (Note: This paragraph was updated to correct the name of the institution that created Educators Serving Educators.) And some universities in recent years have created OPMs where their related institution is the first client, including Grand Canyon University, Ashford University and Purdue University Global.
UMUC taking on an OPM role could create a lot of tension for the system, said Lomas. "You have to figure out how to play together," he said. And Lomas said there's no reason why multiple colleges in the system can't compete by offering the same degrees online. "This happens on ground, so why not online?" he said.
Miyares isn't afraid of a little competition. "I think competition is good for everyone," he said.