You have /5 articles left.
Sign up for a free account or log in.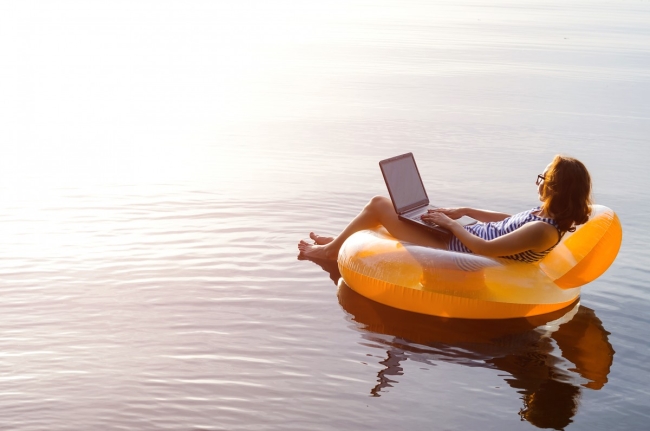 Istockphoto.com/mihakonceptcorn
Kip Thompson, an assistant professor in the public health master's program at Missouri State University, was all set last August to teach online courses this academic year in clinical epidemiology and research methods. Then he got a familiar, if inconveniently timed, call.
In addition to teaching, Thompson serves in the military and periodically gets deployed outside the United States. As of last September, he had been assigned for the second time to Honduras.
Thanks to robust internet capabilities and accommodating administrators, Thompson didn't have to abandon his teaching duties for his military assignments. He's been teaching all of his assigned courses this year during off hours at his base.
"I just didn't want to break up the continuity with the students," he said.
Thompson said he's an outlier among his military colleagues, few of whom maintain outside jobs while deployed. But in distance education, he's far from alone. Online courses are often discussed in terms of opening opportunities for students in disparate locations. But instructors are increasingly seizing opportunities to teach from their homes or other locations convenient to their needs, if their institutions let them.
It's not always easy, though. Some remote instructors said they sometimes struggled to cultivate the sort of engagement with students that can be achieved in closer proximity, whether students and instructors are in a classroom together or interacting primarily online. Some administrators, meanwhile, aren't yet convinced that instructors can teach as effectively from afar. While teaching remotely has become more commonplace in recent years, instructors and administrators interviewed for this article said it's still not the norm on many campuses.
Advantages and Opportunities
Some instructors feel more comfortable teaching online courses from home, rather than being confined to a more formal office space.
Peggy Semingson, associate professor of literacy studies at the University of Texas at Arlington, has been teaching classes from home or in coffee shops for a decade. In 2013, she abandoned teaching from her university office altogether. She uses high-definition webcams from her bedroom and is in the process of setting up an in-home studio complete with a green screen.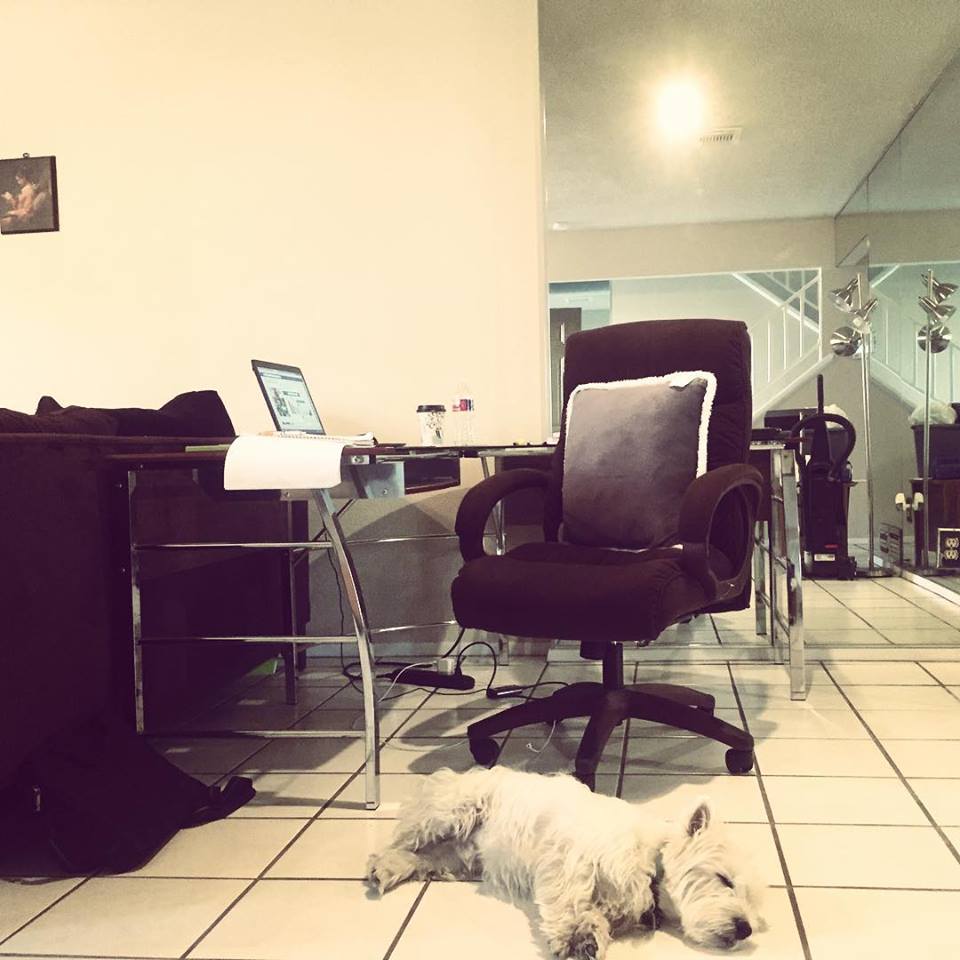 "I just don't like being in my office," Semingson said. "I'd rather work at my home setup where I have my own equipment and my dog." Teaching from home also means cutting out a two-hour round-trip commute and an extensive hair and makeup routine, she said.
Working remotely doesn't mean relaxing and checking out, though. Semingson makes herself widely available to students via text and other chat apps, so she can engage in teaching while she's in a park in Dallas, for example.
"I think teaching is now more 24-7," Semingson said. "People are on the go; people are busy. We have to accommodate and be responsive to that."
For others, remote teaching stems from necessity. Brent Bibles, professor of wildlife and a distance education graduate faculty member at Unity College, in Maine, helped launch his institution's first online graduate program in 2016. A year later, he became the program's primary faculty member, a role he's continued even after moving last year to New Mexico to be closer to extended family.
Bibles said it's challenging sometimes not to see his colleagues and supervisor in person. Meetings require more deliberate scheduling. But from a teaching perspective, his students are scattered across the country, so they don't find it odd or jarring that their instructor doesn't work at the campus.
Working remotely has even enriched his teaching, he said. He's been exposed in the Southwest to sustainability infrastructure that's substantially different from what he saw in Maine, giving him a wider range of fodder for course topics.
Teaching remotely can even work for a course offered to students on the ground. After accepting an adjunct opportunity at the Touro College Graduate School of Technology, Josh Baron accepted an attractive full-time position at the computer company Dell, located in Austin, Tex. When he explained the dilemma to administrators at Touro, they suggested a workaround -- he can teach the course via Zoom from Texas to a class of students in a computer lab on campus.
"I always think of 1984 and Big Brother -- you have me on some big screen," Baron said. His relationship with students pales a bit in comparison with previous face-to-face teaching experiences, he said. But the arrangement can also encourage students to be more collaborative -- on occasion, students ask him a question but end up getting an answer from a peer before he has a chance to respond.
From what he can tell, most instructors at Touro aren't teaching this way. But he thinks working professionals in general "are interested in teaching but don't want to go to a college once a week for three hours," he said.
Challenges and Obstacles
While many institutions, particularly those with large online programs, have many instructors who live too far from campus to teach face-to-face, the practice hasn't been universally embraced.
Jennifer Reeves, an associate professor in the department of higher education leadership and instructional technology at Nova Southeastern University in Florida, has seen firsthand the range of perspectives on remote teaching.
In 2011, she received enthusiastic permission from the dean of her college to move to Tallahassee, more than 450 miles from campus, for family reasons. "So long as you got your work done, he didn't care where you did it from," Reeves said.
That dean eventually left, however, and the replacement was far less keen on the arrangement. Reeves, who has since moved again to the Florida Keys, said she was required to come to campus three days a week. She did it for a semester, but it was grueling, she said.
Another dean has since supplanted that one and allowed Reeves to teach from where she is. But despite the convenience, Reeves says it's not always easy. She feels constant pressure to respond to emails quickly to demonstrate that she's working just as much as someone on campus.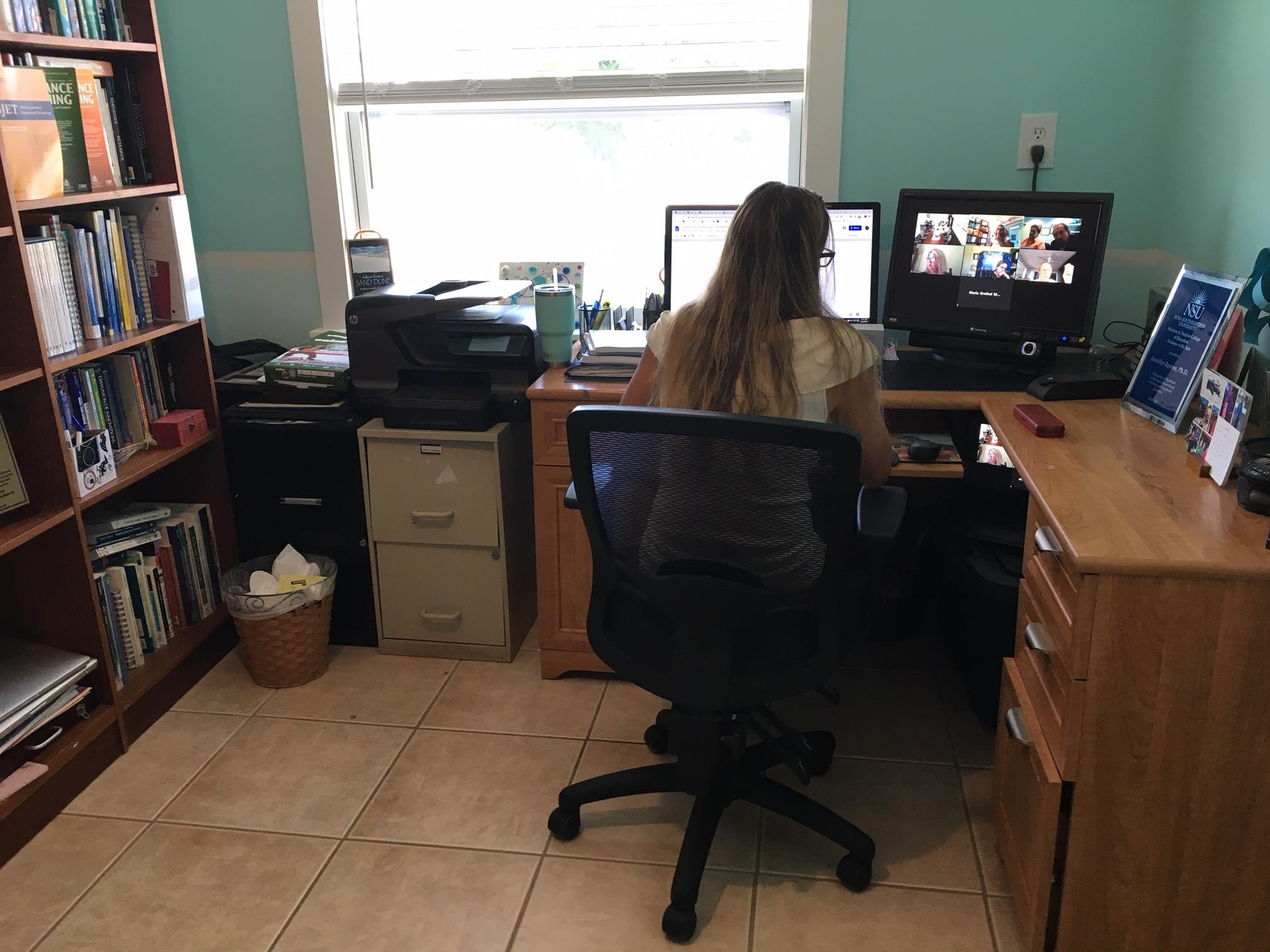 She's also on several college and university committees that require frequent video-conference meetings. One of those committees is working on techniques for helping faculty and staff engage with each other even when they're not on campus.
Similar hesitance crops up at two-year colleges, which are focused on serving local students and in some cases prefer that faculty members live nearby as well.
Richland Community College, in Illinois, doesn't have a specific policy that prohibits teachers from living out of state, but Kona Jones, Richland's director of online learning, said she's never seen a reason to hire from beyond the district.
"If you don't live in our community, we kind of feel like, do you really understand our students -- do you really understand our college?" Jones said.
For a while, concerns around state authorization also made the prospect of hiring out-of-state faculty less desirable. Some state regulations would have required an additional level of certification for out-of-state program offerings with faculty members who lived outside the community college district, Jones said.
The college has since joined the State Authorization Reciprocity Agreement, which allows for courses to be offered in multiple states more gracefully. But college administrators continue to worry that far-flung instructors lack important local context that would help them adequately serve students.
The situation is similar at Heartland Community College, which has a formal policy that prohibits out-of-state students from enrolling in online programs and out-of-state faculty from teaching them. Administrators there want to know that faculty members teaching online can give students the option to meet face-to-face, according to Traci Van Prooyen, director of online learning and instructional technologies.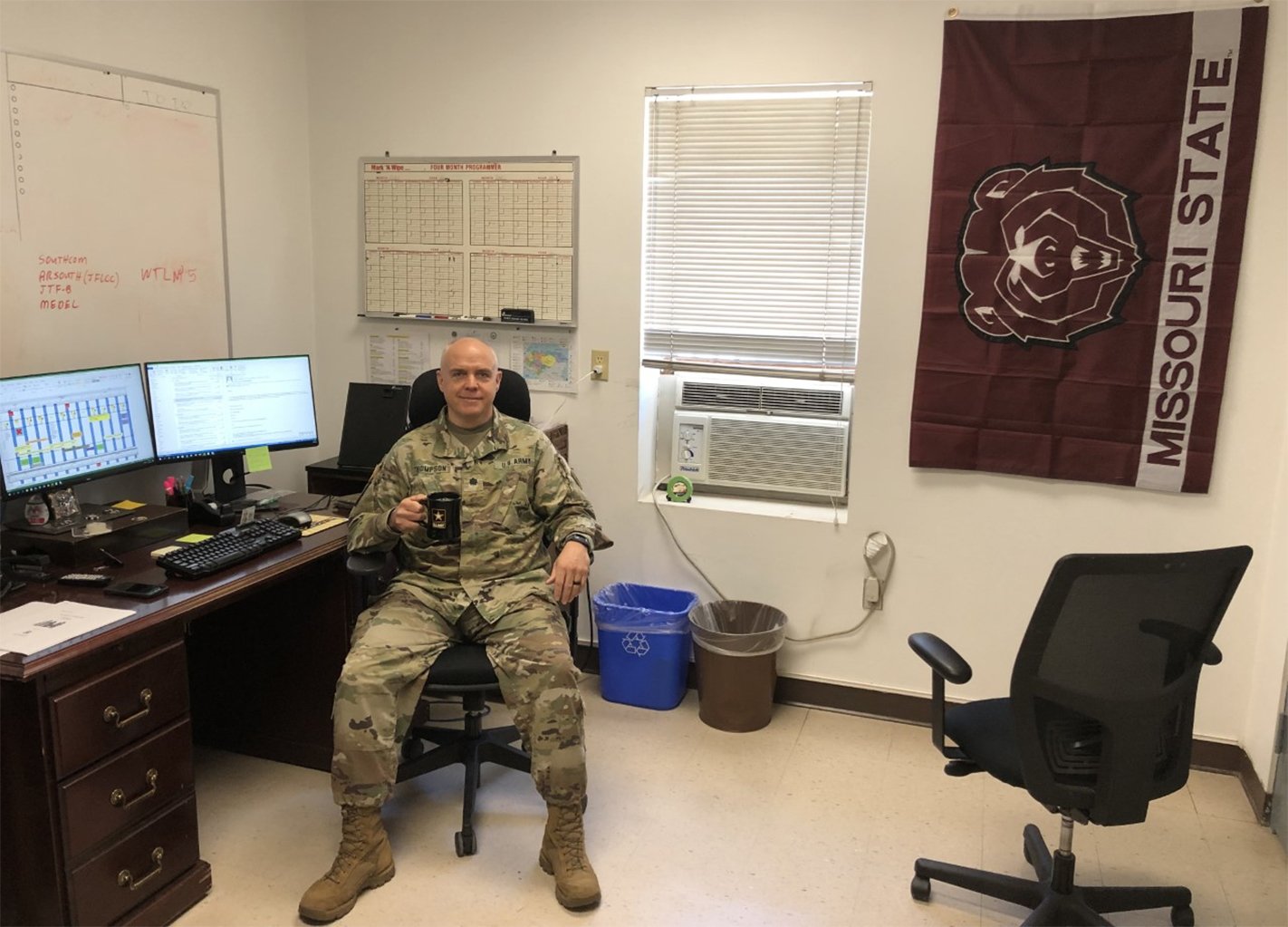 She thinks virtual meetings might not be as effective for the college's students. But she's not philosophically opposed to teaching from afar -- in fact, both she and Kona Jones from Richland teach online courses at four-year institutions in other states.
At
Shenandoah College
, in Virginia, where Van Prooyen teaches education courses, "I build weekly and instructional videos, so they can see me and hear me and know who I am and build that presence," she said. "It takes a lot of work to do that" -- more so than in a physical classroom, she believes.
For his part, Thompson, in Honduras, largely thinks his students are getting the same quality experience they would get as if he were back in the States. But the work can take a toll -- he makes sure he never waits more than 48 hours to contact his students, because he expects the same level of engagement from them.
"During the week I don't get a lot of sleep," he said.