You have /5 articles left.
Sign up for a free account or log in.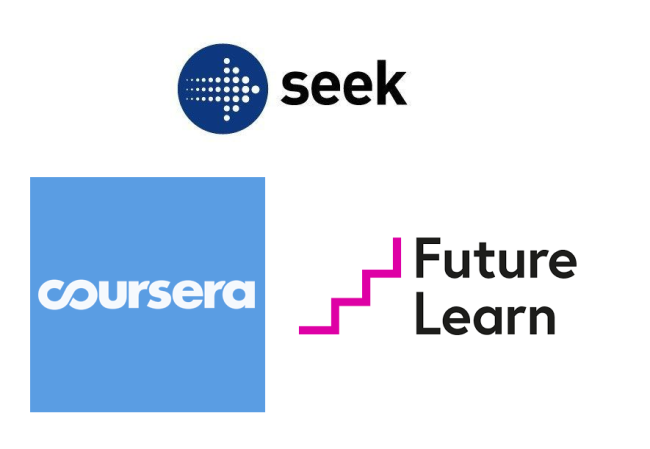 The original big-scale providers of massive open online courses -- Coursera, edX and Udacity in the U.S., FutureLearn in the U.K. -- already could have been the subject of one of those The Rise and Fall of ______ books a couple of times over.
After MOOCs burst onto the scene early this decade, enthusiasts heralded the companies' success too soon, assuming that the 100,000-student courses they created would become a (if not the) primary form of educational delivery (which, we know now, they most definitely did not). Ditto for the MOOC skeptics, who wrote the companies off for their poor completion rates and said "I told you so" whenever they laid a few people off.
The companies (including edX, the nonprofit among them) have been in persistent and sometimes halting pursuit of a business model, even as their enrollment numbers have continued to swell. And while the last chapter hasn't been written, the last month has offered strong evidence that two of the companies formerly known as MOOC providers have found a solid financial path forward -- or at least they have persuaded investors of that.
Coursera, the largest of the MOOC platforms, announced last month that it had raised $103 million from two of its existing investors and a new one, the SEEK Group, an Australian jobs platform (think Indeed or Monster) that also owns a business that helps universities take their academic programs online (Online Education Services). It recently sold its stake in another company (IDP Education) that recruits international students. The deal valued Coursera at more than $1 billion, making it the unusual education-related company to reach that rarefied air.
Four days later, FutureLearn announced that SEEK had invested $65 million (50 million pounds), making it a 50-50 partner with the Open University, which birthed FutureLearn, which is most visible in Australia and Britain, in 2013.
Taken together, those deals represented a major vote of confidence in the wisdom of the onetime MOOC providers pivoting to essentially become online program management companies that are closely linked to traditional universities and their degrees (though the companies themselves say they are not OPMs.)
"These are the two MOOC providers that made the most aggressive moves into becoming OPM type of companies, providing degrees," said Phil Hill, the ed-tech analyst who blogs at philonedtech.com. "It's particularly interesting that it comes at a time that Udacity -- which made a very different bet away from higher education -- is laying people off." (Udacity, which has largely and purposefully shunned working with traditional institutions after its initial high-profile computer science degree with the Georgia Institute of Technology, has focused instead on workplace learning.)
Hill and others said that Coursera and FutureLearn had been wise to pivot from seeming to be challengers to traditional degrees and universities (though they were always partners with them in creating courses) to helping existing institutions build and market those degrees.
They assert that by mining the millions of learners who have enrolled in open online courses on their platforms, they'll be able to drive down the cost of acquiring students for their university partners' credentialed programs, which in turn could drive down the tuition price for the programs. Coursera's degree programs are priced significantly lower than their on-ground counterparts (and many other online programs), although FutureLearn's, so far, are not.
The companies also are working with some institutions to slowly disaggregate their degrees into smaller, less expensive units, a trend that could prepare their university partners for the "unbundled" world that some analysts believe is coming. Coursera, for instance, has worked with several Big Ten universities to create "master's track certificates" that are equivalent to about a third of a master's degree.
"It's not MOOCs that are going to close the gaps in the educational divide in world -- but they have stimulated the world's greatest institutions to start doing more digitally," said Simon Nelson, chief executive officer of FutureLearn.
What SEEK Saw
Coursera's and FutureLearn's ability to help colleges and universities expand their repertoire was among the things that led SEEK to invest in the two companies.
Josh Nester, education director at SEEK, said he and his colleagues at the company have been watching the MOOC companies in recent years as they "kept investing and trying to find a way to make things work," looking for "signposts" that they had found a viable path. When the companies started working with universities to create online master's degrees and then "get into the microcredentialing space," it was "game on," Nester said.
He is especially bullish on the opportunity for subdegree credentials in the British Commonwealth countries, where there is a well-established framework for recognizing the value of diplomas and certificates (nothing like this exists in the U.S.).
Among Coursera's and FutureLearn's most promising assets, Nester said, are pools of learners who have taken a course on their platforms -- roughly 40 million on Coursera and nine million on FutureLearn.
"If you're trying to reach potential students, you've got very, very few distribution channels out there in the market," Nestor said. "You can go the [search engine optimization] route, which is long and hard, or you can pay Google or Facebook, which is expensive. In that context, having a different channel that can result in another flow of students is quite valuable."
Stitching Coursera and FutureLearn together with SEEK's OPM business will allow the parent company to give its university partners a wide array of options and help "more universities to move at their own pace online," Nester said. (It could also give SEEK an opportunity to crack the U.S. market, which it has largely avoided to date.) And all of those offerings, he said, will help SEEK's core clients: "people trying to improve their lives through better careers," increasing numbers of whom need and want education to thrive professionally.
What the Investments Signal
The natural alignment between the former MOOC providers and SEEK's other businesses helps to explain the decision to invest -- and also leads some analysts to caution not to read too much into the size or "significance of the investment," as Hill put it.
"While the primary funding in the ed-tech market used to be venture capital, now it is private equity and strategic acquirers," who are often willing to pay more than a pure financial investment would suggest if they perceive added benefit to their existing portfolio companies, Hill said.
Dhawal Shah, founder of Class Central, which tracks the MOOC market, said SEEK's investment in Coursera and FutureLearn does suggest that the onetime MOOC providers have "figured it out to a certain extent." And SEEK's investment is "less speculative than the early investments" in the MOOC providers, given that the companies are producing real revenue at this point.
But the big question, he said, is "how big the market will be" and whether the companies can deliver on their promise to attract online degree students more cheaply, such that their university partners will be able to keep their prices down. (Shah notes that unlike Coursera's credit-bearing programs, FutureLearn's are not priced below their on-ground counterparts.)
"If they're able to scale acquisition up, they will do very well," Shah said.
If not, he said, they'll have to keep searching for new business models.