You have /5 articles left.
Sign up for a free account or log in.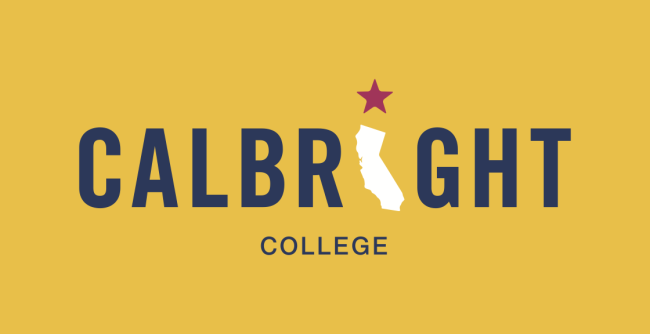 Plans to create a new fully online community college in California are well under way. Last month the project got a name, Calbright College, and the first cohort of learners is due to begin in October this year with courses in IT, cybersecurity and medical coding.
The impact of this new college on California's 114 existing community colleges is yet to be seen. But the proposal has already proved divisive.
Supporters say that Calbright College, which will team up with employers to offer job-specific training, will complement existing offerings in the state and create more nondegree options for adult learners.
But critics, such as Jim Mahler, president of the Community College Council of the California Federation of Teachers, say the new college "shouldn't exist." He thinks the state should have invested the $100 million in start-up costs for the new college, and $20 million each year thereafter, in established colleges that already have the infrastructure to support adult learners.
As part of its 2018 budget appropriation, California state legislators awarded the Online Education Initiative, a project of the California Community Colleges chancellor's office, one-time funds of $35 million to encourage development of career-related online programs at existing community colleges.
The OEI recently announced that 70 community colleges were successful in obtaining funding of up to $500,000 for one year under the $35 million grant program, called Improving Online Career Technology Education (CTE) Pathways.
From an outside perspective, the timing of the grant might look as if it were designed to appease colleges concerned about the impact of the new online college. But Marty Alvarado, executive vice chancellor for educational services at the California Community Colleges system, said the funds were designed to build training capacity in the state for much-needed jobs while the new online college scales up.
Jerry Brown, former governor of California, envisioned that Calbright College would connect students to community colleges in the state if and when they decided to pursue a degree. But community colleges needed funding to "build those bridges," said Alvarado. The aim of the funding is to "build the capacity of the system as a whole," she said.
Jamey Nye, vice chancellor of education and technology at Los Rios Community College District, said in an email that he saw the $35 million grant program as "a commitment to increasing access to higher education, particularly for working students."
There is no shortage of financial support for career-technical education initiatives in the state, said Nye. California's Strong Workforce program, established in 2016, invests $248 million in such programs annually, and there have been other one-off funding programs in the past. "The improving CTE Online Pathways grant builds on that investment and recognizes that many working students need online options for continuing their education," said Nye.
Justin Schultz, director of planning and grants administration at OEI, said that the Pathways grant program asked applicants to either develop a short-term nondegree credential that would be valued by industry, or enable a student in a pathway developed by Calbright College to continue his or her studies at their college.
Given that Calbright College has so far announced only three programs, the opportunity to create pathways that would allow students to move laterally between Calbright and other colleges is currently somewhat limited, acknowledged Alvarado. But Schultz said about 40 percent of the funded proposals aimed to do this. "It's really important that students are able to move laterally; we want to facilitate options," said Alvarado.
There has been a lot of discussion among colleges about whether they should build capacity for career-technical education certificates in areas that Calbright might later move into, said Alvarado. But she feels there is room for overlap, as long as colleges are careful about assessing labor market needs. "If we need 100,000 new home health aides, no one institution is going to be able to produce those certificates in a short amount of time," she said.
Kim Harrell, dean of health and natural resources at Cosumnes River College, is the principal investigator on a joint proposal with River College and Sacramento City College, which received a total of $148,666 in funding.
The aim of Harrell's project is to update an existing health information technology associate degree and health information coding specialist certificate so that they are in line with OEI's course design rubric, which focuses on optimizing student success. In addition to refreshing the course, Harrell's team plans to map the degree and certificate to align with California's Guided Pathways framework so they can be completed in two years or less. She also plans to boost online support for the credentials and increase their marketing efforts.
"These online programs were developed to meet a regional labor market demand long before this funding source became available," said Harrell in an email. "This funding has allowed us to fast-track curriculum revisions and improvements that will benefit students long after the funding has been expended."
Brad Weisberg, dean of career services and work-force development at West Valley College, said his college was also using the Pathways grant to update an existing accounting certificate in line with the OEI rubric. This will be the first time the college has offered the certificate exclusively online.
"We know that there is a large undersupply of accountants and bookkeepers in the Bay Area," Weisberg said. "And the salaries are good -- which is saying something, because of the exorbitant costs of living here."
Both Weisberg and Harrell said they had to be disciplined in limiting the scope of their proposals, as a year is not a long time in higher ed, especially if you start work over the summer, when many faculty members are not around. West Valley College received $306,000 for its proposal, much of which will be spent on faculty salaries and training. The hope is that the accounting certificate will be the first of many certificates and credentials the college updates in line with the OEI rubric and offers online, said Weisberg. "This is the spark that starts the forest fire."
Thought the grant is a one-off, Weisberg said he isn't worried about finding financial support for future work. His college receives $900,000 a year from the Strong Workforce funding, which has "very few strings attached" beyond offering "more and better CTE," he said.
Weisberg said he isn't too concerned about the potential that courses offered by his college might overlap with those offered by Calbright. "We're just focused on quality," he said. "We're all in the same boat rowing in the same direction. I think it's a little petty to be upset about a student choosing another college over yours."
That said, Weisberg acknowledges that his college is in an unusual position. Community colleges in his district receive a share of the property tax generated locally, and West Valley is surrounded by people who live in multimillion-dollar homes, he said. "For the other 95 percent of colleges in the state, enrollment is a huge concern. We're fortunate that we don't have to worry about that. We're just aiming to give a really strong academic experience so that students can get a job that pays well."
While Weisberg maintains a positive outlook about the potential impact of the new college on existing colleges in the state, Alvarado said there is still some unease about the project elsewhere. "I wouldn't say that colleges have really embraced the idea," she said.
"I think the issue is that our colleges are undergoing an exponential amount of change," she said. "That's good and it's healthy, but it's also scary and uncomfortable. I think it will be some time before people are truly comfortable."