You have /5 articles left.
Sign up for a free account or log in.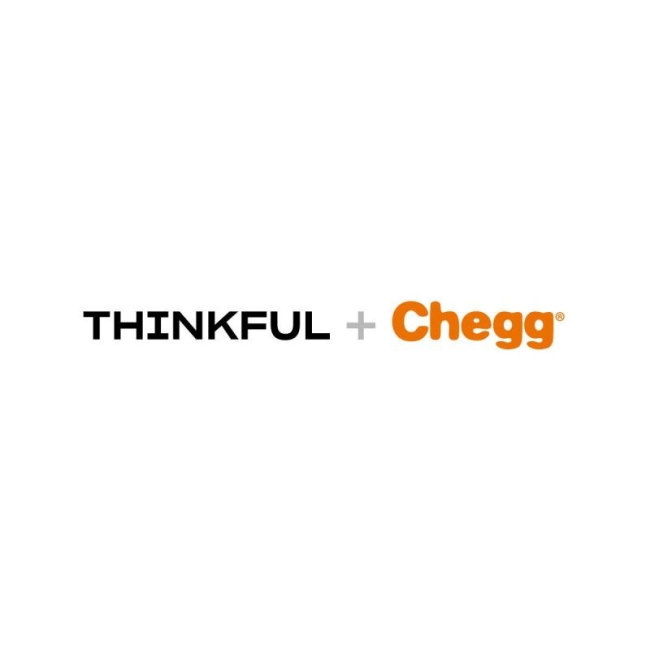 Student services company Chegg announced plans last week to acquire the online coding school Thinkful. To investors in the ed-tech space, the deal was not a surprising one -- lots of ed-tech companies have been busy acquiring boot camps of late. Earlier this year, online program management company 2U snapped up Trilogy Education for a cool $750 million, and Zovio (formerly Bridgepoint Education) acquired Fullstack Academy for $17.5 million in cash plus 4.5 million shares of common stock.
But for Chegg, which started out as a textbook rental company, the deal represents a notable departure. Chegg already offers a wide range of educational services, such as online tutoring and test prep, but this acquisition marks its first big step into educational provider territory. It is also Chegg's biggest acquisition to date.
Thinkful, which Chegg plans to acquire for approximately $80 million, currently offers online courses in software engineering, data science, data analytics and product design. The software engineering and data science programs take five months to complete on a full-time basis and cost north of $16,000. The data analytics and product design programs are offered part-time and cost about $8,000 up-front.
Darrell Silver, CEO and co-founder of Thinkful, said the brand will continue to operate as an independent entity. Silver said he and Chegg CEO and president Dan Rosensweig have a shared vision to help people obtain desirable jobs quickly and affordably.
Silver said that with Chegg's support, Thinkful will be able to lower its prices and attract younger people to its programs. Currently the average Thinkful student is in her early 30s. College students in the U.S. -- Chegg's primary consumer -- skew younger.
How exactly Thinkful will be able to lower its prices without compromising on quality is yet to be determined. It's possible that Thinkful may develop shorter, more affordable courses, said Silver. Thinkful may also roll Chegg's existing tutoring services and technology into its programs. Chegg's relationship with millions of students could also help Thinkful reach economies of scale that would not previously have been possible.
"We'll try a bunch of things," said Silver. "I don't think college students today are going to spend Thinkful prices."
The possibility of lowering prices, and thus making Thinkful courses more accessible to a larger group of people, was the "number one thing that got us most excited" about Chegg's offer, said Silver. "We've seen prices slowly tick up across the industry. It's been a slow ooze to the status quo," he said.
Chegg has consistently demonstrated a commitment to affordable pricing for students, said Silver. A Chegg Study subscription, which includes access to tens of thousands of textbook homework solutions, expert Q&A access and online tutoring, has been fixed at $14.95 per month for several years. Chegg reported earlier this year that it has around 3.1 million student subscribers. Chegg's business model has previously been criticized by some faculty members, who say that Chegg's services are used by students to cheat. 
Thinkful offers a range of payment options to its students, including income-sharing arrangements and a money-back guarantee for students who pay up-front but are unable to find a job six months after graduation. The company also offers full-time and part-time study options. Silver expects this flexibility to remain. "The roadmap for us is the same, except we're going to do it faster," he said.
Nathan Schultz, Chegg's president of learning services, and Marc Boxser, its vice president of communications and policy, said the acquisition of Thinkful was a logical next step for the company, which has been watching the adult education landscape for years.
"We've been looking at the market, trying to understand where it's going and listening in the background," said Schultz. "We wanted to be part of the change agents."
Chegg's plan for Thinkful is to "vastly expand the catalog of programs they offer in in-demand areas," said Boxser. Once a catalog of programs has been built, students may have the option to "dip into programs as they progress through their college career." But Chegg is also looking to attract people who don't go to college.
"Chegg started with a college focus, we morphed out of serving student needs into a whole range of services," said Schultz. "Now we don't just serve college students, we serve high school students, half of whom don't to go college. Of those that do go to college, half won't graduate. We want to serve those gaps in the market."
Liz Eggleston, co-founder of Course Report, an organization that studies boot camps, said the recent spate of acquisitions demonstrates the industry has achieved "mainstream status."
Bootcamps were considered "an underground education option" just a few years ago, she said. Chegg's acquisition of Thinkful "makes sense" as the company already works with large numbers of young people.
It will be interesting to see how Thinkful's program offerings change over time, said Eggleston. She noted that early on, Thinkful offered "a ton of low-cost courses" but gradually pared its portfolio to a handful of immersive, high-touch programs.
Daniel Pianko, co-founder and managing director of University Ventures, an investment firm with holdings in online coding school Galvanize, said that every major education company is looking to have "some version of a boot camp in its stable."
"The number of deals getting done indicates the strength of opportunity in the market," he said.
Chegg, which already works with millions of students, is looking to add value to that relationship, said Pianko. "This is a logical extension. They have a funnel of people who are looking for opportunities."
The market for high-quality coding instruction is competitive, and there won't be a radical shift in tuition prices until the cost of instruction goes down, said Pianko. "I doubt lower prices are going to happen across the board, but we will see different methods of payment -- ISAs, job guarantees, etc."
It will be interesting to see whether Chegg, which sells directly to students, will be able to compete with Trilogy, which builds relationships with university partners, said Pianko.
"This is still a rapidly growing ecosystem."