You have /5 articles left.
Sign up for a free account or log in.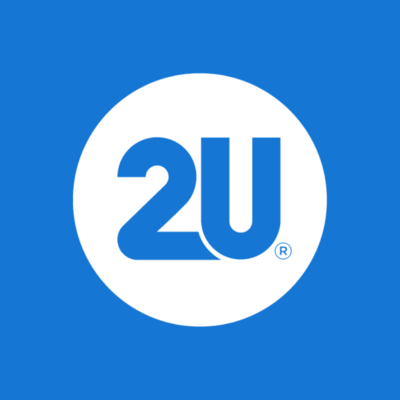 The dozens of companies that work with colleges to deliver academic programs at a distance -- frequently referred to as "online program management" providers, or OPMs -- have taken their lumps recently.
A highly critical article last spring characterized the companies as part of a "capitalist takeover" of higher education and blamed them for the high price of online education; lawmakers in California, reflecting growing political concern about the role of for-profit companies, considered bills to restrict their operations before deferring or softening them last month; and the industry's largest player, 2U, lost almost two-thirds of its market value when it acknowledged that investors' expectations for its growth were badly inflated (which seemed to surprise no one except those investors).
As the most visible company in the space -- and the only publicly traded one -- 2U is often in critics' bull's-eye, to the dismay of Christopher (Chip) Paucek, its chief executive officer. "Anybody that wants to go after the space at all, we're who they talk about, even though we're an excellent actor," he said.
Paucek believes that releasing more information about the company and its operations will help prove just how "excellent" it is. 2U announced Wednesday a "transparency framework" that it will follow to begin producing annual reports beginning next year.
The framework calls for the company and its university partners to release a significant amount of information -- about the nature of their relationships, the pricing and finances of the online programs they offer together, measures designed to gauge the quality of those programs, and the employment and other outcomes of students in the programs. (The document below shows the various realms about which 2U plans to release data, and the data points it will publish.)
"We want to open the curtain, and have all the things we do be as transparent as possible," Paucek said. "We think it's important that all universities, and all companies servicing universities, think about how to provide transparency. We think greater transparency will show how great these programs are."
2U is starting with a promise to release its own data -- but its officials hope the idea will spread.
"We do want it to be perceived as a call to action to the space," Paucek said. "They all have their own stakeholders, and it's not my place to decide what's right for them. But as the leader of, still today, the market-leading company with the largest footprint, I think we need transparency as an industry. I'll be surprised if others don't participate in some fashion."
Officials of several other online program management companies did not respond to requests for comment on the 2U framework. But several observers who follow the industry did.
Jonathan Kaplan, the former president of Laureate Education's Walden University who now analyzes the ed-tech industry, described the framework in an email as "a first step, albeit a small one. For this initiative to be meaningful, it will have to involve numerous OPMs and be specific on quality and outcomes measures."
Ben Kennedy, whose firm Kennedy and Company helps colleges choose and implement technology, among other things, called 2U's decision to hold itself accountable "shrewd and very thoughtful" and said its choice of information to share "hit the big points."
But he said he thought some of 2U's competitors already "bake some of the information" 2U plans to release into their contracts with colleges, and said that the company did not plan to release "some of their metrics that some of their partners most want to know about," like how much it spends to recruit a student in specific programs and how those costs change over time.
Among the people putting the most pressure on the online program companies is Robert Shireman, a former Obama administration official who is a senior fellow and director of higher education excellence at the Century Foundation. Shireman and Century have published several reports on the role of for-profit companies in delivering education, and he significantly influenced the highly critical Huffington Post article (entitled "The Creeping Capitalist Takeover of Higher Education) that ravaged 2U and the OPM industry broadly. Shireman also helped California legislators develop the recently tabled legislation.
One of Shireman's Century Foundation colleagues, Stephanie Hall, described 2U's framework as a "welcome first step" toward helping the general public "understand better what's happening behind the scenes" of their online programs. "The public has an interest in understanding how their tuition pricing is determined, and the quality and outcomes measures will be useful."
Hall said 2U "could go a step further, by being [more] transparent about how they invest the tuition dollars they receive," perhaps with a breakdown of what percentage is spent on instruction at each program. "That information should be available somewhere."
Those critiques will almost certainly not be the last that 2U's framework receives. The main question will be whether the company's -- and to the extent its peers follow suit, the OPM industry's -- disclosure of more information will be sufficient to fend off attempts by others (read: governments) to impose requirements on the companies, if not try to rein them in.
Paucek isn't under any delusion that he or others in OPM-world will be able to prevent more regulation. His goal for now is more modest: "We hope that by creating greater transparency about our business model, we can stop some of the easy potshots at an industry that is doing much more good than harm in the world."
More from Digital Teaching & Learning