You have /5 articles left.
Sign up for a free account or log in.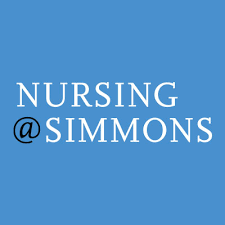 A New York Times article this summer described graduate schools as the "biggest offender" in loading students up with "outsized" debt. And with more than half of master's students in 2016 saying that some or all of their course work was conducted online, it isn't surprising that scrutiny of online master's programs -- by government officials, think tank analysts and journalists -- is intensifying.
Providers of online graduate degrees aren't sitting idly by. Some universities have begun cutting the price of their online master's programs, and others are working harder at proving their value. And on Thursday, the most visible enabler of expensive online master's degrees -- the online program management company 2U -- announced what it heralds as a groundbreaking way to make "high-quality programs more affordable."
Beginning in early 2020, Simmons University will let eligible students in its $67,000 online nursing program, known as Nursing@Simmons, defer as much as 50 percent of their tuition until after they graduate -- and to pay the money (without any interest or fees) based on how much they earn, capped at 10 percent of their annual income.
Officials at 2U, Simmons and EdAid, the company that will manage the deferred tuition program, said that Nursing@Simmons is the first master's degree in the country to offer "income-based tuition payments without interest" -- a clear desire to differentiate their approach from income-share agreements, which are gaining political popularity and market acceptance but face pushback from some consumer advocates and others who view them as no better than many private loans.
And while skeptics of alternative financing for graduate education said the 2U/Simmons approach seemed (based on the limited information available to them) to have some advantages for students compared to ISAs, they had many questions about how the program might play out -- many of which officials at the company and the university could not answer.
What Simmons and 2U Have Planned
The Nursing@Simmons program has been very, very good for the university. According to bond disclosures by Simmons, nursing enrollments made up 31.8 percent of its fall 2018 head count, up sharply from 18.2 percent in 2014. Online nursing enrollments presumably account for most of that growth, as the partnership with 2U began in 2013.
"As the demand for nurses rises across the country, it's imperative that we try innovative ways of making nursing degrees accessible to more people who can contribute their skills to the profession," Simmons president Helen Drinan said in a news release.
Going online was a first step, Drinan said. Lowering the up-front price students pay to enroll in Simmons's online nursing program, she said, can "open the door for a wider, more diverse audience of people to choose this important career path."
Officials at 2U and EdAid said they had been working for more than 18 months to try to find a way to create an alternative financing mechanism for some of 2U's degree programs. Although master's degree enrollments have continued to rise in many fields, graduate level debt has, too. That has led postbaccalaureate programs -- particularly boot camps and other alternative credentials, but some college-level graduate programs, too -- to experiment with ISAs and other ways to limit traditional borrowing.
"The deferred tuition plan introduced today by 2U and Simmons Nursing demonstrates our joint commitment to investing directly in student outcomes, while keeping interest payments at the absolute minimum: zero," Christopher (Chip) Paucek, 2U's co-founder and CEO, said in a news release. "It's our intent to bring deferred tuition options to as many students as possible. "
Simmons and 2U released relatively few details about the new financing model, focusing on a few key themes: that students won't pay any interest or fees and that whatever tuition they defer will be paid based on how much they ultimately earn.
But based on interviews with EdAid's chief executive officer, Tom Woolf, and additional information provided by 2U and Simmons, here's what we know about how the program will work -- and what we still don't know:
Simmons charges $1,410 per credit in nursing (its highest of any program), and the program's tuition sticker price is $67,680. (A Simmons spokesman said he could not say what net price the typical Nursing@Simmons student pays -- but it is almost certainly a lot less than $67,000, because the university has been promoting a $10,000 scholarship for every online nursing student who enters this fall.)
So under the plan, a student could defer up to half of that tuition, $33,840, if she qualifies for the requirements EdAid will use to determine eligibility for the program, which are based on fair lending standards in the countries in which it operates. EdAid, a London-based company, has so far had about 10,000 students go through its deferred tuition programs for institutions and other educational providers in the U.K., Europe and, in the U.S., the Flatiron School's Access Labs, a coding academy.
Woolf of EdAid said the program is designed to be "as accessible to as many students as possible"; he said he expected the majority of Simmons's students would qualify for the deferment, and that most of those who qualified would participate in the program, because it will be "by far the best and most affordable form of financing they have."
Both 2U and Simmons would defer up to half of their share of the student's tuition (they would share the deferral proportionally to the revenue-sharing agreement that underlies their partnership, in which 2U takes up to two-thirds of the online nursing program's tuition revenue).
The student would not pay any interest or fees and, based on her income upon leaving the program, would repay up to 10 percent of her gross income a year until the amount of deferred tuition is repaid. (Clarification: An earlier version of this article said that there was no expiration date on the agreements, and that students would remain in repayment until their deferred tuition is paid off. Based on new information provided by 2U, any remaining balance will be written off after 10 years, without penalty.)
"There will be no interest charges or markups on the financing; the student will repay only what he or she deferred," Woolf said. (A 2U spokesperson confirmed that the amount of deferred tuition would not be indexed to inflation, either.)
Students will begin repaying their deferred tuition only if they surpass a minimum income requirement, which will vary by program. The 2U spokesperson did not specify what the Simmons minimum would be but said that the "typical minimum income requirement across EdAid programs is a $40,000 yearly salary." A student who loses her job or otherwise experiences a loss of income will have her payments frozen, Woolf said.
Woolf said the model works for EdAid, even though it does not make any profit from the students' repayments, because it doesn't borrow any up-front capital; its institutional partners pay the company to manage the deferral programs, and the company lowers the risks of students being unable to repay by providing a suite of services to borrowers that include career advising, salary analysis and interview prep.
"Most lenders live off up-front fees and make more money if you default," he said. "We invest in students up front and make sure they get great outcomes. We make no money from default; we don't get paid unless the students succeed."
Questions From Skeptics
If it sounds to good to be true, you're not alone.
Julie Margetta Morgan, a fellow at the Roosevelt Institute who has been critical of income-share agreements, said that at first blush, the 2U and Simmons pitch is "either wildly misleading or better than what we think about when we think of an ISA."
She said she is wary of lenders who emphasize phrases like "no interest" and call their products "deferred tuition" instead of a loan. But Morgan said she would be intrigued if students truly did not repay any more than they borrowed and if the deferred tuition agreements really do give borrowers the protections they get from certain more traditional loans.
"The fact that you're not paying anything more than what you borrowed could make it somewhat better than a loan," Morgan said.
More fundamentally, though, she said that focusing on the ability to defer a really high tuition price "feels like a bit of a distraction of whether the amount you're paying is worth what you got." If students are borrowing the other half of their tuition, she said, they might still end up paying more for the degree than it might be worth.
The Larger Value Question
Woolf of EdAid acknowledged that programs like the one being rolled out by 2U and Simmons are in part a recognition of the growing scrutiny of whether graduate programs -- like many postsecondary options -- are worth what students pay.
But he characterized the move by Simmons and 2U as a bet on the value of their programs.
"Every university that believes in itself should share risk with their students," he said. "If they're not sharing some of the risk, it's a clear indicator that their course may not be worth the investment."
A university that believes in its educational model should be saying, "'we win when you win,'" Woolf added. Within a few years, he said, "every postgraduate program will have some element of shared tuition."
Rick Seltzer contributed to this article.