You have /5 articles left.
Sign up for a free account or log in.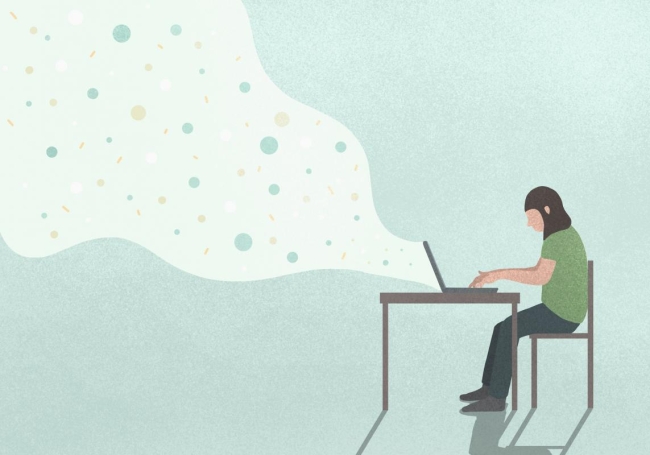 Coursera, the former massive open online course provider, moved its business in a new direction Thursday by adding a subscription-based service for universities.
The company's new program, called Coursera for Campus, grants subscribing colleges access to Coursera courses for their students and, potentially, faculty and staff members and alumni. The company currently offers over 3,700 courses that are developed by universities and companies such as Google.
"What Coursera for Campus represents is this elite group of companies and universities making everything they've built accessible to universities around the world," said Leah Belsky, senior vice president of enterprise at the company.
Coursera says the new option will allow universities to offer courses for skills that are in high demand among employers, like computer science.
"There's a major crisis facing the global higher education system today," Belsky said. "Very few universities are enabled to teach the true skills of the future that companies need."
Pay for faculty varies widely by discipline, and in some cases colleges may have trouble recruiting computer science and technology professors, who typically outearn their peers in the humanities. Universities that cannot recruit instructors -- or enough of them -- to teach topics like machine learning or data science can instead provide those courses via Coursera, Belsky said.
Subscribing institutions will have some choice in what courses they offer to students and staff members. Administrations pay for a license to the content for a fixed number of students. The company says Coursera offerings could be used for degree credit, to upskill faculty members or by professors as instructional or homework material. Faculty can also use the platform to create their own courses.
In addition to the domestic market, the company also is marketing the new service globally, and it hosted a launch event yesterday in India.
Two of Coursera's partner universities, Duke University and the University of Illinois at Urbana-Champaign, have used the company's offerings, but they have chosen to offer only courses developed by their own faculty and to not accept the courses for credit. The online courses from Coursera are supplemental for students at those universities who want to learn additional skills or gain an extra credential.
Kevin Pitts, vice provost for undergraduate education at Urbana-Champaign, said he doesn't think most colleges will include courses from the company into their degree pathways. "What will happen there is that the material may be used to supplement the on-campus or the institutional faculty offering of courses," he said. "It's unlikely that folks are just going to grab these and just try to offer them for credit, because that's not really the way that these were configured."
At Duke, the administration chose to offer Coursera's wares to their alumni.
"Skills stale. Skills have a short half-life," said Matthew Rascoff, associate vice provost for digital education and innovation at Duke. "We're thinking of this as part of a lifelong learning, perpetual learning strategy."
Josh Pierce, CEO of College Consortium, which allows colleges to share online courses, says the launch is likely to make more of an impact abroad.
"Distributing content, whether it's content that goes into a course or a course itself, is difficult in U.S. higher ed because of how highly developed U.S. higher ed is. The type of content and courses you need to be able to distribute needs to be able to fit into their catalogs and their degree plans," he said. "But internationally, where they can really leverage the quality of the brand portfolio that they have with their partners into places where that will play well, where there isn't a lot of education infrastructure or as highly developed as there is in the U.S., I think it's really, really interesting."
Pierce said the direct-to-consumer model that Coursera was offering before, marketing MOOC courses to interested individuals, is only relevant to the upper echelon of global society. He said offering the courses directly to higher education institutions could be a promising model for the company.
Phil Hill, a partner at MindWires Consulting, said the move puts Coursera at play in three different markets -- the learning management system, online program management and courseware industries. While there is a need for new ways for students to develop workforce-specific skills, he said, Coursera is certainly not "the first one on the market."
LinkedIn Learning (formerly Lynda) and other companies have been offering similarly marketed services to universities for years.
"There are competitors in each space," he said. "They're going to have to prove that their offering is worth schools paying for it."