You have /5 articles left.
Sign up for a free account or log in.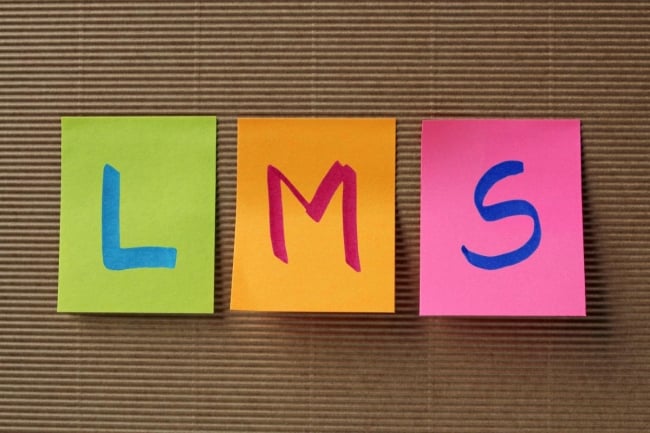 The rate at which institutions are ditching their existing learning management system providers is slowing down, a recent analysis suggests.
Phil Hill, a partner at MindWires Consulting and publisher of the blog Phil on Ed Tech, started noticing a market slowdown a year ago. This trend shows no sign of ending soon, he wrote in a recent blog post.
There are many reasons why higher ed leaders may be sticking with their existing LMS provider more than they did in the past, said Hill.
Some colleges have bigger issues to worry about, such as falling enrollment and "trying to figure out how to stay afloat," he said. Globally, political uncertainty may be playing a role. Brexit, for example, has frozen decision-making processes at many British institutions.
Some colleges may simply be content with their choices, said Hill. Blackboard, a leading LMS provider, had lost some market share in the U.S. in recent years, in part due to frustration with outages and slow technology updates. But new offerings, such as cloud-based Blackboard Learn Ultra, have vastly improved performance, he said.
Canvas by Instructure is another leading LMS provider. Interestingly, it has not lost a single one of its higher ed customers since it launched nine years ago, apart from campus closures, Hill noted. Jared Stein, vice president for higher education strategy and research at Instructure, confirmed this fact.
Some institutions approaching the end of their contracts, which typically last three to five years, do consider other options, but they rarely undertake thorough re-evaluations, Stein said.
"That tells us we're doing a good job with the services we provide and the support we offer," he said. "But we are not resting on our laurels."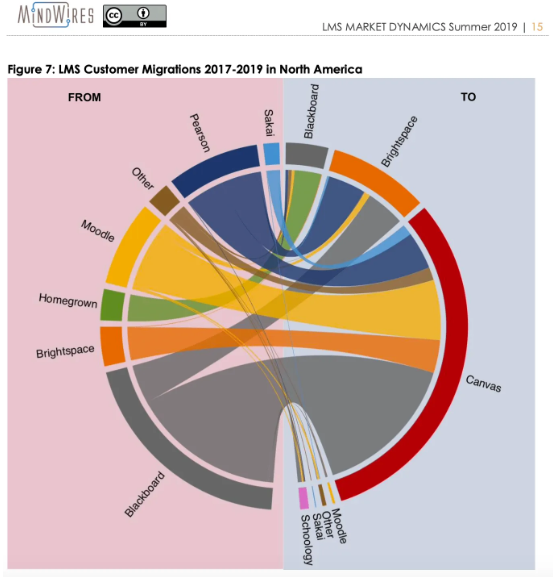 James Wiley, a principal analyst at Eduventures, agreed that the rate at which institutions switch LMS providers has slowed, but he said he still hears from many institutions that they are switching providers out of frustration with their existing systems.
Uncertainty about how best to adapt to online learning may be causing some institutions to hesitate about switching to new providers, said Wiley.
"LMS companies are playing catch-up to all the changes happening in teaching and learning," he said. "There's a sense that the LMS is necessary but not sufficient."
Wiley said having to think about all the services and functionality that their institutions will need to add to their LMSes to make them work for them in the future gives some higher ed leaders pause. These leaders are increasingly thinking through "where they might go" and considering whether they want to pursue a bundled or unbundled solution before they purchase a new LMS, he said.
The decision to change LMS provider is not taken lightly at any institution, though the process of transferring has become much less expensive and painful, said Hill. Inertia may be dissuading some institutions from switching, but attractive discounts may also offer a compelling reason not to switch. Blackboard has been "pretty aggressive on pricing" to retain customers, said Hill.
Canvas has done well because the product is intuitive, it is cloud native and the company is trusted by users, said Hill.
"They may not be perfect, but at least they're honest about it," he said.
Blackboard is still working to repair some of the trust it lost in the early 2000s due to promised updates that were slow to materialize, he said.
Though discussions about LMS providers often focus on Canvas and Blackboard, D2L should not be overlooked, said Hill. The company has signed more new institutions in the past three months than any other provider and seems to be doing particularly well with large online institutions, he said.
Open-source learning platforms, such as Moodle, have "not done a good enough job keeping up with institutional demand," said Hill. Moodle does, however, retain the largest installed base worldwide.
"In the North American context, open source is just not as valuable as it was in the late 2000s," said Hill. "If an open-source solution is the best way to solve a problem, institutions will use it. But just being open source is no longer enough."
More from Digital Teaching & Learning