You have /5 articles left.
Sign up for a free account or log in.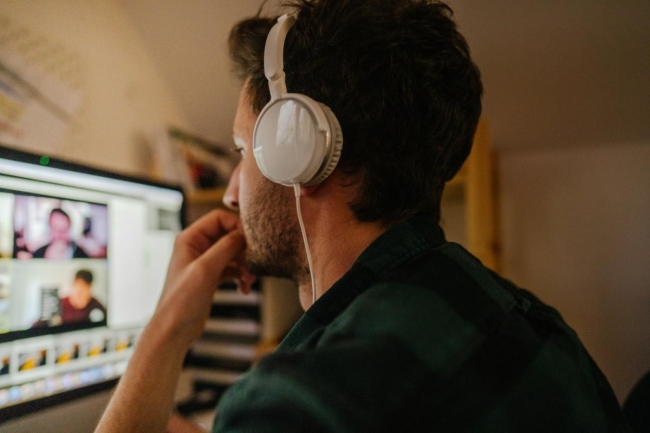 istockphoto.com/AleksandarNakic
In several recent columns and Inside Higher Ed webcasts about the COVID-19-driven emergency transition to virtual instruction, I've asserted that colleges and universities will have to raise their game if come fall they are still precluded from conducting in-person instruction. As I've described it, the brand of "remote" learning that most students have experienced this spring -- lectures streamed synchronously via videoconferencing software, etc. -- has been adequate for the moment, but it won't meet what are likely to be students' and parents' heightened expectations if colleges have months more to prepare.
Implicit in those statements has been my embrace of the idea that what we normally think of as online education -- courses conceived and built with virtual delivery in mind, using consistent course design and deeply integrated student support, and delivered by instructors with meaningful training in online pedagogy -- is better than the remote version institutions and instructors pulled together in a matter of days this spring when forced. And that that form of education is better enough than the Zoom-plus-chat room version that many students have encountered this spring that it's a no-brainer to strive for that.
But what if that's not true -- or at least doesn't hold true for all colleges?
That's the challenge that was put to me by Chris Hakala, who directs the Center for Excellence in Teaching, Learning and Scholarship at Springfield College, where he is also a professor of psychology. Hakala reached out in response to some of my recent comments and said he thought my bias for online over remote might not make sense for institutions, like his, that "make our mark by being a unique residential college experience," as he described it in an interview.
Let's kick that around.
***
Here's how I described the situation as I saw it a few weeks ago, in a column that explored some of the early conversations institutional leaders were having about the possibility of a fall term without in-person instruction:
The kind of remote learning that most campuses delivered on the fly during this spring's crisis may have been sufficient for the moment. But it was not nearly as good as the instruction most colleges normally deliver in person or that's available to students in many high-quality online programs.
What was sufficient to get through the crisis of the spring is unlikely to be seen as adequate in the fall, given that colleges will have had more time to prepare. The expectations will be higher, and colleges that don't deliver will risk angering students and parents and, importantly, potentially failing their most-vulnerable students.
Delivering higher-quality online or virtual instruction by the fall will take a huge amount of planning and work -- and it should start soon, if not now.
As director of Springfield's teaching center, Halaka is the sort of one-person-band instructional support operation found at many smaller colleges, although the academic technologist, instructional designers and others also provide support in faculty development. He very much believes that online education can be of excellent quality, and that faculty members trained to do it well can deliver a great education to their students.
"Online allows great flexibility and is a terrific option for many students and faculty," he says, citing its often asynchronous delivery that allows working adults and others to engage when it aligns with their schedules.
Online education is ideally a choice, for students and faculty members alike. This spring, though, millions of students and hundreds of thousands of professors around the country were thrust into it, Hakala says. Instructors at his institution made the best of it and served their students as effectively as possible.
But there are numerous reasons why it may be unwise for places like Springfield to try to shift to that form of online education this fall if the institution can't welcome students, he says.
First, and most practically, the college will be unable to transition the scores of courses it offers to a fully online format, given its faculty's lack of online experience and the college's dearth of instructional design staff. "I'm the teaching center," Hakala says.
More fundamentally, though, "the faculty and students at schools like ours value the engaged classroom and out-of-classroom experience they get from being at a residential college, and they expect high faculty-student contact. So we need to put forward a product that's consistent with their expectations, so they feel good about continuing to pay their tuition dollars," he says.
Springfield and other high-touch residential colleges are much likelier to do that by "working through the kinks and the bugs on the remote teaching we're doing now," Hakala says, and "capitalizing on the faculty's creativity" to find ways to embed in their virtual engagement as much of the personal interaction students are used to in and around the physical classroom.
Residential colleges and their instructors should focus, he says, on developing remote learning that:
Promotes community
Is flexible and adaptable
Is high touch in all the ways a residential college or university is
Incorporates co-curricular activities
Listens to student voices and works with them to deliver high-quality educational experiences.
I asked Hakala for more specific ideas. He wrote:
Have weekly check-ins with students via Zoom, some group app or email chain.
Class should adapt to learning as it is happening and faculty member isn't tied to the strict schedule. Can accommodate students' struggles in ways that make sense.
See point 1 again! I think that high touch means that it's difficult to overcommunicate with students in a variety of ways. For example, don't just write out an assignment on the LMS. Record a short audio or video explaining it again. In the class, you have that second chance to talk about it if someone doesn't understand. Provide that again!
Encourage students to engage in group meetings virtually to share ideas, thoughts, performances, videos, etc. Create virtual clubs. Create virtual discussion groups, etc.
Listen to what students say about workload, expectations, etc., and adapt if necessary. Understand that there are sometimes circumstances that make it different when you aren't on campus and respond as you can, without sacrificing quality.
Even if they aren't completely transforming remote courses into online ones, instructors will have to work hard to make the courses more engaging. How does that work happen?
"The summer could be a time of reinvention of courses in ways faculty had not conceived of but that will serve students well," Hakala says. "Teaching centers should be hubs for this activity as they help faculty identify approaches that work with the faculty members' skill set and content area. Done well, students will get an experience that is more closely modeled on the education they wanted when they applied for and enrolled in that institution. And the faculty will have a chance to build the community that they value for their students."
***
What the teaching and learning experience looks like when the current term is done is likely to look a little bit different at every campus, and for better or worse, the answers are likely to be determined as much or more by what senior administrators decide is financially viable for their institutions as what is educationally sound. There is a lot of tension at that intersection, to put it mildly.
While our "Learning Innovation" bloggers Josh Kim and Eddie Maloney have been kicking around a lot of different scenarios for how colleges could convene in the fall, through some mix of physical and virtual engagement, I'll admit to having trouble seeing most such arrangements as feasible. As I posted on Twitter:
I'd welcome your best thinking on this subject -- I'll plan to share your answers in next week's column.
And please write me to suggest topics you'd like to see explored in future columns. This is a challenging time, and I'm looking for your insights and ideas as we navigate it together.