The Meaning of 14 New Digital Learning Job Openings at Michigan
Chatting with U of M's James DeVaney about the growth of opportunities in the world of academic innovation.
The Office of Academic Innovation at the University of Michigan has posted 14 new digital learning and innovation job openings (totaling 17 new jobs). The fact that a university is creating these new jobs -- all at once -- complicates our dominant doom-and-gloom story about the future of higher education.
Much of our higher ed narrative is that of crisis. We worry -- for good reasons -- about peak higher ed. We obsess about every college closure, merger and near-death experience.
To balance the scales just a little bit, we should take some notice of the good news. We should recognize where higher ed is growing -- where there is energy, excitement and dynamism.
Say what you will about digital learning and its challenge to more traditional models of residential education, it appears to be one of those higher ed bright spots. At least this is the case at a school like Michigan that has invested heavily in its future.
New low-residency and online programs are being created at a rapid pace -- and like at Michigan, they will need digital learning professionals to run them.
What are the jobs on offer at Michigan? They are:
To make sense of the big recruiting push at the University of Michigan, we reached out to James DeVaney, associate vice provost for academic innovation.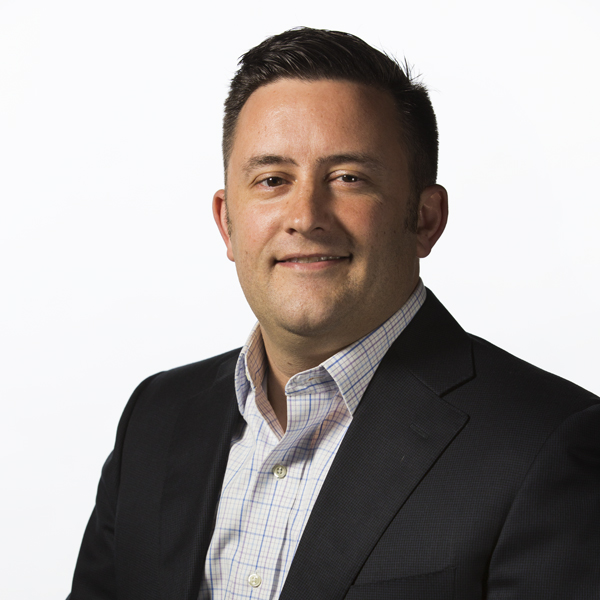 Below is an edited version of an email interview that we conducted with James.
Q: James, congratulations on creating all these new higher ed jobs. So we can understand the context of these new roles, can you share some information about the Office of Academic Innovation?
A: The Office of Academic Innovation was established in early 2014 to consider how the University of Michigan would lead the way for higher education through the information age and further strengthen our institution's impact on society. We were charged with creating a culture of innovation in learning and examining how teaching and learning can be enhanced by ubiquitous access to digital content, by unprecedented opportunities for connection and by an explosion of data about learners, educators and their interactions.
To support this strategic direction, we established a new and unique model for academic innovation. Part incubator, part internal consultancy, part design lab, the Academic Innovation team connects UM's commitment to academic excellence, inclusion and innovation in order to continue Michigan's leadership role in defining how the world learns from and with a great public research university.
We promote a culture of innovation to help the University of Michigan transform teaching and learning, disseminate new knowledge, and provide sustainable solutions to:
increase access and affordability
foster equity and inclusivity
advance learning
facilitate problem solving across boundaries
Over the course of five and a half years, we have grown from one to nearly 70 full-time employees and plan to hire 40 new team members over the course of the next two years. Our team is strengthened considerably by our colleagues who participate in our faculty innovators-in-residence program, an incredibly vibrant student fellows program, through faculty sabbaticals, and by way of our visiting scholars program.
We have developed a rich portfolio of initiatives cutting across curricular innovation, educational data and research, and learning tool development. We are launching new online degree programs in September in applied data science and public health.
Michigan Online is a destination for online learning opportunities created by the University of Michigan, and we are continuing to grow our MOOC portfolio through partnerships with Coursera and edX.
We continue to experiment with a new ecology of credentials by developing MOOC series, MicroMaster's and MasterTrack certificate programs. These flexible and stackable portfolios of offerings support residential, online and lifelong learning opportunities for a rapidly growing learning community. We're excited to announce several new transformative initiatives in the early fall.
Q: Why is UM investing in creating these new digital learning jobs?
A: We think it is critical for a great public research university like UM to lead the way in designing future models of higher education. Our legacy is one that combines a powerful engine for innovation with a fundamental commitment to public leadership. We are expanding our capacity and capabilities in order to co-create a culture of innovation in learning that will shape the future of higher education and future generations of compassionate, problem-solving global citizens.
Since establishing the Office of Academic Innovation more than five years ago, our campus community has continued to find new and exciting ways to leverage our core capabilities: curricular innovation, educational data and research, and learning tool design and development. As demand continues to increase, we are expanding upon our model in order to pursue new frontiers in personalized, engaged and lifelong learning.
With new capacity, we will increase our ability to enable faculty innovators, academic unit strategies and interdisciplinary, intergenerational and interprofessional problem-solving communities. We will also invest further in strong partnerships with peer institutions who share our commitment to transform higher education, meet the needs of learners at all levels and create a more compassionate world.
We aim to be a model of excellence for sustainable academic innovation, to shape the future of higher education through cutting-edge design and applied research, and to create new models for innovative and engaging learning experiences for learners at the University of Michigan and around the world.
Q: What training, background, experience and qualities are you looking for in recruiting to fill these new job openings?
A: While previous experience and training vary widely by individual and role, what binds our team together is a passion for higher education and a shared motivation to develop leaders and citizens who challenge the present and enrich the future. Our team members love design, pedagogy, data and learning.
Our current and future colleagues are intellectually curious, creative problem solvers. They understand the relationships between innovation, excellence and inclusion. They lead by listening, by collaborating and by encouraging. They challenge themselves and faculty and student partners to think about risk while identifying pathways to extend excellence and expand public purpose and impact. They have experience taking an initial concept and helping a mission-driven and data-informed institution to realize its potential.
As we call out to prospective applicants, we hope they will be inspired by our mission and what may only be possible at a great public university committed to excellence, innovation and inclusion. We ask these talented problem solvers to consider joining a growing team that aims to enable learners, learning communities and institutions to develop sustainable solutions to the problems that matter most society and to help us attract colleagues, innovators and learners that reflect the diversity of the world around us.
___
What do you think of UM creating and recruiting for so many new digital learning positions? What do you think this move says about the future of employment, teaching and learning in higher ed? Is your institution also searching for people for various roles in learning, design, and technology? What would you like to ask James about the Office of Academic Innovation?
You may also be interested in...
Today's News from Inside Higher Ed
Inside Higher Ed's Quick Takes