You have /5 articles left.
Sign up for a free account or log in.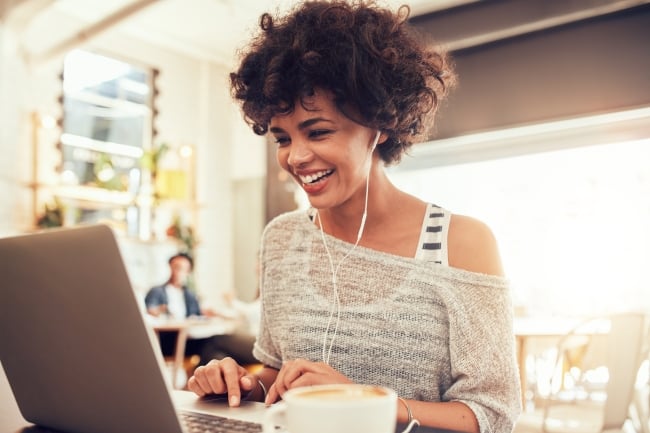 At least once a semester, some student sends me an e-mail that goes something like this: "Professor K., This was my first online class. I had no idea what to expect! But, you made it totally manageable and I even enjoyed myself!"
This is why I keep sending in those druthers, semester after semester. Sure, it's a fair argument when someone defends the impossibility of forming tight-knit bonds with students in an online class setting. The whole face-to-face factor holds some serious weight when the two are placed on a scale. 
However, I also know the perks of an online class. Busy students can maintain packed schedules full of internships, part-time jobs, in-class seminars and everything else that goes into the making of a "full package."  Maybe they also write for the student newspaper, joined a mock trial team or are involved in a drama club or dance troupe. 
In the hopes of encouraging professors new to teaching online, I'd like to share three simple tips that have allowed me to emerge from each semester feeling as though I created some tight-knit bonds.
1. First, last and always -- respond to student e-mails immediately.
Okay, I know an eye or two just rolled. This is an impossible task, you say. We might be in the middle of a three-hour lecture, or perhaps we're meeting with students all day, advising them on their academic and career paths. Perhaps we're parents and it's 6 o'clock on Friday. Slicing up pizza and preparing the kids for movie night is what's paramount at the moment. 
In many ways, responding immediately to students' e-mails is an impossible expectation. But, when you have the choice to hit reply now versus later, choose now. Even if you're on a stroll in the park and you can't completely answer the e-mail, send a quick line indicating you will get back to the student as soon as you return to your desk.
2. Run a new forum within a discussion board each week.
We all use different platforms. My first love was Blackboard, and that tight bond remains. To me, it's user-friendly and easy to navigate. Each week, students must complete various assignments, but they (almost) always end up in the discussion board with one another. They must post their initial write-up, and then reply to at least three of their peers. 
Without a doubt, I find myself reading their work on a warm Sunday afternoon and smiling. I read things like, "Me, too!  Last semester I interned at Rachael Ray and learned the exact same thing."  Students sometimes wonder whether or not they're on the right path. This type of encouragement from their peers who are in the same boat is worth its weight in gold.
3. Offer help in any way possible.
Consistently send weekly reviews, summarizing their work and commenting on the "peaks and pits" of each week. But always sign off with a quiet reminder that you're only a click away. And, when those gentle souls reach out to you for some advice (personal or professional) or a letter of recommendation, carve out the time to do just that (and, again, rather promptly if at all possible).
Sometimes, the switch from an in-class scenario to an online format leaves professors slightly bewildered. How do you fulfill all the usual requirements? How do you keep students motivated and involved in the class? I know that the tips I provided seem obvious, but if you make them the cornerstone of your teaching philosophy, I think everyone in your online course just might sport a smile at the end of the term. 
What a wonderful way to wrap up the semester, indeed.