You have /5 articles left.
Sign up for a free account or log in.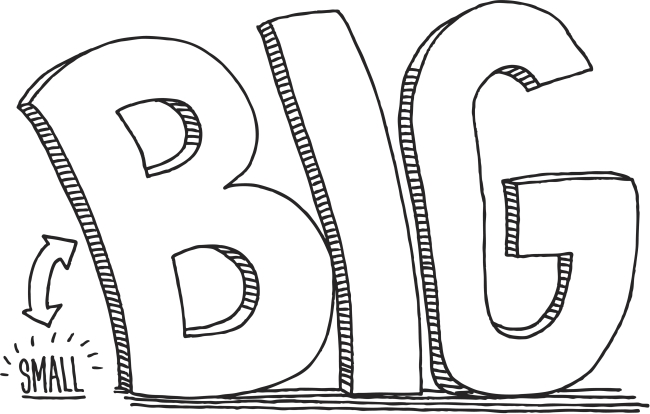 Small doesn't cut it anymore, at least not at picturesque independent colleges, largely in rural New England and the Midwest. Over the last decade, nearly 50 colleges that once represented the Jeffersonian pastoral ideal of American higher education -- with students sprawling carelessly on soft green quads, guarded by classic library bell towers -- have vanished, discarded from their arcadian place in idyllic academia. The trend is likely to accelerate as small colleges struggle with declining enrollment, fueled by relatively flat high school graduation rates, squeezing many small private schools, gasping for survival.
Just a few weeks ago, Memphis College of Art, a private institution in Tennessee, announced it was closing, following the death march of dozens of failing schools. When I read the news, I shook my head in disbelief when I learned that the school had enrolled merely 307 students this year -- shockingly fewer than were seated in just one giant lecture hall at Columbia University when I took a freshman cell biology class many years ago.
"We expect that there will be more college closures over the next three to four years," Susan Fitzgerald, a senior vice president at Moody's, told MarketWatch. "I don't think it's going to be a landslide of college closures, but we are coming through a very tough period of time."
At public universities, the continuing withdrawal of higher education funding by state legislators is destabilizing state universities, forcing them to turn elsewhere for support. "State funding of public universities is on a track to reach zero in less than 20 years in some states and as soon as six in Colorado and nine in Alaska," Jane Karr, former "Education Life" editor of The New York Times, warned recently.
Increasing tuition is one obvious, but perilous, source of funds, turning state institutions from easily affordable to a stretch for many families. With top tuition dollars coming from out-of-state and international enrollments, public higher education has recently been accused of turning away from its historic mission of laying down the stepping-stones for poor and working-class kids to enter the middle class.
This is not a brand-new problem. For years, colleges and universities have juggled with academic productivity and pricing, hoping to solve their financial troubles in three treacherous ways: increasing the number of students per faculty member, crowding students into giant lecture halls as in my Columbia class; reducing labor costs by exchanging expensive tenured faculty with a much cheaper itinerant work force, with adjuncts now representing more than 70 percent of the nation's faculty; and, precariously, raising tuition beyond already extravagant prices.
But more schools have been killed by the cruel cost of faculty teaching empty seats in thinning classrooms. Memphis College of Art employed 37 full-time faculty for 307 students. You do the math.
"Scaling is absolutely critical for higher education institutions in today's marketplace. Through scaling, institutions can 'do more with less' -- they can meet the sky-high expectations of today's discerning students while keeping their costs and prices low," comments Evolllution magazine.
Apart from hoped-for pedagogical innovations, the big promise of online education was that it would help unlock the nation's financial academic choke hold. The scale of the internet, just as it has bent the economic laws of most industries, would rescue institutions from the financial troubles facing our universities. It turned out that the first major experiment in internet education -- online classes -- didn't do much to loosen the classroom economic squeeze. Virtual classes were mostly stuck in the locked jaws of the same student-faculty ratio as on campus, with small classes of merely 20 to 50 students. Online's economic promise never really took off.
For years, the only thing that digital instruction changed was that it opened new markets. Students could now go online from outside the campus neighborhood, from just about anywhere -- Indiana, Istanbul and beyond -- enrolling without occupying beds in a dorm or parking spots in a campus lot.
Online also opened colleges and universities to local and distant midcareer adults, representing a gurgling new revenue stream, flooded by students who, because of demanding work and family life, cannot attend classes at nearby campuses. Otherwise, the tech revolution, which had powered the digital transformation of most of today's economy, had not liberated higher education from its small-scale cottage industry paralysis.
When I first launched online programs at New York University, an insightful computer science professor who was quite supportive of what I was up to nevertheless doubted the long-term economic benefit of online education, wondering how many more students I could enroll in an online class than on campus. I responded that to assure quality education, class size would be about the same. "In that case," he warned, "online will never offer significant economic advantages over face-to-face."
With the invasion of internet marketing -- first introduced cynically by for-profits and then imitated vigorously by MOOCs and OPMs (see my previous Inside Higher Ed piece on online program managers) an entirely unexpected source of funding has emerged. Until supercharged digital recruitment blew in, online recruitment was more like a hand-cranked machine than a jet engine. With MOOCs, the promise of the internet's marketing power came into its own. Since they were launched, only about five years ago, an eye-popping 35 million learners have signed up. The total number enrolled in all U.S. public and private colleges and universities today is about 20.4 million.
"Digital marketing has experienced the most significant revolution over recent times, with university brands, leaders and marketing departments now faced with a dizzying array of tools and techniques," Stuart Banbery, marketing manager at SocialSignIn, wrote at LinkedIn Pulse.
According to Arizona State University President Michael M. Crow, state universities must make a significant adjustment in capacity in order to educate the next generation of the U.S. work force. That's why ASU is forging ahead to get to 200,000 students in less than a decade -- numbers we haven't seen since the heyday of for-profits.
"We have set a goal of enrolling 100,000 online and distance learners by 2025," Crow confirmed via email. "Projections through 2024 for on-campus undergrad enrollment are approximately 80,000 and on-campus graduate enrollment is approximately 12,500. Our mission with respect to enrollment over all is to provide affordable access to all who qualify for admission."
In a chart sent by email, ASU confirmed that it now has a combined enrollment of just over 103,000, already the top student population at any U.S. state university.
"The Iron Triangle is a 19th-century idea," Crow said, referring to the three sides of the fierce demands of higher education -- quality, access and cost -- that have crushed many institutions. Crow claims that the aggressive immersion of technology in all aspects of student and faculty life, as well as cutting many courses down to seven and half weeks -- with the same credit as the common 15 weeks -- plus other academic innovations, has made rapid, quality growth possible.
ASU is not the only state university that is scaling up. The University of Central Florida, with more than 66,000 students, now the second-largest state university, has jumped by about 20,000 in the last decade -- about 40 percent of which is now online. Commenting on what's behind UCF's growth, Joel Hartman, vice provost of information technologies and CIO, said, "You can be small and excellent, you can be big and good, but best of all, you can also be big and have impact."
Michael Goldstein, co-chair of higher education at Cooley, the big high-tech law firm, said of the need for scale in higher education, "Size is a strategy to accomplish a mission -- because the school's mission requires it to be big."
Goldstein concluded, "Increasing enrollment intentionally is in response to what you wish to accomplish, with mission-driven numbers, opening up the university to as many who want to come who can afford it."
Online represents the forward column in the march to scale up the nation's public universities.