You have /5 articles left.
Sign up for a free account or log in.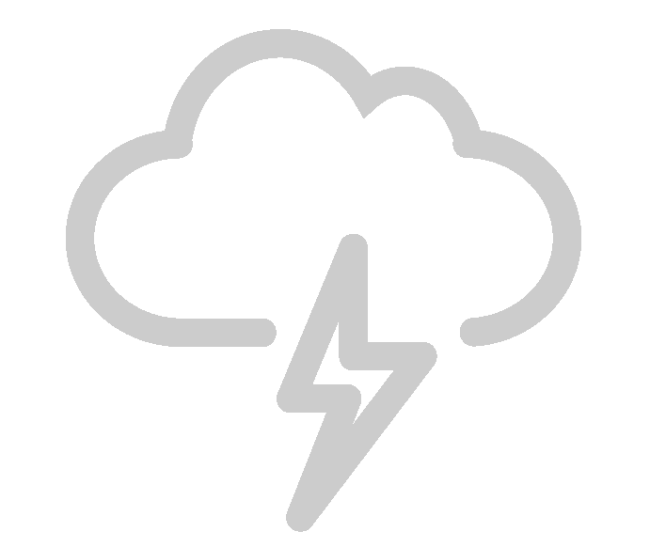 There is no playbook for postsecondary innovation, and yet the imperative for change has never been greater in scope or faster in pace. Many new jobs -- with titles that include words like "learning innovation" and "innovation officer" -- only recently emerged.
For those who hold these newly formed roles, including the authors of this article, the path forward isn't clear-cut. Uncertainty abounds. The problems that each of us are tasked with solving -- affordability, quality, business model innovation -- seem too big and too critical for any one institution to tackle alone.
And that's what motivated a collection of us to form Harvesting Academic Innovation for Learners (HAIL) -- a grassroots working group made up of individuals leading institutional innovation. The thread connecting us is a desire to design our own brand of innovation, one that is responsive to a combination of pressures from record student debt to the changing nature of work. We are concerned with preserving the institutional role in public and accessible education -- of higher education as a public good -- and we believe the way forward is to embrace meaningful change from within.
We recently wrapped up our third working session in a little over a year. Below are some of our reflections from our time together as a learning community, including our newly articulated north star, questions that remain around what it means to be an innovation leader, and how we're thinking about our way forward.
Mapping the Models
We opened our most recent HAIL meeting by exploring various approaches to innovation and R&D, such as the Digital Transformation Hub -- a "learn by doing" public-sector challenge model at California Polytechnic State University at San Luis Obispo; the Hub for Innovation, a design-based facilitation model at Michigan State University; and Davidson College's Innovation Framework -- an open idea-to-pilot process and service for radical experimentation. In past convenings we've learned from the approach of the University of Michigan's Academic Innovation team, Southern New Hampshire University's Sandbox ColLABorative and Arizona State University's EdPlus.
These models are contextual. They serve institution-specific cultural and aspirational needs in both form and function. Participants mostly learn about them (that they exist, how they work, how they've experienced both success and failure) through our meetings together. But as these models proliferate and mature, the HAIL community is committed to doing more to record and amplify a map of the various designs we've pursued. Going forward we're interested to know what is most useful to others -- what information, in what form, for what audience?
For us, we've found that the value is in the network and in the conversation. HAIL gives us the space to form relationships we can lean on for advice and insight and inspiration. Michael Berman, chief innovation officer at the California State University system chancellor's office, recently reflected on the role HAIL plays in his development. "If we want our institutions of learning to be learning institutions, we have to make room for staff and faculty to have access to deep learning, mentoring, networking, contemplation and sense making."
Finding Our North Star: Social Mobility
We have continued to ask ourselves, "Innovation to what end?" and, until this third convening, lacked consensus around a response. Our ends have been as variable as our means: developing and piloting new technologies to increase access, quality and reach; creating new academic programs focused on pairing liberal arts with skills-based education; learning about learning through research; partnering with industry to develop pathways for lifelong learning; and more.
Our differentiated responses will continue, and yet, we have started to circle a common north star that returns to higher education as a public good: social mobility.
Erika Beck, president of CSU Channel Islands, opened the second day of our meeting by reminding us that at many institutions, "we aren't just changing individual lives; we are changing family trees." Inspired by President Beck, and armed with new, robust data around the impact of individual colleges and universities on economic mobility, many of us have begun to recenter our innovation agendas around the imperative of social mobility.
What does it look like to move more learners from the bottom 40 percent of the economic strata to the top 40 percent? What would it require of our institutions, and our innovation work, for postsecondary to live up to its public purpose as an engine of mobility for learners? We've only begun to explore these questions.
What we do know is that this calls for at least two drastic changes for most postsecondary institutions. First, we need to collectively serve more students from the bottom two quintiles. There is no mobility if we don't serve low-income students. Selective colleges in particular must become more socioeconomically diverse, even if that means (and it likely will) changing the cost structure and approach.
And second, we must do a tremendous job in serving learners from the bottom economic quintile. Community colleges and other access-oriented institutions must improve student success; selective colleges must become better attuned to the needs of first-generation and low-income learners. Our system as a whole must better serve working adults. Institutions of all types and sizes -- and their newly minted innovation units -- all have a role to play.
Cultivating Future Leaders
What makes someone an effective innovation leader? What does an innovation officer's résumé look like? How do we find or develop more people with the capabilities universities need to impel mission-driven change at a time of deep uncertainty?
After HAIL 2, Brian Fleming, executive director of the Sandbox ColLABorative at SNHU, wrote about the characteristics and habits of academic innovation leaders: intrapreneurial vision, transdisciplinary thinking, ability to thrive in the gray. The takeaway? What innovation leaders have in common is more mind-set than skill.
But how does one cultivate these nebulous competencies? The backgrounds of HAIL participants show a real mix. Most of us come from within higher ed, both faculty and administration, but some have transitioned from the private sector. Some have terminal degrees, but there is no consistent disciplinary focus. We generally have technical expertise and understand trends in digital transformation. All of us have had life-changing mentors.
Given the emergent nature of this profession, how do we foster training pathways and entry points for future innovation leaders? Getting this right matters, as these are the types of people institutions need to support purpose-driven transformation in the coming years.
Our HAIL working group is intentionally small, but we recognize that our community is much larger. We invite ideas around how to expand the work. We welcome partnerships with organizations and people that reflect and share our values. If this is you, feel free to send us a note at info@thehailstorm.org. We'd like to think with you. It is our hope that a grassroots community like HAIL can better support and advance the kinds of widespread institutional innovation needed in this time of change.