You have /5 articles left.
Sign up for a free account or log in.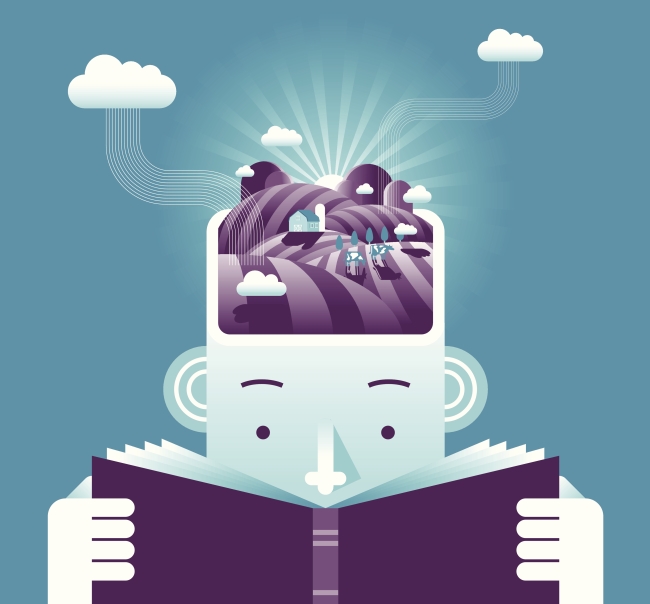 With a handful of exceptions, scholarship practice and scholastic power continue to be driven by traditional discovery-based projects published in scarcity-model repositories, despite a growing climate of inclusive scholarship opportunities and knowledge abundance.
The argument for a more emergent form of knowledge creation and scholarship, most notably stated in Ernest Boyer's Scholarship Reconsidered, should have resulted in a seismic shift in the production, distribution and evaluation of scholarship. Boyer's text was celebrated for showcasing the need for a contemporary definition of what constitutes knowledge, as well as a widespread recognition of his four scholastic domains: discovery, teaching and learning, engagement (formerly application), and integration. Boyer's framework is now commonplace language across faculty handbooks, but scholarship practices have not followed suit.
I consider this dissonance when I think about the posited future of academic innovation as a scholastic discipline. As local and distributed innovation hubs, centers and institutions have been created and promoted across the higher education landscape, conversation has turned to how the knowledge from these spaces can be shared and built upon.
For that reason, a number of scholars, including Joshua Kim, have called for the development of academic innovation as an academic discipline. With the goal of finding the next generation of scholars and practitioners dedicated to evidence-based change in higher education, Kim and others see academic disciplines as spaces with "shared languages of inquiry and recognized methods of scholarship." An institutional space aligned with knowledge and academics rather than administration and operations would provide opportunity for emergent research, and take advantage of the affordances of deep inquiry, in order to develop and diffuse academic innovation.
Coalescing around a common understanding is vital for the growth of "academic innovation," but the history of innovation makes this concept problematic. Some have argued that innovation binds together disciplines such as learning technologies, leadership and change, and industrial/organizational psychology.
However, this cohesion assumes a "shared language of inquiry," which does not currently exist. Today's shared language around innovation is emotive rather than procedural; we use innovation to highlight the desired positive results of our efforts rather than to identify anything specific about our effort (products, processes or policies). The predominant use of innovation is to highlight the value and future-readiness of whatever the speaker supports, which is why opposite sides of issues in education (see school choice, personalized learning, etc.) use innovation in promoting their ideologies.
For most of the 2,500 years since the concept of innovation arose, the word was used to describe what society did not value. In Innovation Contested, Benoit Godin's seminal work on the history of innovation, the predominant usage of innovation was as a pejorative rather than a superlative, a barb to throw at opponents rather than something to aspire to.
During the reign of King Charles I, both Parliament and Charles regularly cast one another as innovators in an attempt to smear the other. The innovation label came with great penalty; members of Parliament castigated as innovators were silenced by imprisonment, or in some cases physical harm; King Charles himself paid with his life.
Only over the last 150 years, with the separate but parallel development of social innovation geared toward cultural processes and technological growth stemming from the industrial revolution, did the meaning of innovation become at all positive. And only over the last 40 years has innovation stood without a descriptor (political, social, religious, technological), stemming from Christopher Freeman's The Economics of Industrial Innovation, where innovation was used to combine the development of technological products with the alteration of social conventions.
Herein lies a paradox: the historical usage of innovation is not as a foundational platform but a superficial label; yet in 2018 the governing bodies of societal institutions wield "innovation" in setting forth policy, administration and funding. Innovation, a term we all know but do not have a conceptual framework for, is driving change and growth in education. As regularly used without context, innovation is positioned as the future out-of-the-box solution for the problems of the present.
This makes the term a conduit of power relationships despite many proponents of innovation serving as vocal advocates for diversity, equity and inclusion in higher education. Thinking about revenue shortfalls in a time of national economic prosperity, the extraction of arts and humanities programs at a time when industry demands critical thinking from graduates, and the positioning of online learning as a democratizing tool when research shows the greatest benefit is to populations of existing privilege, the solutions offered under the innovation mantle have at best affected symptoms, at worst perpetuated causes.
Innovation advocacy takes many forms: a desire for creative as well as critical thinking, flexibility in operations, nimble administrative engagement, coupled with the ability to sponsor and support work across the curriculum, the campus and the greater educational world. These values are vital to the future of higher education as a social good, to help citizens to become publicly useful and privately happy. However, without a conceptual framework, inquiry and actions around the future of higher education are funneled through a traditional lens, often brokered by existing power: How does this particular innovation align with existing understood structures of assessment, accreditation, technological platform or discipline standards?
Academic disciplines signify knowledge, but they are also hierarchies embedded in power relationships. Recent change around existing disciplines can provide a window into the pitfalls of creating a new discipline. Open science is both a remarkable event in higher education and a cautionary tale about sacrosanct disciplines. Newly open access to data sets and preprint articles has allowed scientists to more easily replicate and rethink the work of others. This phenomenal change over the last generation of scholarship has been enabled by understanding how the affordances of technology can support the mission of the research.
Yet open science has not revolutionized scientific practices across institutions or researchers; the dominant hierarchy in most campus and subdiscipline spaces remains protected research sets, traditional journal publications and focus on stature and impact factor. Young researchers continue to be encouraged by peers and mentors to follow traditional discipline practices until the problems of open science are solved. The growth of open science has not been fueled by a constantly reimagined academic discipline; rather, open science has been hamstrung by the expectations of academic disciplines, and its success comes in spite of discipline practices.
If the goal of academic innovation is to be creative and flexible in the development, discovery and engagement of knowledge about the future of education, the foundation for knowledge accumulation and development needs to be innovative in and of itself. That must start with an operational definition of academic innovation, differentiating what innovation means to education from what it means to entrepreneurial spaces or sociological efforts.
That definition must address the negotiated history of the term, from the earliest application of the concept in government-funded research spurred by education policy during the 1960s, through overlooked innovation authors like Freeman and Thorstein Veblen. Negotiating the future we want with the history we have is vital in order to determine the best structure to support the development of an inventive network for creating research-backed, criticism-engaged and outside-the-box approaches to the future of education. The energy behind what we today call academic innovation needs to be put toward problematizing and unraveling the causes of the obstacles facing the practice of educating people of competence and character, rather than focusing on the promotion of near-future technologies and their effect on symptomatic issues.
Creating a new discipline risks magnifying the misunderstandings and ideological patterns that we've already established. In the same way that Boyer's work expanded the domains of scholarship based on the needs of the field, the development of academic innovation can and should expand how knowledge creation and dissemination influence the future of higher education.