You have /5 articles left.
Sign up for a free account or log in.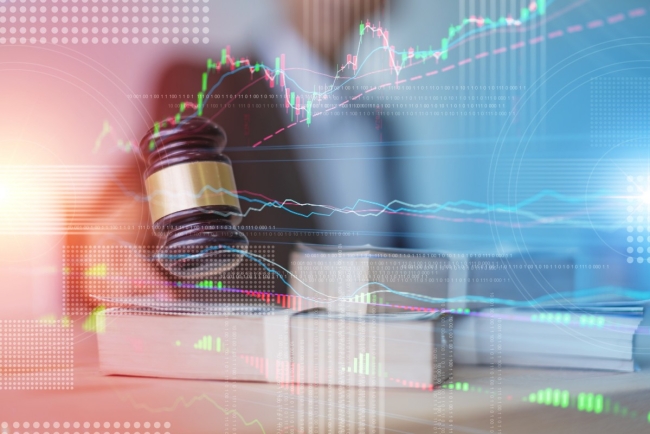 Istockphoto.com/whyframestudio
As part of a wide-ranging federal rule-making process focused on innovation in higher education, the U.S. Department of Education is considering sweeping changes for colleges and universities that could fundamentally reshape the higher education landscape.
The proposed shifts are, among other things, designed to enable a broader range of partnerships between colleges and a fast-growing cadre of nonaccredited providers that promise a tighter connection to the work force. The changes would, in effect, allow these providers to participate in the federal financial aid system, which they currently cannot do.
These new providers -- which include our company, General Assembly -- have emerged in recent years as employers and individuals grapple with skill gaps and what many see as a growing disconnect between higher education and the world of work. And, in many cases, they have demonstrated promising outcomes, in terms of job placement and wage growth, for individuals who might not otherwise have the skills to compete.
But there is risk inherent in Education Secretary Betsy DeVos's broader vision of encouraging innovation through cutting regulation. And federal policy has a track record of stimulating growth, but not necessarily quality, when it comes to deregulation and new investments in for-profit higher education.
Make no mistake: a policy shift like this could undeniably be a benefit to General Assembly and others like us -- subsidizing tuition for current students and giving students who might not be able to afford programs like ours access to federal financial aid. It stands to reason that we should be enthusiastic about the opportunity to tap into a new pool of money that helps us serve more students. But we're not.
There are, of course, plenty of good reasons to open up federal funding to training programs that are lower-cost, more flexible and better connected to measurable job outcomes. It's an approach that was also embraced by the Obama administration, which launched an experimental program to test out the same idea in 2015.
But Secretary DeVos's enthusiastic embrace of innovation runs the risk of avoiding hard conversations about what it actually takes to ensure quality in nontraditional programs. We should know, because we've been tackling these issues for years. Here's what we've learned -- and what the Education Department should be taking into account as it considers this sweeping regulatory change.
Measure outputs, not inputs. There's general agreement that evaluating the quality of programs like ours has to be based on student outcomes. But measuring the outputs of any educational institution is extremely complicated. And it's not something Congress has grappled with yet -- so even if Secretary DeVos wanted to hold programs accountable for their students' success, there's no framework for doing so.
In 2016, General Assembly worked with two of the big four accounting firms to develop a framework for tracking and reporting student outcomes. We wanted to back up anecdotal success stories with rigorous data and make sure that the promises we were making to our students met the highest standards of accountability.
But we also learned that tracking outcomes isn't easy. It's taken a massive investment of time and resources -- and it's taught us a lot about the ways we still need to change to meet our students' needs, particularly as we've expanded our reach to create greater access for adults from underserved and overlooked communities.
Take a measured approach. While programs like ours have massive potential, the space is still very much a nascent one. We'd urge policy makers to be cautious about money flooding into new programs that may not have the resources to ensure quality and consistency at scale.
It's the same challenge that faced for-profit colleges, which were -- in many ways -- our predecessors in creating pathways to economic opportunity for learners whose lives weren't well suited to the traditional educational model. But expanded federal funding opened up the field to an influx of bad actors, and the resulting fallout tainted the entire industry -- in ways that stymied the very innovation that those institutions had hoped to promote.
Level the playing field. Perhaps the greatest potential of new educational models is in expanding access to groups that have historically been locked out of opportunity in high-growth industries. As we think about funding, accreditation or other ways to scale programs like ours, it is critical to consider how policy can reward and incentivize efforts to provide access for students who face financial or other barriers to social and economic mobility.
This could include encouraging investment in mentoring, coaching and other wraparound services, considering alternative financing mechanisms, or promoting initiatives to recruit applicants from historically underrepresented populations. Without this explicit focus, though, overhauling regulation may simply perpetuate persistent skill and equity gaps, rather than close them.
Expanding federal student aid requires real talk about what it takes to measure outcomes reliably in order for new educational models to succeed at scale. The risk in moving too quickly is not just in exposing millions of federal dollars to potential misuse by bad actors -- but also, in an ironic twist, in quashing innovation along the way.
When innovative, new models enter the federal aid system, there should be clear guardrails. We can develop thoughtful, robust outcomes measures -- but doing so, especially at a national scale, will take time. It won't happen on the tight timeline of this rule making.
The last thing we want to do is throw open the doors to federal aid without thinking through what we hope those dollars will accomplish -- and how to measure it.