You have /5 articles left.
Sign up for a free account or log in.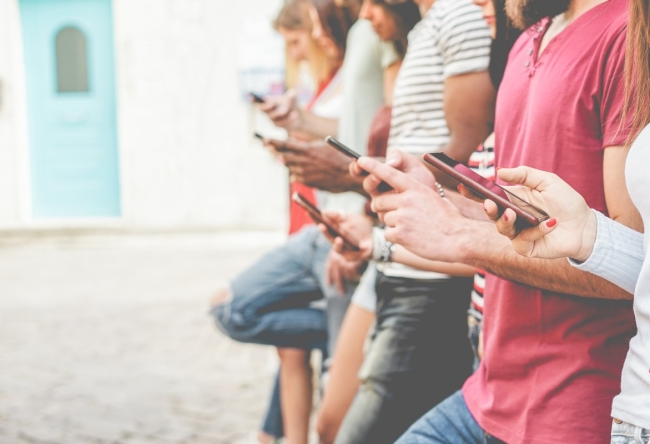 Istockphoto.com/DisobeyArt
Popular media is littered with stories of counterintuitive insights rooted in the empathetic approach to creating systems and processes that often typifies design thinking. Traveler surveys helped airports discover that longer distances between arrival gates and baggage claim actually increased satisfaction. Focus groups with nurses helped hospital administrators learn that draping leaders in blaze-orange jackets could reduce costly confusion in the ER.
As it turns out, when organizations make the effort to understand end users, patterns tend to emerge. With good reason, a growing number of colleges and universities have drawn upon principles of design thinking to re-engineer systems that perplex their students.
And in an ironic twist, that sort of listening is now being enabled by the application of artificial intelligence on campus. The rise of AI worldwide has not bypassed higher education institutions, where machine-learning technology is now embedded in everything from admissions software to thermostats. But while AI often conjures images of a dystopian future where efficiency comes at the expense of human interactions, its most profound byproduct for colleges may stem from AI's ability to listen to students at scale.
Consider the case of chat bots, now used by a growing number of institutions to combat what late design theorist Horst Rittel might have characterized as the "wicked" challenges associated with higher education admissions. Problems like summer melt now plague nearly all universities, prompting the National Association for College Admission Counseling to recommend that institutions tap technology to help students navigate the complexity of the admissions process.
And universities are responding. Robotic advisers now provide would-be students with real-time answers to questions about financial aid, residential life or academics. Colleges can supplement -- or replace -- traditional communications campaigns like postcards or email with up-to-the-minute communication that meets students where they are. Institutions like Georgia State University have seen chat bots lead to a 3.3-percentage-point increase in enrollment yield by providing students with targeted guidance and support through the thorniest parts of the process.
But as it turns out, the most profound value that AI can offer higher education may come not from what students are told by chat bots -- but what chat bots tell institutional leaders about their students. That's because the enrollment process for any one student, let alone thousands, generates a vast amount of information. And the sort of high-frequency communications enabled by "screenagers" texting with AI chat bots accelerates the growth of the data set. Colleges and universities in turn are able to make sense of those data to pinpoint the most persistent challenges in the process.
Consider the case of Winston-Salem State University, a historically black college in North Carolina. WSSU enrolls nearly 5,000 undergraduate students, more than half of whom are eligible to receive federal Pell Grants. The university's admissions office historically relied on phone calls and emails to guide students through the enrollment process, but found that students and families continued to arrive on campus unprepared. WSSU administrators understood that students often struggled to navigate the complexities of enrollment -- and knew that many of those who had questions lacked the confidence to ask for help.
In 2017, WSSU became the first HBCU in the nation to implement an AI-driven chat bot, with the goal of reducing summer melt and helping students be readier when they arrived on campus. Over the summer, they listened to thousands of student interactions with the chat bot in order to understand where students were struggling and how they could help.
As it turned out, some of students' greatest challenges were with seemingly simple steps in the process -- like state immunization compliance forms, which all students must complete in order to finish their enrollment. Coming out of August move-in weekend, with the chat bot anchoring WSSU's new approach to student communications, new first-time freshmen were 37 percent ahead of the previous year's class on completing their immunization compliance forms -- as well as 74 percent ahead in meeting their financial requirements on time.
Advancements in AI technology are making chat bots more than simply a customer service tool for prospective students. The information gathered by AI is helping institutions listen more effectively -- and contributing powerful insights that can inform their decisions about how to help students make a successful transition to and through college.