You have /5 articles left.
Sign up for a free account or log in.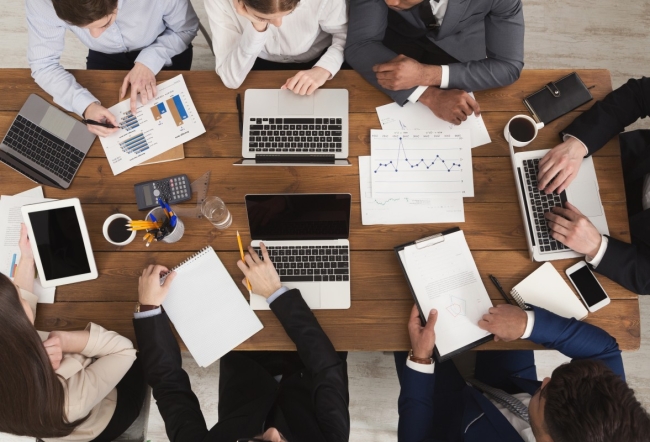 A large public research university faced with steady growth wanted to understand how to effectively scale its enrollment yield, graduation rates, facilities and other factors necessary to meet its goals. To do so, its officials knew they needed to move beyond their existing, siloed data.
A private institution in the South wanted to become a more data-driven organization capable of making informed decisions around student outcomes, campus resources, financial aid and returns on education. This meant moving beyond a once-a-year snapshot of the student population. To make the vision a reality, the college needed to make data from multiple sources usable and meaningful to a variety of users with different needs, and they needed the solution to be scalable.
A large state system sought to modernize the way data are shared among constituent institutions and employ a flexible data platform that would allow for broader access, better reporting, improved visualizations and deeper insights.
These are just a few examples of how more and more colleges and universities are embarking on analytics initiatives and leveraging institutional data to try to secure their futures. As the higher education landscape continues to evolve, it's never been more important for universities to take advantage of the stories data can tell about the past, present and future. However, it is important to approach data analytics as a capability, not a one-time project, creating a data-informed culture over time and building on successes.
While universities should utilize data to discover behaviors across the student life cycle and create interventions for students in need of support, just as critical is analyzing institutional data to understand, for example, financial viability, career outcomes of students and how alumni are being engaged and to tackle common challenges, including improving yield and retention, ensuring financial sustainability, and accelerating gift giving from alumni.
There are various components to consider when creating institutional analytics capability on campus:
The Catalyst

What's going on today: The challenges facing higher education today are unlike those of any other time in history. There are financial pressures driven by enrollment volatility, reduced state support and cost structures that make revenue growth an imperative. There is a systemic shift in who is enrolling in postsecondary education broadly, including a precipitous drop in high school graduates. New performance-based funding models are causing anxiety across various state systems. These challenges are complex, multidimensional and data intensive to solve. Whatever the challenge, the business model that has worked for decades for traditional colleges and universities deserves a look.
What questions do you want to answer? For example, if your enrollment is dropping and students are leaving the university after freshman year, the question might be, are we recruiting students who will be most successful here? To answer this question, and others, institutions need visibility into the connections between enrollment, student success and institutional financial data. The first step to building an analytics capability is determining the questions that are most important to answer and then determining if the data that can answer those questions are available.

The Data

The platform: Data analytics is its own specialty that requires specific tools, architecture and skills. There are a multitude of architectural decisions that need to be made. For example, what cloud provider should you use? What database type? What statistical modeling tools? Which data visualization tools? How will data be secured? Many decisions need to be made prior to setting up a secure and flexible data platform.
The integration layer: Identify the data needed to help answer the question or questions you want to answer. This means reaching into various systems across the institution to capture data and create core data models in various areas that will drive analytics for the university. Example data models may include admissions funnel, financial aid, retention, student financials, research and grants, etc. These core data models are the underpinnings of effective data analysis.
The visualization: How do you distribute data and make them easily understandable and sharable for a broad audience at your college or university? Providing easy access to data and removing technical barriers is critical. Information management tools like data dashboards can visually track, analyze and display key data points and metrics and are customizable to specific needs, allowing users to easily move from analysis to action.

The Analysis

Data storytelling: Data storytelling is a structured approach for communicating data insights. When narrative is coupled with data, it helps to explain what's happening and why a particular insight is important. Context and commentary are often needed to fully appreciate what the data are telling you. When you combine the right narrative with the right data, you create a data story that can influence and drive change.
The human aspect: Talent is critical for success on any campus. Whether this means building out and scaling up the institutional research team or creating a separate office of analytics, a university must invest in training staff and resources that can mine, model and make actionable recommendations about its data. Start small and build capabilities.
What Does Success Look Like?
Imagine this scenario: an institution understands who its most successful students are and is able to develop a recruiting profile that helps it target prospective students who will thrive there. As admissions applications roll in, a model checks for fit and recommends whether the applicant should be admitted. After review, and once the applicant is admitted, another model recommends the exact amount of aid to offer her to maximize the probability that she will enroll. All during this process, forecast models are being updated to predict net tuition revenue.
As students enroll, they are shown the optimal class schedule and course sequencing for their program to help them stay on track. The institution has already completed a segmentation analysis and developed strategies to improve retention for various subpopulations of students. As the semester progresses, learning interactions, grade data and campus engagement variables are being used to identify students that need a nudge or some extra attention. Finally, once the student is graduated, the advancement team understands which alumni have the highest propensity to give, when to contact them and what gift size to ask for.
This is the art of the possible and why it is so important to build out a strategic institutional analytics capability.