You have /5 articles left.
Sign up for a free account or log in.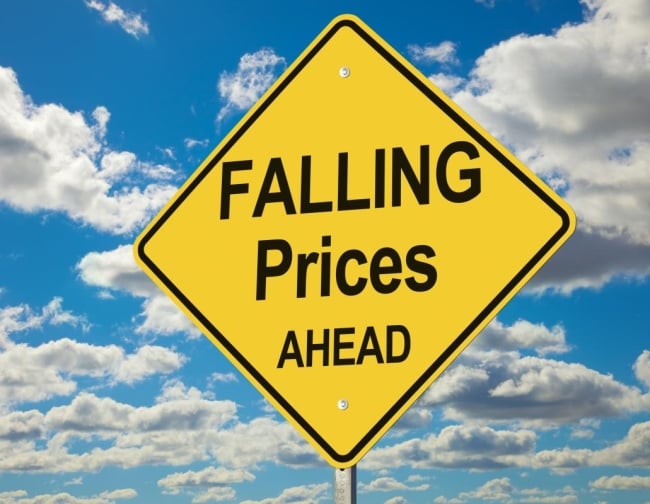 istockphoto.com/JamesBrey
In college, my roommates undertook a haphazard multiyear project to construct a fictitious persona. His name was John W. Moussach Jr., an alumnus turned "successful Midwestern industrialist." Initially, articles in campus publications appeared under his byline, and he somehow managed to sign in at various campus events.
After graduating into the internet era, my roommates gave him a digital presence by establishing a Wikipedia page, and then LinkedIn and Facebook accounts. Some of us received phone calls looking for him. One time, my roommate Dave replied he'd be really glad if the caller could help find John W. Moussach Jr., because he owed Dave $10.
The Moussach Wikipedia entry referenced various articles and aphorisms, and although an enterprising editor has since determined that no such individual actually existed, digital remnants can still be found. By popular acclaim, Moussach's best quote is the following:
We all have heard the Will Rogers quote "I never met a man I did not like." In my youth, I met a World War I veteran who had met Will Rogers. The veteran told me, "I never met a man I did not like until I met Will Rogers."
-- John W. Moussach Jr.
Creating John W. Moussach Jr. took a ton of work for no apparent purpose. The same is sadly true of the state of online learning. Sure, tens of thousands of online degree programs in the U.S. have made higher education more accessible than ever before. But in stark contrast to the impact of online delivery on every other service, so far online learning has failed to make American higher education more affordable.
According to the BMO 2019 Education Industry report, the average per-credit in-state cost for an online bachelor's program is 14 percent higher than for the same on-ground programs. And a 2017 survey by WCET revealed that 54 percent of institutions are charging online students more. In a different survey, 23 percent reported charging more, and 74 percent charged the same.
Regardless of which numbers you believe, it's clear that very few online programs are charging less. Rio Salado Community College's ballyhooed effort to reach "education deserts" with online courses at $250 per credit ("uncommonly high for a community college") may be less about serving education deserts than serving education desserts to itself.
Imagine if you will a bizarro United States -- even more bizarre than the current one -- where reduced federal and state funding of higher education has been exactly offset by the lower cost of delivering online or even blended programs. Pell Grants -- now capped at $6,195 -- still make a serious dent in the cost of college. We wouldn't be seeing a rash of headlines about how state flagship universities are now unaffordable and don't reflect their states' diversity. And overall student debt isn't any more of a problem than it was back in the 1980s and '90s.
Why hasn't this occurred? There's plenty of blame to go around. Colleges and universities blame the high cost of developing and operating subscale online programs, despite obvious savings on facilities, personnel and the flotsam and jetsam of ancillary services provided to on-campus students.
Marketing is a major culprit, as lead generation -- and then converting leads into enrolled students who actually show up on the first day of an online class -- can run $5,000-plus per student. The blame has recently spread to online program managers, companies that partner with higher education institutions to launch online degrees and which have a financial interest in high tuition because most partnerships are based on revenue share (but which now face a crowded market and limited growth prospects for expensive online degrees).
The most exciting news in online pricing is 2U's new bachelor's degree in data science and business analytics with the prestigious London School of Economics. It's $25,000 (not per year, for the entire degree), an amazing bargain compared to the first Ivy League online bachelor's degree: Penn's $71,000 bachelor's of applied arts and sciences. Coursera has a comparable program with a lesser-known branch of the University of London but has focused its OPM efforts on master's programs priced around the same level.
How ironic that a traditional OPM like 2U is leading the way rather than one of the MOOC providers, which started off five years ago with such pricing promise. Remember Georgia Tech's online master's of computer science priced by Udacity at a mere $6,630? This was a one-off. EdX has been very active launching master's programs around the $25,000 price point, first Boston University, Indiana, ASU and Georgia Institute of Technology, and now Purdue. But edX's partnership with ASU to provide a free (MOOC) first year of college has now been discontinued; the 25 percent discount didn't garner much interest.
Of course, none of these initiatives hold a candle to the institution making the greatest difference for the greatest number of students with a low-price online program. Western Governors University -- an overnight sensation 20 years in the making -- now enrolls over 110,000 students in competency-based online programs that cost about $6,500 per year. WGU's pricing has helped define what it means to be a public online university. But $16,500 -- the average cost incurred by graduating students -- isn't cheap by online standards. Can you name any other online service that cost $16,500? This is why I think even WGU -- the miracle on Great Salt Lake -- is but a prelude to an online pricing paradigm shift.
***
To get a sense of what could happen to the pricing of online degree programs, look at mobile telephony in India. In the first half of 2016, about 10 major Indian mobile phone companies competed by selling SIM cards for both calls and data; it cost 1,000 rupees (approximately $14) to buy 6 GB of data. Then a new entrant owned by India's richest man -- Mukesh Ambani -- opened up shop with a radical model: free lifetime calls, data priced at less than 10 percent of what competitors were charging, and totally free for the first three months.
Six months later, Ambani's Jio had signed up 100 million customers -- the fastest product adoption in history. (Apple took five years to sell 100 million iPhones.) Today, Jio is India's largest telecommunications provider, with 322 million subscribers; only three competitors have survived.
Jio did this by taking a very different approach. Before selling a single plan, Ambani invested heavily in building a national high capacity all-fiber IP network, so all voice calls would run through the internet like Skype. As a result, unlike competitors facing capacity constraints, Jio's marginal cost of delivering voice calls and gigabytes of data was effectively zero.
Jio's strategy was to make data so cheap and so high quality it would dominate the market and addict Indian consumers to internet data. Then it would leverage its large network and launch new digital businesses in areas such as entertainment, banking, health and education. In effect, rather than seeking payment from its audience, Jio's plan was to sell its audience.
***
Could there be a Jio of higher education? It's possible for two reasons. First, the marginal cost of delivering quality online education will never be zero, but it could be much lower than you think. We have seen U.S.-based instructor-led (not MOOC, not competency-based) online programs where the marginal cost of instruction is $50 per student per three-credit course. Programs tapping offshore instructors can be even less expensive. AI-assisted chat bots and discussion boards are already increasing engagement and further lowering costs. And as with Jio, revolutionary pricing tends to obviate the need to spend thousands of dollars to attract and enroll each student.
But also like Jio, there's another revenue stream available to providers of online education that achieve comparable scale. Instead of maximizing tuition revenue from students, the Jio of higher education will sell talent to employers (i.e., rather than seeking payment from audience, selling the audience).
Talent is valuable to employers, and they are willing to pay; the U.S. staffing and recruiting industry alone is over $150 billion. So just as Jio invested billions in its network, the Jio of higher education will build an infrastructure of deep, meaningful connections with employers yielding high-quality employment outcomes (in stark contrast to the current relationships colleges and universities maintain, which are often more like a "favor or a donation").
By lowering prices by an order of magnitude combined with the prospect (and probably promise) of quality employment outcomes from its employer infrastructure, the Jio of higher education will attract talented and motivated students from the get-go because -- like Jio -- it seems like a much better deal. Better talent in the door means better talent out the door, and the flywheel starts rolling. While colleges and universities would survive by continuing to flog their status and the myriad benefits of the on-campus experience, one wonders how long their online pricing would; Jio's competitors were forced to immediately lower prices by 80 percent, and to little avail.
The Jio of higher education is unlikely to be a traditional higher education institution. As Trace Urdan notes, it's not impossible to provide a quality online education at a low price, "but it may very well be impossible given the constraints that exist within the context of a public university." The current intersection of existing colleges and universities with both the capital and motivation to create the Jio of higher education is a null set. Moreover, no school of any stripe has the capability to establish the requisite employer infrastructure.
When the Jio of higher education arrives, even successful Midwestern industrialists like John W. Moussach Jr. will line up to enroll. And to paraphrase the famous Mr. Moussach, I never met a man I did not like until I met the men who charged the same (or more) for their online degree programs.