You have /5 articles left.
Sign up for a free account or log in.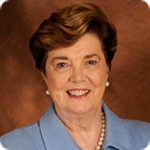 WASHINGTON -- The increasingly international nature of higher education calls for a "wholly new way of thinking and working," says a report being released today by the American Council on Education.
The report -- the result of an 18-month study led by a group of college and university presidents -- urges American colleges and universities to be more strategic about how they view international efforts, to recognize that the growth of higher education opportunities in the rest of the world challenges historic U.S. dominance in some areas, and offers a draft set of principles to guide American colleges' efforts.
The report notes that international collaborations can present ethical quandaries for American colleges, given that many of the countries in which U.S. institutions want to build connections lack the democratic traditions that have been essential to the development of higher education here. But urging a balance of "pragmatism with idealism," the report generally points toward more collaboration and more of an American presence, even in countries without democratic practices.
Leaders of the ACE effort stressed that they viewed internationalization as much more than the development of branch campuses abroad. But the report arrives at a time when the idea of international research collaborations, study abroad, and the recruitment of international students all tend to enjoy widespread support among faculty members and administrators.
Much less of a consensus exists about branch campuses in countries that are not democratic, but the ACE report and its draft principles for international collaboration would require academic freedom and nondiscrimination within academic programs operated abroad, but not democratic principles in those societies as they exist off campus. The draft "core principles" suggested by the report all stipulate that they apply "within the academic community," but not necessarily beyond.
While noting the discomfort many American academics feel about the lack of freedom in much of the world, the report says that "universities usually choose engagement."
Molly Corbett Broad, president of the ACE (seen in photograph above), said in an interview that individual colleges will make their own decisions about the kind of engagement they will seek -- including setting up campuses -- in countries that are not democratic. But she said that many of those who go ahead do so not out of any lack of awareness of the countries' conditions, but out of a desire to "take the long view" that such a presence will encourage democracy.
Patti McGill Peterson, ACE's presidential adviser on global engagement and former president of Wells College and St. Lawrence University, said that when countries that are not democratic invite in an American college, the leaders of those nations are in fact making a conscious choice. "If you teach critical inquiry, you will start something," she said.
The tone of the report is generally much more enthusiastic about the activities of American colleges abroad than was an analysis of these issues released in 2009 by the American Association of University Professors and the Canadian Association of University Teachers. That report -- while also endorsing increased international collaboration -- contained numerous warnings about the potential negative effects of foreign collaboration, especially in countries that lack democratic traditions. The AAUP-CAUT report cautioned against viewing higher education as a market, while the ACE report contains references to higher education as just that.
And while the new ACE report says that foreign operations can be consistent with academic freedom and values if the programs themselves are governed that way, the AAUP-CAUT report questioned whether this is possible in authoritarian countries.  "[A]s the U.S. and Canadian presence in higher education grows in countries marked by authoritarian rule, basic principles of academic freedom, collegial governance, and nondiscrimination are less likely to be observed. In a host environment where free speech is constrained, if not proscribed, faculty will censor themselves, and the cause of authentic liberal education, to the extent it can exist in such situations, will suffer," says the statement by the two faculty groups.
The ACE report includes a list of "statements of good practice and principles" for foreign collaborations in higher education, but the list does not include the guide prepared by the faculty groups in the United States and Canada.
A Changing Environment
The larger context set in the report is one in which American higher education will continue to excel, but with many other countries vying to excel as well. The report notes declines in American ranks in various international education benchmarks. Even in research and development, where the United States continues to dominate, the report sees some slippage already, with the U.S. position "likely to erode" as countries such as China and India build their capacity.
One area where erosion has already taken place is in the competition for international students. Between 2000 and 2009, the share of international students enrolling at colleges in the United States fell from 22.9 to 18.0 percent, while countries such as Australia and Canada saw gains. Still other challenges are posed by the lack of exposure of most American students to other cultures and countries. While the proportion of American students participating in study abroad has increased, it is "pitiful" overall, Broad said.
"When the well documented lack of language facility among American studies is added to the picture, it is inevitable that most American students have only a passing knowledge of other cultures based on direct contact, while international students increasingly are immersed in other languages and cultures, " the report says. "Put simply, if these trends hold, the future leaders of countries will understand the United States and the world much better than Americans will understand other countries and cultures."
The report notes that there is no shortage of international activity on American college campuses, through a variety of programs. Where the report faults most colleges isn't in the interest level of some on the campus, but in a frequent lack of "comprehensive institutional strategies" that include specific goals, metrics for measuring success, links to institutional priorities and values and so forth.
International strategy needs to be "not by default but by design," Peterson said.
While ACE isn't suggesting that there is any one path that all institutions should take, Peterson said that every college needs a strategy. "To be a viable and attractive institution" in the years ahead, colleges must have an international agenda, she said.
ACE plans, as an outgrowth of the report, to share good models, to work on principles that might guide colleges, and to bring American and international academic leaders together.
Another area in which the report says that ACE can help is the role of technology in easing international collaboration. The ACE would like to promote efforts to create and coordinate national and international networks, to help colleges build their institutional capacity, and to promote the sharing of good practice on classroom practices related to technology.
Finally, the report notes that while many educators embrace international ties, not all of American society does so. The ACE can assume "a broader advocacy role" on these topics, the report says. The ACE can help institutions "articulate the benefits of international engagement to diverse institutional and community stakeholders."