The 2011 "professors of the year" are from Amarillo, New Mexico, Oberlin and Samford.
There's the activist who worked in solidarity for Chilean democracy. There's the psychologist who's committed to teaching students to throw out the traditional guide on studying. There's the software developer turned biologist. Oh, and there's the engineer who used to work with the nation's nuclear weapons stockpile.
These four people professors are the winners of the Council for the Advancement and Support of Education's 2011 U.S. Professors of the Year awards, recognizing the best of the best in undergraduate education. The awards are sponsored by the Carnegie Foundation for the Advancement of Teaching.
The four 2011 national winners are:
Stephen Chew (for master's institutions), professor and chair of psychology at Samford University in Birmingham, Ala.
Ursula Shepherd (for doctoral and research institutions), an associate professor of biology in the University Honors Program at the University of New Mexico.
Steven S. Volk (for baccalaureate institutions), professor of history at Oberlin College in Oberlin, Ohio.
Kathryn C. Wetzel (for community colleges), a professor of mathematics and engineering, and department chair of mathematics, sciences and engineering, at Amarillo College, in Texas.
"I think it's great that we are seeing people who have been successful in other arenas recognize that they can amplify their contributions to society by sharing that with students," said John Lippincott, president of CASE. "They are coming to the classroom with a fresh set of eyes on what the classroom experience can be, should be and has the potential to be."
Humming Parabolas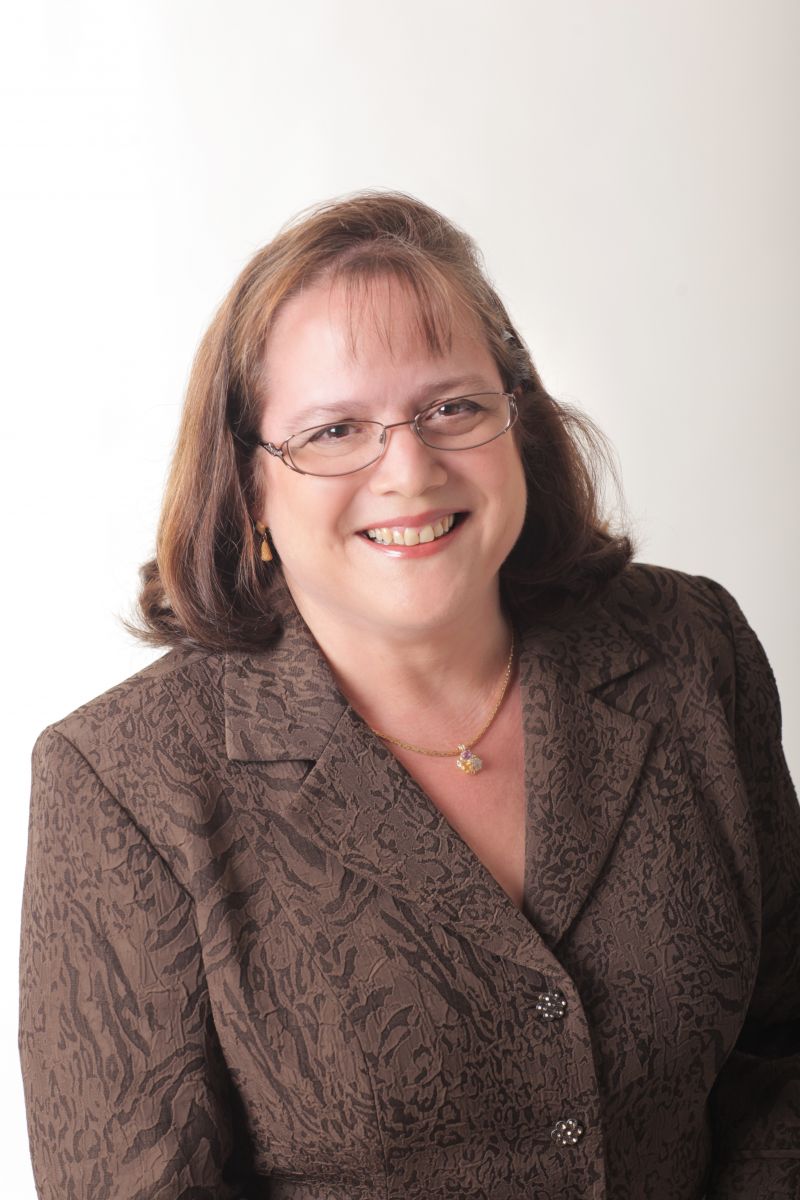 Kathryn Wetzel (seen at right) started teaching because she needed the extra money to buy groceries. After leaving her nuclear engineering job at Pantex in Amarillo, Texas, after the birth of her daughter, she found herself considering food a "luxury item." Still wanting to be able to spend most of her time with her infant daughter, Wetzel decided to start teaching math part-time at her local community college, Amarillo College.
Since that day in 1986, Wetzel has become department head of the math and engineering departments, re-establishing the engineering program and creating a robust math tutoring center — and her daughter has grown up, too.
But these accolades weren't even conceivable on the night before her first class 25 years ago. "I was terminally shy," she said. "My mother was on her knees praying that I could make a coherent sentence. I was terrified."
But after that first college algebra class, she knew she had found her passion. "I felt like I should have paid them for being able to teach," she said.
Wetzel remembers one day in class her students started giggling as she drew a graph on the board. "What's so funny?" she asked. The students informed her that she was making sound effects as she drew the perfect straight lines, parabolas and x and y axes. Her "sound effects" teaching has been a mainstay in her approach, she said, taking students out into the hall to place chairs in the shape of a parabola or instructing students.
The engineer turned professor says helping students who have no confidence in their math skills when they enter her classroom is what makes her most proud. She recalls one student announced to the whole class that she was so terrified of math that in the last class she took, she vomited on her desk as her professor handed her a test. Wetzel worked with her, going over practice tests and offering extra help. She eventually aced the class.
Outside the classroom, Wetzel created a math tutoring center for students struggling and for those who want to hone their skills. It's in its sixth year now, she said, and last year alone was used for a total of more than 22,000 visits.
Ousting Pinochet
It's all Mom's fault. At least that's how Stephen Volk explains his career as a professor of Latin American history. In 8th grade, Volk went to his mother, a high school foreign language teacher, to ask if he should take French or Spanish for his language requirement. At the time of his decision, French was considered the language of prestige. His sister was taking French. Volk says his mother took one look at him and said simply, "Spanish."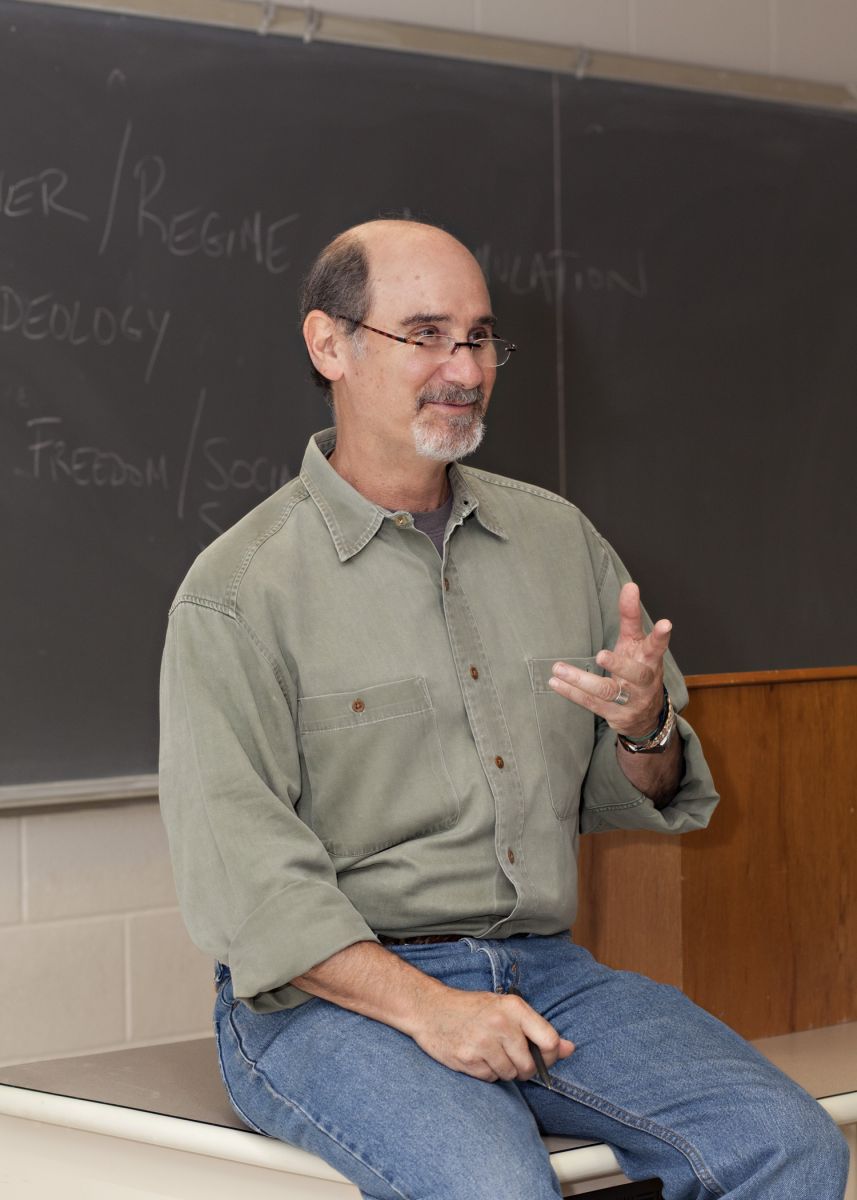 That one-word directive eventually led to years of study and research in Chile. Volk has been visiting the country since 1963, and was working on his dissertation there in the early 1970s when a military coup put Augusto Pinochet into power. Volk said he stayed for another few weeks, during which two of his friends were killed, before returning to the United States. For 17 years, he worked with Chilean democratic solidarity movements from the states, and was ultimately honored by the Chilean government in 2001 for his role in helping to restore democracy in the country.
Volk (left) brought his experiences to teaching when he began in 1984. But he said he didn't really start teaching until a few years ago, when he began to reexamine just how he was approaching his classes. After some 15 years of holding informal brown bag lunches focused on pedagogy at Oberlin, Volk decided to formalize the discussion and began the Center for Teaching Innovation and Excellence.
"In some ways I certainly taught for many years, but in other ways I didn't really begin to teach until I had a greater understanding of what teaching and learning was all about," he said. "As I began to delve more into that, I began to understand that teaching is not this transfer of content from my head to somebody else's, but it's the creation of an environment that students can learn in."
Volk uses what he calls "crossing the street" pedagogy — it emphasizes making linkages between seemingly disparate fields, and is used by 30 of the 36 programs at Oberlin. For example, he said, a chemistry professor would take his or her class across the street to the college's art museum to look at a statue out front. The point is to look at the rust process occurring on the metal structure. But it also breaks the daily classroom routine, forcing students to look outside and see the theories they're learning and how they can be applied.
"To be recognized by your peers for something that you hold as so important and so meaningful in your life…" he said. "This [award] means the world to me."
Diving In
Ursula Shepherd said working in California for a software development company just wasn't leaving her fulfilled at the end of each work day. She decided to take one course in biology. That one course led her to a Ph.D. and to what she likes to call her "vocation."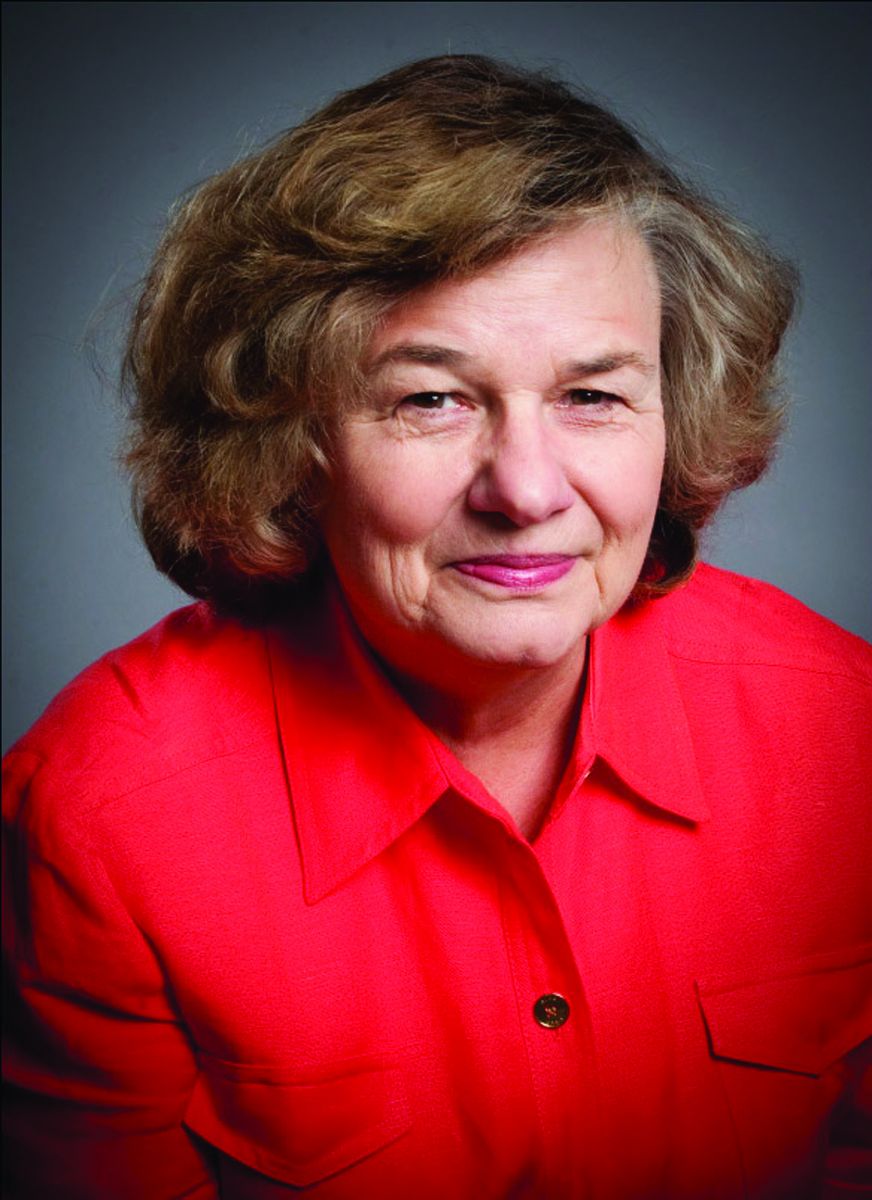 "The difference in my background has played a real part in being able to model and mentor for students who are women and for more nontraditional students," said Shepherd (right).
Since joining the University of New Mexico, she has created an honors curriculum in biology and designed a research program in Australia for undergraduates. The international trip was funded through the National Science Foundation, which played an important role in allowing students from a range of economic backgrounds to participate.
The selection committee noted Shepherd's commitment not only to teaching students, but also to carrying out research alongside them. Some of the students involved in one research project on corral reefs in Australia are now working toward graduate degrees.
Shepherd said often times she and the student researchers publish their analysis and findings together, bolstering the students in their hopes of further schooling or employment. "For most teachers, being engaged with their students' lives in some way is really important," she said. "Knowing something beyond that they're somebody in your class is important."
Teaching Teachers How to Teach
As a cognitive psychologist, Stephen Chew focused his work on student memory. He decided to take the knowledge he had as a psychologist and apply it to his teaching. About five years ago, Chew addressed the entire freshman class at Samford, dispelling some of the common studying myths, like that studying is all memorization or that a student is inherently good or bad at a subject.
"Students come to college and have a lot of misconceptions and waste their time and flounder and end up dropping out when they have the ability to succeed in college but didn't have the means of finding the most effective learning strategy," he said.
He has addressed the freshmen at Samford every year since, explaining that students "have this set of beliefs and that those beliefs make you stupid."
It's important to link theory to real, large issues, he said. In his general psychology classes, he assigns a biography from the Rwandan genocide or the Holocaust and has students apply the concepts they are learning about in class to the history they are reading in their books.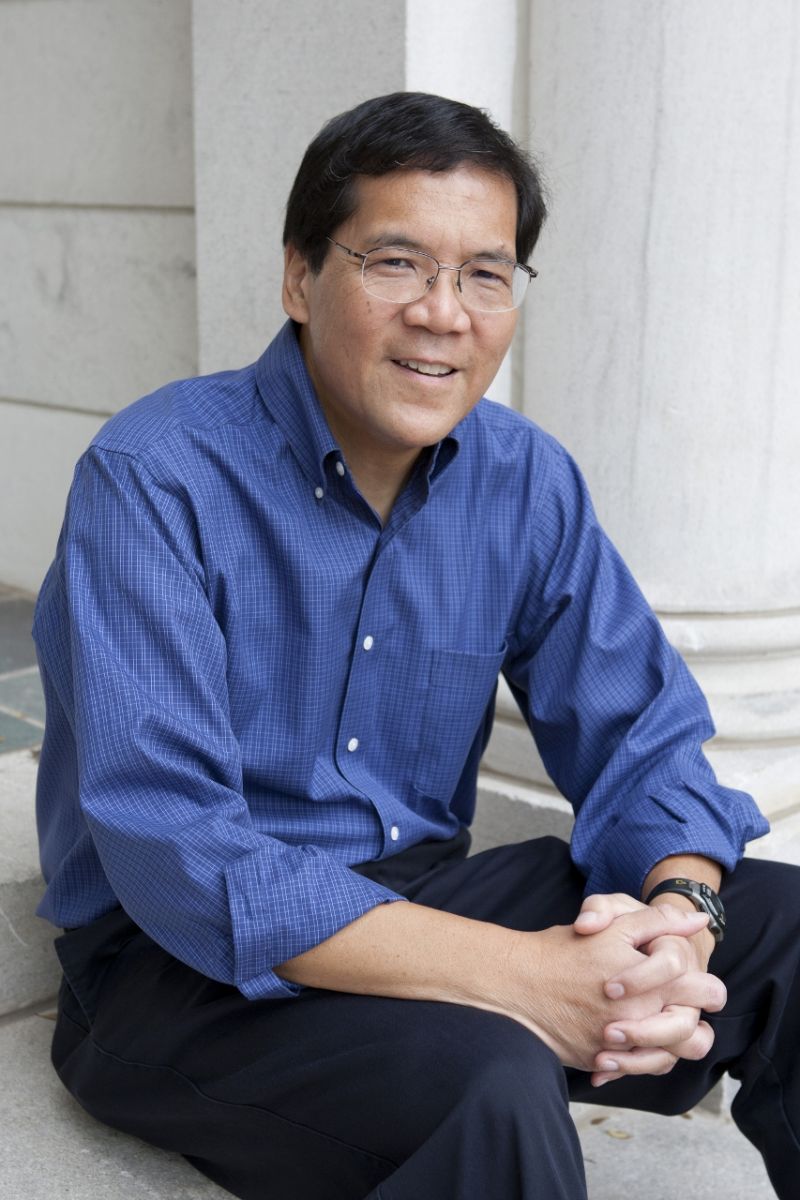 This gives students "insight into a different culture and time and moves them outside the campus atmosphere."
Chew (left) also has been giving talks to professors about these techniques for years, emphasizing the importance of pulling students outside just this one chapter or just this one set of PowerPoint slides.
"When I give presentations to teachers, I emphasize the fact that teaching is a much more complicated process than most anyone realizes," he said. "If teaching is only about presenting information, then anyone can do it. But if teaching is about shaping understanding so students have useful knowledge about the world, then that is incredibly difficult to do. And to me, that is what this award is about."
This summer, Chew made a series of videos for students anywhere to watch and learn about the study myths and effective techniques he talks about in his freshman assemblies at Samford. So far, the videos have gotten more than 27,000 hits.
Shining a Spotlight
All of the winners recognized the importance of an award such as this during an uncertain time in undergraduate education.
Volk said he is accepting the award on behalf of the teachers who are in the trenches, working to make due with less-than-desirable conditions and still facing blame for "not being able to solve all of society's problems that wash up on their classroom shores."
Wetzel echoed that in the community college context. She said community colleges are "more and more becoming the workhorse in the education system, putting out more and more students."
She said the key in that process is the personal interaction between teachers and students — that's what makes or breaks a student's success.
"So many teachers are giving hours beyond what's required," Wetzel said. "I think sometimes people get hung up on the money, which is important because you can't function on a deficit, but then they don't look at the personal interaction between teachers and students. Awards like this bring that back into focus."
You may also be interested in...
Today's News from Inside Higher Ed
Inside Higher Ed's Quick Takes