You have /5 articles left.
Sign up for a free account or log in.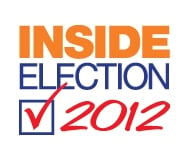 Remember when presidential candidates -- Democrats and Republican alike -- competed for the title of "education president" with ambitious proposals to improve schools and colleges?
The past few days haven't seen any major new proposals. But reports have focused attention on statements by Mitt Romney implying strong support for for-profit higher education (especially an institution led by a major campaign donor), remarks by Vice President Biden suggesting that faculty salaries are a major factor in the current increases in tuition rates, and a campaign ad on behalf of Newt Gingrich implying that one wouldn't want to have a president who speaks French.
Endorsement for Full Sail University
Romney's views on for-profit higher education were the focus of an article Sunday in The New York Times. The article described statements by Romney in New Hampshire, where he suggested that students concerned about the high cost of higher education consider enrolling at for-profit colleges, and in Iowa, where he specifically praised Full Sail University. Also in Iowa, Romney said that for-profit colleges "hold down the cost of education." And in an interview with The Ames Tribune editorial board, Romney said that for-profit higher education would force nonprofit colleges to cut costs, and eliminate "unnecessary" departments.
The Times article noted that when Romney endorsed for-profit higher education and Full Sail, he did not mention that the university's chief executive, Bill Heavener, is co-chair of Romney's Florida fund-raising team. Nor did he mention contributions from the chair of the private equity company that owns Full Sail, or from Todd S. Nelson, chief executive of the Education Management Corp., which is currently facing a suit from the U.S. Justice Department over its recruiting practices.
While Romney praised for-profit higher education as a financially practical alternative to traditional colleges, the Times noted that Full Sail is not inexpensive. The university prides itself on intensive programs in which students could complete bachelor's degrees in as short as five semesters and associate degrees in three. Tuition is quoted for a full degree and is less than that of many private universities but more than that of many public institutions for in-state residents. (Rates for bachelor's programs, for a full degree, range from $56,000 to $80,500.)
While Full Sail plays up the speed of its degree programs as a key part of the university's value, the institution's own completion statistics suggest that -- in the highly publicized computer gaming program -- the vast majority of students don't complete on schedule. Only 18 and 17 percent of students did so for two recent cohorts, although the graduation rate eventually tops 60 percent, and other programs have higher rates.
Full Sail has won praise not only from Romney but from some traditional educators. The University of Florida last month announced new collaboration between the two institutions. But there are also blogs full of criticism from former students who question the quality of the institution. The Romney campaign declined to comment about his statements on Full Sail.
Are Faculty Salaries Responsible for Tuition Increases?
Last week, Vice President Biden made appearances in Pennsylvania and Ohio to talk to high school students and others about the importance of higher education and efforts to make college affordable. While that's an overall theme that college leaders would applaud, his response to a question in Pennsylvania has left faculty leaders angry, and one of his remarks in Ohio caused some confusion.
In Pennsylvania, Biden responded to a question about why college costs keep going up by noting that it was a "puzzle" and that there was "no one thing" responsible. But among the factors he identified were increases in faculty salaries. "Salaries for college professors have escalated significantly," he said. "They should be good, but they have escalated significantly." Further, he explained that there is "a lot of competition for the finest professors. They all want the Nobel laureates." And Biden said that many colleges are spending too much on items that don't relate to student learning. As examples, he cited efforts to improve campus stadiums and the beauty of campuses generally. (The White House has not released a transcript of his talk, but the speech and Q&A may be viewed on YouTube, with this exchange starting around 47 minutes in.)
It is of course true that leading universities continue to pay top dollar for faculty members and to recruit Nobel laureates, but the reality is that most colleges and universities (and the institutions attended by most institutions) haven't been pushing faculty salaries up substantially in recent years. And at most non-elite public campuses, one is more likely to find leaky ceilings than a Gehry building.
Most experts would agree that labor costs (faculty members and all other employees) are a large part of college budgets. But nationally, during the past few years when double-digit price increases at many public institutions have frustrated so many students, parents and politicians, it would be hard to point the finger at escalating faculty salaries. According to national data from the American Association of University Professors, the average salary for continuing faculty members increased by 1.4 percent in 2010-11, just under the rate of inflation. The figure the year before was a 1.2 percent increase, well below inflation. And these figures are for full-time faculty members, and so don't reflect the increased reliance of colleges in recent years on adjuncts, who are typically paid much less than others, and who frequently lack benefits.
At the end of his answer, Biden said that he hoped states would soon spend more on higher education, and most college faculty members (and plenty of economic experts) would say that there is a far more direct relationship between tuition increases of the last few years at public institutions and state appropriations cuts than there is to recent raises for professors.
But faculty members who were watching the Biden remarks were not pleased to see their salaries blamed for increases in college costs. The blog of a faculty union in the state -- the Association of Pennsylvania State College and University Faculties -- said that "we have to disagree with Vice President Biden's analysis. For a starting faculty member in the Pennsylvania State System of Higher Education, the salary is a little less than $45,000 a year. Factoring in inflation, this is actually much less than what his son was offered in the early '90s."
The blog post continued: "We'd humbly suggest that higher education policymakers look instead at the growth in administrative positions and salaries over the past two decades. We are glad the Obama administration is raising the issue of higher education by sending Vice President Biden out to talk with students and parents about it. We'd love if they'd talk with faculty members, too. We have a lot to contribute to the conversation."
In his Ohio speech on college costs, meanwhile, Biden was talking about Ohio colleges, and referenced an average debt burden of $65,000 for graduates of Wesleyan University. Because of the Ohio reference, many assumed he was talking about Ohio Wesleyan University. But Ohio Wesleyan's average debt burden is actually just under $31,000 -- which that university has since pointed out. The Columbus Dispatch reported that a Biden spokesman clarified that the vice president was talking about Wesleyan University in Connecticut, not Ohio Wesleyan.
There's still a problem, however. A spokesman for Wesleyan University (in Connecticut) told Inside Higher Ed that the vice president was incorrect about that institution as well. In 2010-11, the average student debt upon graduation was $29,227 at Wesleyan. And under new aid policies that limit borrowing while continuing to meet full demonstrated financial need, debt for those graduating this spring and in subsequent years should not exceed $19,000.
Gingrich vs. French Fluency
Romney may get some defense from foreign language professors over a new charge being leveled against him.
A new ad on behalf of Newt Gingrich, after accusing Romney of being a moderate, of supporting government mandated health care and more, raises a new scandalous charge: Romney speaks French. There is even a clip (toward end of the ad) to verify the charge.
Rosemary G. Feal, executive director of the Modern Language Association, was not impressed with the ad. Via e-mail she said: "That Mitt Romney speaks French is probably great news for the million and a half U.S. residents whose first language is French, and it might also influence others who value knowing more than one language. Campaign strategic message fail!"