You have /5 articles left.
Sign up for a free account or log in.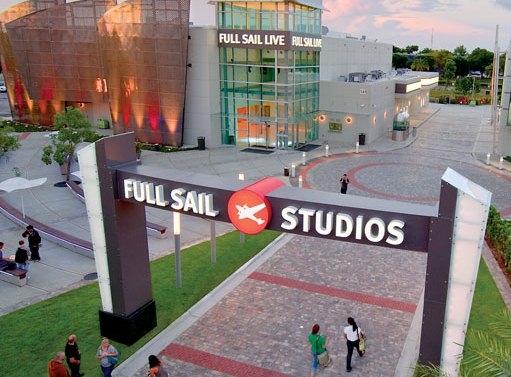 Mitt Romney has reinvigorated the national debate over for-profit colleges. The New York Times reported on his recent praise for the sector as a cost-effective option, in particular the relatively obscure Full Sail University, and critics quickly pounced on Romney's comments.
The Times article, which had home-page billing, contrasted the "sharp divide" between the Republican presidential front-runner's take on for-profits with that of the Obama Administration, which has pursued tighter regulation of the industry. It also described two Romney campaign boosters who have ties to the university.
But the bigger issue for higher education is whether Romney is right about for-profits like Full Sail, a privately held, Florida-based institution with offerings in film, game design, music production and related disciplines, most of which are bachelor's degree programs.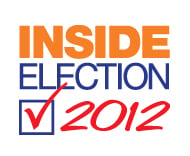 Romney, the former Massachusetts governor and financier, told The Ames Tribune last month (comments begin at 12:00 mark here) that, unlike President Obama, he thinks for-profits will bring innovation and healthy competition to higher education. He said students may look at the University of Phoenix and other for-profits and say: "That's not a bad deal. I'm not willing to come out of college with $100,000 in debt."
He also mentioned a recent visit to Full Sail, praising the university's yearlong schedule, monthly class starts for new students and around-the-clock use of studio space. "They hold down the cost of their education by recognizing that they're competing."
Romney did hedge after being pressed on the cost and value of degrees from for-profits. "I'm not going to vouch for any particular university as being superior to another," he said.
The Times article challenged Romney's praise of Full Sail, describing the low "on-time" graduation rate of one degree program and the university's apparently high tuition and student debt levels. But a closer look at the numbers reveals that graduation rates are not a major problem at Full Sail: the overall graduation rate is a fairly high 78 percent, according to federal data.
Cost is an issue for Full Sail students, however. While the university's tuition is more affordable than that of at least some competitors among four-year institutions (community colleges are much cheaper), Full Sail doles out little financial aid.
Only 10 percent of full-time, first-time undergraduates at Full Sail receive any institutional grants or scholarships, and those who do receive $2,620 on average, according to federal data. As a result, students are on the hook for almost all tuition charges, which run as high as $48,300 per year.
University officials said Full Sail distributes scholarship money that is not captured in those figures, such as grants to continuing students and across multiple semesters. They also said that annual tuition amounts at Full Sail don't compare easily with those charged by traditional colleges, because bachelor's degree programs at the university are typically compressed into five semesters over 20 months, rather than the more standard four years. And in many cases students can take an identical program on a 36-month schedule for the same cost, university officials said, which decreases the annual tuition amount.
Full Sail's accreditation status can pose problems for students. The Accrediting Commission of Career Schools and Colleges, a national accreditor, recognizes Full Sail. But it is not recognized by a regional accreditor or by the National Association of Schools of Art and Design. As a result, most traditional colleges would not honor credits earned by transferring Full Sail students or those who attempt to continue their studies after earning an associate degree from the university.
Debt and Value
Opinions vary on whether a Full Sail degree is a good investment. A blog devoted to the university blasts its allegedly low academic quality and high costs. Full Sail, however, proudly trumpets the accomplishments of its graduates, some of whom have made it big in the film, game design and music industries. The university holds a "Hall of Fame" induction for notable alumni each year, complete with a red carpet walk.
Several publications have taken note of Full Sail's success in the music business, including Time magazine and The Source, a hip-hop publication.
"Unlike traditional four-year colleges, Full Sail offers accelerated one-year associates degree programs that put potential audio engineers into simulated situations they'll encounter in actual music studios," The Source wrote, under the headline "Why You Should Consider Full Sail University."
Full Sail students may aspire to be like Marc Fishman, a recording arts alumnus who has worked as a sound mix engineer on major motion pictures and won an Emmy for his work on HBO's "John Adams" series. But odds are they'll take on plenty of debt before they get to Hollywood.
The university's 20-month bachelor's program in recording arts costs $78,000, while an associates in recording engineering is $39,000. And about 88 percent of Full Sail's film students graduate with debt, carrying an average of $61,000 in loans, $43,000 of which is owed to private lenders, according to university disclosures.
Students at Full Sail need not look far for cheaper options. The university's main campus is in Winter Park, outside of Orlando, which is also home to Valencia College and the University of Central Florida. Both public institutions have comparable degree programs that are more affordable than Full Sail's.
For example, total tuition for Valencia's associate degree in sound and music technology is $6,400 – less than one-fifth its equivalent at Full Sail. The community college offers an associate in film production technology for the same tuition. Total estimated costs for those degrees, including fees and books, are about $8,000.
A Full Sail spokeswoman said the university's academic strength and alumni success stories should be factored when weighing it against more affordable public institutions.
"At face value, there are less expensive community college and in-state university options across the country. However, this does not factor in taxpayers' support of the many additional costs that student tuition does not cover," she said via email. "We believe Full Sail's tuition is priced according to the quality of the experience provided."
Reported employment numbers are fairly high for Full Sail alumni -- film graduates have an 80 percent job placement rate, for example. But Valencia's numbers aren't bad, either. Most entertainment-related programs at the college have placement rates of above 70 percent, with a high of 93 percent for graphics technology, and a low of 56 percent for film production.
Robert McCaffrey, director of Valencia's digital media technology program, said Full Sail is a competitor in some degree offerings. The entertainment world is entrepreneurial and competitive, he tells potential students, and many entry-level jobs don't pay well. Student debt is a challenge for graduates who will need to live cheap while hustling to make it in the business.
"The less you have the better," said McCaffrey.
Sticker Shock
Full Sail locks in its tuition rate for the duration that students are expected to spend in a program, including leaves of absence of up to a year, a perk traditional colleges rarely offer. And listed tuition prices include all fees, except for a computing charge of about $3,000.
On the university's website, it compares the $83,415 cost of its 20-month bachelor's degree in film with the $169,000 tuition price tag for a bachelor's in film and cinematography from the University of Southern California.
However, USC heavily discounts its tuition. The average institutional grant aid received by 53 percent of full-time undergraduates is $22,000, according to statistics from the Department of Education. So for USC students who aren't paying full freight, Full Sail might not look like such a good deal. And that doesn't factor in the value of a degree from USC's highly rated film program or the educational benefits of studying at a university with broad academic offerings.
For-profits generally offer far less scholarship aid than their peers among nonprofits. Advocates for the industry say for-profits' lack of discounting is a more honest way of advertising price than the high tuition, high aid model of many private colleges.
But sticker price comparisons like the ones on Full Sail's website can be misleading, said Bill Barrett, executive director of the Association of Independent Colleges of Art and Design, who calls that sort of marketing "game-playing on price."
Full Sail isn't one of the association's 41 members. That's because the group does not admit for-profits. The for-profit School of Visual Arts is a member, but it joined before the association's ban on the sector. The group also requires regional accreditation for membership.
Art colleges typically have high tuition and can't afford to discount as much as most private colleges. The reason, Barrett said, is that it's expensive to run the programs. Studios and high-tech arts facilities aren't cheap. Students also require lots of interaction with instructors in quality arts programs.
Even so, the association's members offer an average of $10,000 in scholarship money to students who receive institutional aid, and members have an approximate discount rate of 25 percent. As a result, Barrett said for-profits aren't much cheaper than nonprofit art colleges.
"They're really charging the same amount everybody else is," he said.
In the Limelight
Romney's singling out of Full Sail was surprising, given that the privately held university is quite small compared to the large, publicly-traded players among for-profits.
Full Sail enrolls 15,000 students in 37 degree programs, mostly bachelor's degrees. About half of the programs are online offerings. By comparison, the Art Institutes, which are owned by Education Management Corporation, enroll about 80,000 students at 50 campuses.
Observers say for-profit art and design colleges have become more popular choices for students over the last decade. The for-profit model seems to thrive in part because it can generate capital and economies of scale for expensive facilities. For example, Savannah College of Art and Design, a nonprofit that competes with Full Sail in programs like game design, created a for-profit subsidiary in 2003 to run the college's administrative operations.
Advertising is also a big part of for-profits' success. Full Sail has a strong Internet ad presence. But its advertising budget is surely dwarfed by EDMC's, which spent 22 percent of its net revenue of $2.9 billion on marketing and admissions last year – about $640 million.
Barrett said Full Sail and other for-profits spend "far, far more money than any of our schools can afford" on advertising. Some critics also allege that for-profit art schools benefit from having comparatively lax admissions standards.
Full Sail's co-chairman is Bill Heavener, who has given money to Romney's presidential campaign and a related "Super PAC," according to the Times. In addition, C. Kevin Landry, chairman of TA Associates, a private equity fund that has a minority ownership stake in Full Sail, is a donor to the Romney campaign. The newspaper also noted that Romney did not mention his campaign's financial links to the two men when he praised Full Sail.
While Heavener may have played a role in getting Romney to pay attention to Full Sail, the candidate's comments in Iowa came as the university was making a move toward the mainstream in higher education. The University of Florida and Full Sail in December announced a new partnership that will help students transfer between the institutions, and to encourage the co-promotion of degree and certificate programs.
For-profits sometimes partner with traditional institutions, but collaboration with a flagship public is rare.
"UF and Full Sail each have fields in which they excel. Why not make it easier for students to have the best of both worlds?" said J. Bernard Machen, Florida's president, in a written statement.
The project will have an initial focus on sports, business, game development, animation and other programs. But finalizing the partnership will take time, in part because of Full Sail's lack of regional accreditation.Did UF Faculty sign off on this? United Faculty of Florida is statewide union and has not been big fan of for-profits... -sj***Not sure. But it's still preliminary. Board voted to approve plan, details still emerging. Will dig around a bit - PF
Pending hurdles include: "Ensuring that each institution's admissions process and standards are met by students admitted to its degree programs, and each institution's degree and accreditation requirements are met for degrees earned with courses taken at both institutions," according to a news release.
Full Sail's newfound national attention could also cause complications. In the wake of the Times story, The Gainesville Sun reported that Heavener is a more generous friend to the University of Florida than to Romney, having donated $7 million to the university in 2007 for a renovation to a football facility, which is now dubbed the James W. "Bill" Heavener Football Complex.