You have /5 articles left.
Sign up for a free account or log in.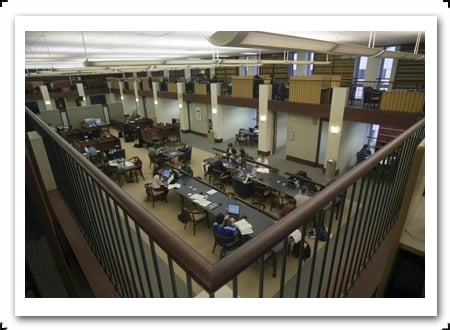 Frank Wu doesn't mince words.
"The critics of legal education are right," said Wu, the chancellor and dean of the University of California Hastings College of the Law. "There are too many law schools and there are too many law students and we need to do something about that."
So he is. Starting this fall, Hastings will admit 20 percent fewer students than in years past, a decision that required the college to eliminate several staff positions. No faculty members lost their jobs.
It's not that no one wants to go to Hastings -- the freestanding law college in San Francisco rejects three-quarters of its applicants. And Hastings is arguably the most prestigious law school to announce such a plan, joining a trio of law colleges that rolled out reductions last year. Nationally, far fewer students are taking admissions tests and applying to law schools (applications were down about 15 percent last year countrywide and down 7 percent at Hastings). That trend is projected to continue for the foreseeable future, while those who do attend often graduate with plenty of debt but few job opportunities.
The remedy, Wu believes, is to "reboot the system." The shift comes at a time when law schools are confronting an upending of their business model and a public relations disaster.
Legal education was once seen as a three-year training program for cushy jobs and a lifetime guarantee of six-figure salaries. Now law firms are downsizing, newspapers are questioning the value of a J.D. and in some cases frustrated alumni are saying they were misled about their career prospects and suing their alma maters.
In some ways, Wu believes legal education follows an outdated model that wasn't ever that great to begin with. Instead of its longtime role as a "refuge for the bright liberal arts student who didn't know what he or she wanted to do," law schools should have a targeted focus designed to prepare future lawyers for the realities of the job market. Hastings has programs to prepare lawyers with expertise in health sciences and engineering among its more traditional offerings. There's demand for specialized perspectives, he said.
Given the depressed state of law school applications, few seem eager to criticize Hastings' decision. But while some believe more law schools should and will follow suit with similar student body reductions, there are questions about how replicable Wu's model is.
While Hastings is affiliated with the University of California System, the law school neither gives money to nor receives it from the system. That grants it more autonomy than most other law schools, which are attached to universities and often counted on as moneymaking entities for budget-strapped institutions.
Jim Chen, dean of the University of Louisville's law school, can empathize with Wu's dilemma. Demand from both prospective students and employers is decreasing, and it makes sense that Hastings is trying to adjust to the market. But Chen is skeptical that other law colleges will be rushing to – or even allowed to -- intentionally reduce their revenues.
"I'm totally understanding of what Hastings is trying to accomplish and I'm very sympathetic to the idea that you don't want to admit more people into a declining [job] market," Chen said. "How you manage to do that without the revenue is going to pose a very formidable challenge for most American law schools."
But Paul Caron, a visiting law professor at Pepperdine University and a legal blogger who has criticized law schools for failing to make changes as the job market eroded, believes this is the way of the future. While few law schools are trumpeting plans to cut enrollment, Caron expects such practices to become widespread over the next several years. The alternative, he said, is to accept students with lower qualifications and even worse job outlooks.
Kyle McEntee, executive director of Law School Transparency, a policy organization working to reduce the cost of legal education, lauded Hastings' decision and suggested more schools will be doing the same in coming years. Those reductions will be either by choice, McEntee said, or by default as fewer students enroll. Susan Westerberg Prager, director of the Association of American Law Schools, did not respond to a message seeking comment.
As Hastings' situation shows, such plans come with pain. In preparation for the first reduced class this fall, the college eliminated 20 staff positions – running the gamut from mail clerks to program coordinators. Other staffers opted for severance packages, and 11 full-time staff jobs were shifted from full time to part time. Ninety percent of the payroll remains.
But despite that sacrifice, Wu said Hastings is doing the right thing. By keeping class size constant while job opportunities and application numbers fall, the college would be doing a disservice to itself and its applicants.
If all goes according to plan, Hastings' job placement metrics will increase, which could lead to a boost in national rankings. Perhaps just as important, Wu said underqualified students will be discouraged from pursuing a law degree when they might struggle to graduate, pass the bar exam or find a job.
Other law schools, he said, would be smart to follow suit to the extent their situation allows.
"Law schools can't behave as if we live in this universe where we don't respond to the same market," Wu said. "Every law school is facing this. There's no law school that's in a market unto itself.
"Every law school is either going to [not] fill your class and you have a huge budget shortfall, or you fill your class with people who to be honestly shouldn't be in law school. And you're not helping them."