You have /5 articles left.
Sign up for a free account or log in.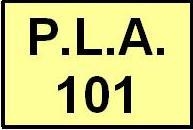 The Internet takes college courses out of the classroom. But prior learning assessment takes college outside of college.
The practice of granting college credit for learning and knowledge gained outside the traditional academic setting goes back decades, with roots in the G.I. Bill and World War II veterans who earned credits for military training.
But prior learning assessment mostly occurs behind the scenes, partially because colleges avoid loudly advertising that they believe college-level learning can occur before a student ever interacts with faculty members.
That low profile is ending, however, as prior learning is poised to break into the mainstream in a big way. The national college completion push and the expanding adult student market are driving the growth. And ramping up to meet this demand are two of the field's early adopters -- the Council for Adult and Experiential Learning and the American Council of Education -- which may soon be even bigger players in determining what counts for college credit.
Prior Learning's Moment?
Today and tomorrow, Inside Higher Ed examines the growing role of
prior learning assessment in higher
education.
Today: A confluence of events, including the push for college completion, create momentum for prior learning assessment.
Tomorrow: An accord between the
world's largest employer and a large
for-profit university is a major
proving ground for prior learning.
Some observers predict the two groups will soon occupy powerful new niches in higher education, wielding accreditor-like status as national arbiters on prior and experiential learning.
However, prior learning assessment still makes people nervous. When done right, the process is a far cry from taking money to offer credit for "life experience." But that notion persists. And perhaps more fairly, some in higher education worry that the "completion agenda" is putting pressure on colleges to lower the bar for a degree or credential, including through prior learning.
ACE, the national umbrella group for colleges and universities, brought in a big name to assuage those concerns. Gretchen M. Bataille, the former president of the University of North Texas and senior vice president of the University of North Carolina System, oversees the association's prior learning work as the head of its Center for Lifelong Learning.
The association has decades of experience on prior learning assessment, as well as a large network of faculty credit evaluators and, perhaps most importantly, clout with its 1,600 college and university members.
"Who better than ACE to map out an adult learning agenda?" says Bataille.
Observers say prior learning's impact on higher education could be enormous. Its potential could even rival that of online learning, by continuing to open student access beyond the campus, although the practice gets far less attention than splashy ventures like Sal Khan's massively open online courses (MOOCs).
"Prior learning is the next phase," says Ed Klonoski, president of Charter Oak State College, an online, public institution in Connecticut that conducts prior learning assessments. "It's the next disruption."
'Shallow Measure'?
Loosely defined, there are four primary methods of assessing learning outside the classroom: through student portfolios; ACE credit recommendations based on corporate or military training programs; reviews conducted by individual colleges; and exams used to verify "learning achievements." Those exams include the College Level Examination Program (CLEP), Excelsior College Exams and the DANTES Subject Standardized Tests.
"We as the whole higher education enterprise need to be discriminating. But we need to be open-minded about there being other ways to teach."
--Gretchen M. Bataille
Elements of prior learning assessment are also prominent in several emerging models in higher education, including the competency-based Western Governors University -- a darling of education reformers -- and in some open course upstarts, like the for-profit Capella Education Co.'s new offerings through Sophia, a subsidiary in which students can take a mish-mash of crowdsourced courses. This summer Capella plans to launch a souped-up version where students can work toward assessments that, if passed, yield Capella University credits.
ACE's focus is credit recommendations, made by teams of faculty advisers, for college and corporate training programs. The association has also reviewed military training and experience since 1945.
Pamela Tate, CAEL's president and CEO, says her group plays a complementary role to ACE through its relatively new portfolio assessment service, LearningCounts.org, and with consulting work it performs for individual colleges and companies.
With the portfolio approach, students can pay $500 to take a three-credit course on portfolio preparation and experiential learning theory. The fee for a one-to six-credit portfolio review by a CAEL-affiliated faculty assessor in a given discipline is $250. In July, however, the council plans to introduce an inexpensive (less than $150) noncredit version of the portfolio course, while increasing the number of credits for each review to 12.
Perhaps most importantly for students, Learning Counts has signed up scores of participating colleges that have agreed to send students through the process and then accept the credit recommendations that emerge.
CAEL is also adding a new side to its offerings this summer, Tate says, with a fee-based "seal of approval" for institution-based prior learning assessments that are deemed to meet CAEL's standards.
Not everyone in higher education is ready to shower prior learning with roses. The practice remains controversial in many circles, particularly at more selective colleges that are unwilling to accept credits for experiential learning, sometimes even when ACE (the association to which virtually all of them belong) makes those credit recommendations. More than half of colleges accept some form of prior learning credit, however.
Prior learning assessment is a "shallow measure," says Johann Neem, an associate professor of history at Western Washington University who has written critically of prior learning. By conflating an education with certification, prior learning fails to take stock of the sophisticated thinking and original ideas that come from real college-level learning, he says.
"Can they evaluate the kind of experiences and work that goes into a senior thesis, a lab experiment or an artistic performance?" Neem says in an e-mail. "There is a lot of pressure to find ways to make college fast and cheap, and that's why we are under pressure to award credit for prior learning."
Molly Corbett Broad, ACE's president, acknowledges that the academy has plenty of skepticism about prior learning. That's understandable, given that the practice requires an acceptance that colleges are not the sole place where college-level learning occurs.
Also not helping, as Broad says, is prior learning assessment's unsavory past, where some colleges would grant credits to incoming adult students after encouraging them to leaf through course listings and pick out courses they felt they had covered through work and life experience.
"It's not a uniformly accepted history," Broad says.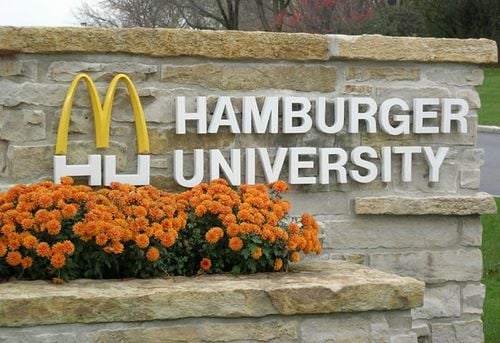 But the inertia around prior learning has largely given way. Broad can remember when many major universities wouldn't accept transfer students from community colleges. That resistance melted, and so will skepticism about prior learning, she says.
Holly Zanville shares that optimism and believes prior learning assessment will play an increasingly crucial role in college completion. But Zanville, a program director at the Lumina Foundation, says more work needs to be done to standardize and build acceptance for prior learning.
"This is an area we need to help smooth out," she says.
Hamburger U.
About 600 corporations, professional associations, labor unions and government agencies have used ACE's credit evaluation service, ranging from Starbucks and Jiffy Lube to the Federal Aviation Administration Academy and the National Security Agency.
The association renews those evaluations every three years for a fee of around $25,000 for a few courses. Officials at the association say they have scrambled to keep up with recent demand.
The process might be jarring to some traditionalists in higher education. Take McDonald's Hamburger University, for example. Founded in 1961, the program trains 5,000 employees a year. And for 40 years ACE has reviewed those training programs and recommended that some be worth college credit.
We're not talking about chump change, either: a restaurant manager's training yields an average recommendation of 23 credits -- more than a third of those required for some associate degree programs, like a degree in applied science in retail management. For example, the recommendation for "business management" is a three-credit course equivalency, while "delivery skills for presentations" is worth one credit.
Many community colleges recognize those credits, Bataille says, as do about 15 McDonald's college partners. The list includes some big names, like the University of Phoenix and online branches of the Penn State and Drexel Universities.
Bataille says that structural designers at McDonald's have built high-quality training programs. Encouraging college credits for some of the learning in those programs is a "win win" for the company and colleges. Prior learning also boosts overall college-going rates and retention, she says.
"We as the whole higher education enterprise need to be discriminating," says Bataille. "But we need to be open-minded about there being other ways to teach."
Colleges themselves are also increasingly getting into the game by developing prior learning assessment programs of their own, sometimes with the help of the two national groups.
The University of Phoenix and Kaplan University both have extensive prior learning structures in place. Many community colleges are increasing their capacities. And Thomas Edison State College, a public institution based in New Jersey, and Excelsior College are two nonprofit prior-learning-assessment pioneers.
"The challenge is they all do it differently," says David Moldoff, an expert on prior learning, who is founder and CEO of AcademyOne, a company that works on academic credit transfer and degree portability. "The industry still is going to be very fragmented."
National Standards, Local Expertise
Gainesville State College, a two-year institution located in Georgia, awarded its first prior learning credits last fall.
Administrators faced some faculty suspicion about the process, says Chaudron Gille, Gainesville State's associate vice president for academic affairs. As a result, the college leaned on ACE's guidelines to build its credit equivalencies.
"It's very helpful in the initial steps," Gille says. "I can point to standards that are nationally recognized."
However, the ACE recommendations are not the "final word," she says. They help the college form a rough assessment of which job skills and training correspond to ACE course descriptions that match up with offerings at Gainesville State.
The college doesn't pay ACE for the use of those guidelines, which Gille says save a tremendous amount of time for faculty members and administrators. After a student's experience has been assessed, the department or program chair makes the final determination of credit based on whether the student has met learning objectives.
Some of the most common credits Gainesville State has issued so far are in its human services delivery and administration program, which is one of several bachelor degrees the college offers. Demand is high in that degree track, Gille says, which leads to jobs in social work, government agencies and nonprofit groups.
The next step at Gainesville State may be to begin assessing portfolios, which students create to describe their individual work experience and knowledge. Portfolio review can be a squishier process than standardized job training course equivalencies with an ACE stamp on it.
"That's where you get more resistance," Gille says.
The college is currently exploring that option, as a few faculty members are enrolled in a DePaul University prior learning assessment certificate program, which is jointly offered by CAEL. Gainesville State plans to eventually create an introductory-level course for students to teach them how to create portfolios, a similar approach to what CAEL offers through its Learning Counts program.
Kaplan, through its subsidiary, KNEXT, bills itself as a competitor to Learning Counts. With the service, which was formally launched last year, students pay a flat fee of $999 to spend 6-12 weeks developing a portfolio that can yield recommendations of up to 15 credits. So far KNEXT has signed up three institutional partners, including Kaplan University.
"We do not award credit for experience," says Brian Ouellette, KNEXT's vice president and general manager. "We award credit for college-level learning."
Prior Learning and the Completion Agenda
The national college completion push is a big factor in the growth in prior learning assessment. One in five Americans of working age has some college credits but no degree, according to Lumina. For these 40 million or so nontraditional students, a few more credits can be a powerful motivator to earn a degree more quickly and cheaply. And research by CAEL has found that adult students with prior learning credits have higher graduation rates than do those without them.
"No one ever took an interest in this until this whole completion agenda took hold," says Tate.
Also helping spur a broader acceptance of experiential credit is the recession's wake, which has driven students back to college to be trained for second or third careers.
"The market for adult education is expanding, and expanding rapidly," Broad said. "This is going to be our workforce."
Lawmakers have taken notice, and are pushing prior learning in several states. For example, Colorado Gov. John Hickenlooper in March signed a bill that requires public institutions to adopt policies for honoring credits for prior learning and professional experience by next year.
The Obama administration is on board, and included prior learning assessment as a requirement for community colleges that qualify for a pot of $2 billion in grant money from the Department of Labor.
Still, to get over the hump and become a widely accepted part of a college degree, prior learning assessment has to avoid being viewed as simply taking cash for credits. And its link to the completion agenda also feeds skepticism that pressure to graduate more students may lower the bar for what people, particularly faculty members, feel are legitimate credentials.
Sleazy prior learning practices still exist, says Melanie Booth, dean of learning and assessment at Marylhurst University.
"There are some PLA programs out there that look like credit laundering," she says. For it to hold water, "you've got to translate your experience to academic knowledge."
Some colleges see prior learning assessment mostly as a way to drive enrollment, observers say. And with the spotlight increasingly shining on prior learning, high-profile missteps could get more attention and undermine the practice in the public mind.
"People are going to jump on any abuse and make it look like the norm instead of an exception," says Amy Laitinen, a senior policy analyst at Education Sector and a former official at the Department of Education.
That's why some new approaches, like the partnership between Walmart and the American Public University System, make even supporters of prior learning nervous.
The for-profit American Public University and the retail giant have developed what university officials describe as a labor-intensive transfer credit review process to evaluate experiential learning for 100 classifications of jobs at Walmart. They also used a third-party evaluator, a college president they declined to name (citing confidentiality agreements), to review the process.
But the partnership does not call in the services of CAEL or of ACE. Neither does Capella in its Sophia venture.
"If it was a bad experiment and it was not done well," Tate says of emerging approaches, "it could do a lot of damage to prior learning generally."
Community colleges also typically trumpet that they follow CAEL guidelines in setting up their own prior learning assessments. But Tate says that assertion is sometimes nothing more than window dressing for a sloppy, inadequate process. (She declines to name specific colleges that allegedly fall short.)
"It just does not look good for it to be a one-college, one-company arrangement that nobody ever verifies," Tate says.
Of course, CAEL and ACE charge a fee to grant their approval to an institution's prior learning assessment practices. So some self-interest is at play in their push for quality assurance.
Klonoski says the two groups are clearly the industry standard setters. But they're not accredited institutions like his university.
"We also do the same thing they do, but we're a little cheaper," he says, and "we can transcript those credits."
Trust, however, is huge when it comes to granting college credit for knowledge gained in an office or on a military base. Students want to know that those credits have weight behind them, and are likely to transfer to other institutions. And that gives a respected national group a leg up on the potential prior learning gold rush.