You have /5 articles left.
Sign up for a free account or log in.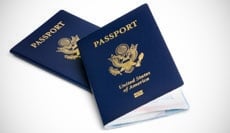 HOUSTON – What does it take to go from 50 percent study abroad participation to 100 percent (or nearly that)? On Friday, the final day of the NAFSA: Association of International Educators conference, study abroad professionals from the University of Minnesota's Carlson School of Management discussed the challenges they faced in making study abroad mandatory for their undergraduate business majors. Their bottom line was this:  Keep the requirement broad, be flexible, work closely with faculty and the relevant administrative units on campus -- including the offices of admissions and financial aid -- and advise early and often.

Anne M. D'Angelo, assistant dean of global initiatives for the Carlson Global Institute, described the "international experience" requirement as a result of a "perfect storm": a new dean arrived and ordered a curricular review, which identified international programs as a particular strength. More than 50 percent of students were already studying abroad, and a large number of professors had experience in international education, having taught overseas in Carlson's global executive M.B.A. program.  Faculty at the Carlson School voted to require an international experience for all undergraduates in 2007; the policy went into effect in 2008, making the class that graduated in May the first to be affected. (Carlson also requires its M.B.A students to study abroad, but in their presentation on Friday speakers focused on implementing the undergraduate requirement.)

The Carlson School defines "international experience" broadly – as a credit-bearing, university-level experience outside the United States. "We've tried to keep it as broad as possible by design, to meet a wide variety of student backgrounds and financial circumstances," said Kirsten Alexejun, a program director in the Carlson Global Institute. The experience can be as short as two weeks or as long as an academic year. Students can study business, or not. They can participate in a faculty-led program, or a semester- or yearlong exchange, or they can design an independent program. "The most important thing is that we come in with the perspective that almost every student can study abroad, one way or another, and we approach our advising and communications with students with that mindset," Alexejun said.

In the entering class of 2008, the majority of students (65 percent) satisfied the requirement by studying abroad on programs run by the University of Minnesota's Learning Abroad Center or the Carlson School, specifically. Small percentages of students studied abroad on programs that are not affiliated with the university (3 percent), on joint programs (4 percent), or on programs of their own design (2 percent). Students who pursue the independent study option plan their program in collaboration with advisers in Carlson's Global Institute.

Carlson does not require its international students to go abroad  – although some of them choose to – and another 8 percent of the entering class of 2008 fulfilled the requirement by virtue of being in Minnesota on an F1 visa. Another 18 percent took an international business class on campus, an option offered as a stopgap as the school phased in the requirement. "In fall 2008, right when we were getting ready to roll this out, the economy crashed," explained Jan O'Brien, director of student services for the Carlson School. "We got a little bit nervous, particularly for our transfer students. So as an interim step we decided to temporarily give students the opportunity to meet this requirement by taking this course on campus instead of going abroad. Our freshman students had four years to work out a plan, but our transfer students only had two." The on-campus alternative option has since been eliminated:  students who graduated in December 2011 were the last to have the option of meeting the international experience requirement without going abroad.

Of those students in the entering class of 2008 who did go abroad, the most popular destinations were Italy, Argentina, Australia, Brazil, and China, for short-term, faculty-led programs, and Britain, Spain, Italy, Austria, and Australia, for long-term programs. The majority of students – 213 – participated in a short-term experience, 42 studied abroad for a summer, and 150 for a semester. Only five students studied abroad for a full year.

An audience member inquired about the duration of the short-term experiences – typically two to three weeks in length – commenting that two weeks seemed to be a very short period of time. The conventional wisdom in the study abroad field is that longer is generally better but shorter is better than nothing. The Carlson School's own short-term programs typically involve seven weeks of pre-departure coursework on campus and two weeks in-country in January or May; students earn up to four credits for the entire course.

"We really saw that there is a segment of the population that needs a short experience," Alexejun said. "I think all of us in the room would love to send every student abroad for a semester or a year, but it was about making the requirement happen, and recognizing the reality of the students' lives."

Speakers described a need for the study abroad office to work closely with other administrative units on campus – including the admissions office, the career center, the financial aid office, and the undergraduate advising office -- to ensure that they all understand the requirement and can advise students accordingly. The panelists said it's proven particularly challenging for many athletes to meet the requirement, and they suggested reaching out to coaches and the athletic advising office.

"It's important that all offices are involved in this, including at the recruitment period, so when we're meeting with prospective high school students and their parents we never forget to mention that this is part of our curriculum and part of our requirements," said O'Brien. "We want them to be very well aware that if they choose to come to one of our programs this is an expectation, and we want them to embrace it and be excited about it before they come."

O'Brien also discussed efforts to alleviate some of the academic barriers to studying abroad. Carlson has developed sample plans of study that integrate study abroad into every major, and O'Brien said her office has worked with faculty to help ensure that core courses for majors are offered regularly. "It's really important if it's a required course that it's not offered in just the fall or just the spring," she said.

Overall, of the entering class of 2008, 96 percent of then-freshmen and 99 percent of transfer students have completed the requirement (others have yet to graduate). There have been just two students who absolutely could not go abroad, in both cases due to medical reasons. Alexejun said they have worked on a case-by-case basis to find alternative ways for those students to satisfy the requirement closer to home (by taking a class on immigrants in Minnesota, for example). Obviously, Alexejun said, the school won't send a student abroad against the advice of his or her doctor – "we have to have some common sense about it" -- but again, she stressed, what's important is that the presumption has changed. "We think it's important to approach all students as if they are going abroad."