You have /5 articles left.
Sign up for a free account or log in.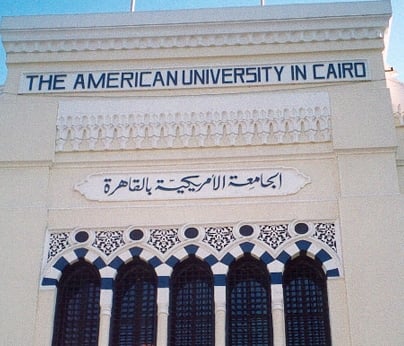 Many Egyptians hope that Islamist Mohamed Morsi's victory over a former military general in Sunday's presidential election will bring big changes to the country.
But administrators of several American higher education programs operating in Egypt said they don't foresee these changes affecting them -- at least not right away.
Jerry Bookin-Weiner, director of education abroad for AMIDEAST, an American nonprofit organization that operates international education and development activities throughout the Middle East and North Africa, including in Egypt, said he doesn't expect the government to make any immediate policy changes that would affect how educational programs such as these operate or the in-country universities with which they affiliate.
He added that the Egyptian government has more pressing items on its agenda, such as righting the economy that has struggled since the revolution began in January 2011.
He said the new leadership will probably lead to greater stability and economic growth -- two things that he said will lead to increased interest in AMIDEAST programs -- and not a less tolerant view of Americans, especially women, studying in Egypt. Bookin-Weiner noted that the election, though celebrated as a step toward democracy, was not indicative of across-the-board political beliefs, and some voters, especially in Cairo, don't agree with some of the conservative Islamist beliefs on which Morsi was elected.

AMIDEAST began offering its Egypt study abroad programs in 2009. In January 2011, when the revolution began, the organization evacuated 21 students who were studying through its programs, which take place in Cairo. No programs took place last summer or fall.
This spring, 14 students participated in the reinstated study abroad program, and this summer, six students are studying through AMIDEAST in Cairo. Although program leaders told them to stay in their apartments on Sunday because of uncertainty about what the immediate aftermath of the election would be, the students have not expressed any concern about remaining in Egypt for the rest of the program, Bookin-Weiner said.
Bruce Lohof, executive director of the Binational Fulbright Commission in Egypt, said the quality and quantity of Egyptian and American applicants to the exchange program have remained high throughout the last year and a half of revolts, and he thinks they will remain that way. He said he doesn't perceive any additional public safety concerns in the wake of the election.
"I have frankly feared that applications from American scholars and students would be diminished by the revolution," Lohof said. "But in fact, [2011-12] numbers remained high, and '12-'13 numbers have remained equally high." He said the commission plans to fund about 100 students, and it funded 112 the previous year.
According to an article in The New York Times, Morsi received his Ph.D. in mechanical sciences from the University of Southern California. Other sources have reported that he also worked as an assistant professor at California State University-Northridge. Lohof said the president-elect's American education gives him reason to value higher education. "I would think that he'd have great respect for American education."
But Lohof said it's possible that American scholars might encounter difficulty obtaining clearances from the Morsi-led government to conduct research. "It's certainly conceivable that the Muslim Brotherhood government would have a different set of opinions and a different set of attitudes towards the research that foreigners do in Egypt, or for that matter, the research Egyptians do in the United States."
President-elect Morsi is affiliated with the Muslim Brotherhood, Egypt's oldest and largest Islamist group, which has stated that it wants to instate Sharia law. He is the first Islamist president elected in Egypt. Bookin-Weiner said Morsi will appoint a new cabinet -- including a new minister of higher education -- within a week or two. But he said ministers are less important than the senior civil servants that remain through political appointments. "This is not going to be a huge change overnight because of an election," he said.
Lisa Anderson, president of the American University in Cairo, an accredited and prominent American institution in Egypt, said in an e-mail message that she doesn't think the outcome of the election will affect the university much in the short term. "Once there is a new government, with an identified minister of higher education, we will know better what his or her priorities might be."