You have /5 articles left.
Sign up for a free account or log in.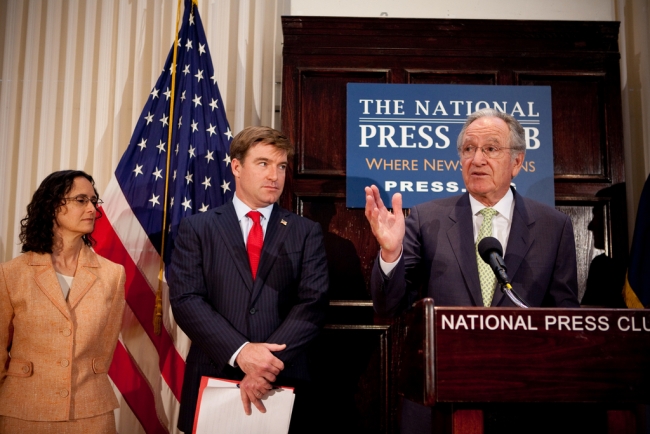 WASHINGTON -- The state attorneys general investigating for-profit colleges have found their first common target -- and it isn't a for-profit college.
Jack Conway, Kentucky's attorney general and the leader of a multi-state investigation into the colleges' practices, announced a $2.5 million settlement between QuinStreet, Inc. -- a lead generation company --and 20 states over GIBill.com, a website set up to direct veterans to for-profit colleges.
Until recently, the website looked like an official outpost of the Department of Veterans Affairs and offered veterans advice on how to use their benefits under the Post-9/11 GI Bill, which pays for postsecondary education and can be used at any accredited college or university. But the site offered veterans a choice of only 15 colleges, most for-profit, including Kaplan University, the University of Phoenix, Strayer University, DeVry University and Westwood College.
For-profit colleges (and, increasingly, some nonprofits) pay companies like QuinStreet for the contact information of prospective students. As part of the settlement, QuinStreet will turn the website -- as well as 18 other domain names, including gibillamerica.com and armystudyguide.com -- over to the VA, which is seeking to trademark "GI Bill."
Conway has said the group of 30 attorneys general investigating for-profit colleges' practices has had difficulty finding common targets, because different colleges operate in different states. But he said the settlement with QuinStreet will not be the end of the investigation. "There will be some common targets," he said.
But for those expecting blockbuster results, he cautioned against comparisons to the $206 billion tobacco settlement in 1998 or the $25 billion settlement over foreclosures announced in February.
Conway said he couldn't say whether any of the colleges that used QuinStreet as a lead generator would face consequences. In a statement, Steve Gunderson, president of the Association of Private Sector Colleges and Universities, condemned misleading marketing practices. "We continue to work with our members and other stakeholders on initiatives designed to promote clear and unambiguous communications with students and prospective students," Gunderson said.
Lawmakers at the announcement Wednesday renewed calls to change the 90/10 rule, which requires that at least 10 percent of for-profit colleges' revenue come from sources other than federal financial aid. Military and veterans' education benefits are not included with other forms of financial aid, which Senate Democrats said makes recruiting veterans an essential part of for-profit colleges' business strategy.