You have /5 articles left.
Sign up for a free account or log in.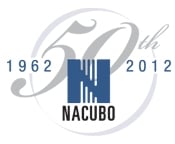 NATIONAL HARBOR, Md. -- This job's not just bean-counting anymore.
That's one of the central messages coming out of the annual meeting here of the National Association of College and University Business Officers, the association that represents university accountants, treasurers and chief financial officers.
As decreases in traditional sources of funds put pressure on colleges and universities to come up with new revenue streams, some of that responsibility is falling to university financial officers, a significant change for positions that traditionally consisted of balancing institutional budgets. Business officers are increasingly being called on to think strategically about new ways to derive tuition revenue and cut expenses, including which academic programs might or might not be necessary. 
The change has had a noticeable effect on the program for this year's conference, where sessions about measuring resource allocation and return on investment, connecting strategic plans to financial plans, streamlining both administrative and academic budgets, and examining the institutional mission to find new ways to increase revenue fill the schedule for the three-day meeting.
The issues being addressed at meetings like this week's have shifted from "How is my institution doing?" to "What kinds of data do we have?" "What are they telling us?" and "What are we going to do about it?"
"The fundamental question we're facing is 'How do we better use what we already have?' " said Rick Staisloff, principal at rpkGroup, a finance consultant, who gave a standing-room-only presentation here Sunday morning about the use of metrics in financial decision-making.
The focus on overlapping academic and financial decisions is not unique to this year's NACUBO meeting. At last year's conference, the association held a special session about how to foster strong partnerships between CFOs and provosts. At the American Council on Education's annual meeting in March, making financial change within the shared governance system was a recurring theme.
But the emphasis seems to be reaching a fever pitch here. In a booklet handed out to attendees celebrating the 50th anniversary of the association's founding, current and former chief business officers discussed the change in their roles, from "primarily responsible for administering university finances" to "collaborative leader," according to John D. Walda, NACUBO's president, in the book's introduction. "The invisible line between administration and academia has softened in the intervening decades," he wrote.
Other authors in the book remarked about how they spend more time with the academic side of the institution than in the past and how business officers of the future will have to be collaborative leaders. "You can't just look at the books -- which technically trained finance people tend to do," wrote Benjamin F. Quillian, executive vice chancellor for business and finance and chief financial officer for the California State University system. "Instead, you have to be in tune with what the university is doing and why. That knowledge and understanding come only through frequent interactions and good relationships with the academic side."
The involvement of business types in academic decisions is likely to increase at many institutions where financial needs could drive academic programming, a move that  could generate controversy as the administrative side of the house wades into an area that was once the sole province of tenured faculty. 
Changing Environment
The change in the role of the university financial officer is attributable to the economic changes intensifying at institutions since the 2008 recession.
The evaporation of state and local appropriations and the turbulence and unpredictability of what funds those governments are providing have driven colleges to think more aggressively about which sources they can control and try to increase them. For most institutions that means tuition. 
"We have to start looking at net revenue and the things that we can 100 percent do," Therese Sampson, executive director of administration and business services at Atlantic Cape Community College, in New Jersey, who presented with Staisloff on Sunday morning. "We need to be able to create new pools of revenue so we can reinvest in the institution."
In a survey of college and university business officers released Friday by Inside Higher Ed, 71 percent of respondents said they were focused on increasing net tuition revenue -- the amount students pay after aid is factored in -- a larger percentage than any other revenue-generating or cost-cutting measure. At the same time, 57 percent of respondents said they were more concerned about market limits on their ability to raise tuition than they were five years ago, meaning institutions are trying to get students to pay a greater share of the tuition bill or get more students to enroll without significantly increasing costs. 
The survey also illuminated a field in transition -- from a day-to-day fiscal manager to a job that requires strategic thinking. While the overwhelming majority of respondents viewed significant challenges in their largest revenue streams, majorities also continued to view their institutions (66 percent) and models (60 percent) as fundamentally healthy.
Mission, Market, and Margin
One way to potentially get more tuition revenue out of students is to focus on programs that generate a significant return.
Staisloff's presentation Sunday focused on connecting what an institution does well ("mission") and what potential students are looking for ("market") in a way that could potentially generate revenue after expenses ("margin") that can help support the rest of the institution. "You have to know what your economic engines are," he said. 
Part of the challenge in doing that is more accurately measuring exactly what was being spent on programs. Staisloff said institutions should focus less on gross revenue -- how much a program brings in -- and more on net revenue: what a program brings in after expenses. That's the money that can be reinvested.
Shifting resources to those programs, Staisloff said, is what is going to help differentiate institutions and support the rest of the enterprise. "We have to have the courage to reallocate," he said. "We need good metrics and benchmarking so we can tell the story about how resources are allocated." 
Atlantic Cape Community College was used as an example of an institution that recently took stock of its programs. Sampson said the college's strengths have tended to lie in three areas: aviation, culinary arts and casino training.
After doing a thorough evaluation of the college's non-degree programs, Sampson said that the institution was shifting resources from other areas to support the programs, like casino training, that generate a return. 
The college's initial review focused only on non-degree programs. Sampson said the college has started looking at degree programs, but that doing so "is a big leap for anybody."
In another session Sunday, administrators from the Georgia Institute of Technology discussed how they had created a framework that tied together their academic and administrative plans. Those administrators also said that faculty groups were some of the last they would engage.  
With more institutions becoming tuition-based, some academic decisions will have to be based on financial concerns. That change is likely to put strain on traditional shared-governance structures, which have tended to leave questions of curriculum to faculty members.
One challenge facing the group assembled here is how to present the right data to get faculty buy-in on what might be controversial decisions. "There are two great ways to keep people in the dark: don't tell them anything or tell them everything and watch their eyes glaze over," Staisloff said.
Luckily for this group, "Communicate to Persuade," "The Leader in You," "Making Difficult Conversations Easy," and "Social Media 101" are all on the agenda for the next two days.