You have /5 articles left.
Sign up for a free account or log in.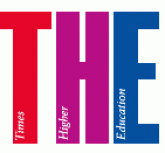 It may sound like a nice day out in beautiful surroundings, but can walking around Lake District sites synonymous with Romantic poet William Wordsworth really offer business leaders and local entrepreneurs the crucial insights they need?
That is precisely the claim of Wordsworth expert Simon Bainbridge, professor of Romantic studies at Lancaster University, who believes the writer can be viewed as a "management guru" for the 21st century.
Since 2007, the scholar has taken students down into caves and out on canoes to the island on Grasmere once visited by Wordsworth and fellow poet Samuel Taylor Coleridge, and to places where many of the former's greatest works were written, for what he called "practical exercises linked to the themes of Wordsworth's poetry."
Such walks, which also have been incorporated into development days for individual firms, are now being offered as a stand-alone option for local and social entrepreneurs at a rate of £175 ($274) a day.
Bainbridge acknowledged that the poet was rather different from most modern executives, not least in being able to rely on income from his inheritance. He also challenged the myth of "the lone Romantic poet," partly created by Wordsworth himself, pointing to the importance of collaborators such as Wordsworth's sister Dorothy and Coleridge.
There is also the problem, as Professor Bainbridge pointed out, that Wordsworth was "critical of out-and-out capitalism and the focus on the bottom line." So why him?
"There has been a big turn in management studies towards reflection," said Bainbridge, "and Wordsworth is the great poet of reflection. He also has a deep sense of how we are shaped by the past, and how the most challenging moments are often the most developmental.
"Our rationale is to use Wordsworth's insights, and even his phrases such as the 'spots of time' which mark key moments in our lives, to get managers to think about the past and how it has shaped them."
For Christopher May, associate dean for enterprise in Lancaster's Faculty of Arts and Social Sciences, the walks are a good way of demonstrating the relevance of the humanities to the business community.
"Although some people laugh at the idea of learning from poetry, the courses can be useful to anyone who needs to think about the future rather than just the day to day, or who is concerned about how you operate in a socially responsible way in a market society," he maintained.
Bainbridge said he hoped the program would make managers "more reflective about what they do and why."