You have /5 articles left.
Sign up for a free account or log in.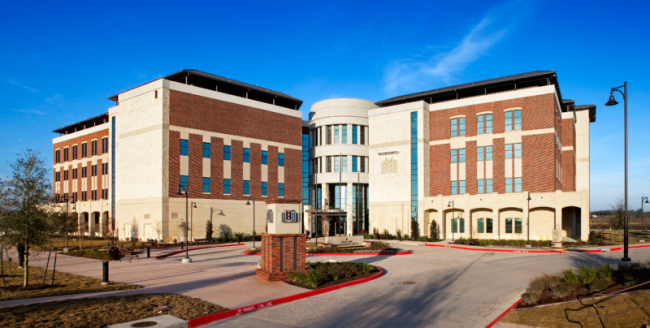 In January, the Board of Regents of the University System of Georgia voted to merge four pairs of state universities, an unprecedented move in the state, with the general idea of cutting state expenses.
That reasoning made sense for three of the pairs, in which the institutions were of comparable size and mission, with significant overlap in programs. But the fourth merger, between Augusta State University and Georgia Health Sciences University, stood out. Augusta State is a residential undergraduate campus. Georgia Health Sciences University focuses on graduate-level health education. The universities have different administrative structures and only one overlapping academic program, so the potential for savings was minimal.
The regents were seeking something else with the ASU-GHSU merger: they wanted to create a fourth public comprehensive research university in the state. "We have an opportunity with this consolidation with Augusta State to develop into a comprehensive research university that has as its anchor a health science campus," said Gretchen Caughman, provost of GHSU, who will take over as provost of the merged institution, to be called Georgia Regents University, in an interview.
Georgia is far from the only state looking to ramp up its research capacity by creating more comprehensive universities with medical schools and the health science centers that often accompany them. Over the past year, several prominent public universities, sometimes pushed by state policy-makers, have moved to either construct new medical schools or merge with stand-alone medical facilities. The list includes Rutgers University, the University of Texas at Austin, Texas A&M University, and the College of William and Mary.
Mergers taking place:
Rutgers University and parts of the University of Medicine and Dentistry of New Jersey
Texas A&M University and the Texas A&M Health Science Center
Augusta State University and the Georgia Health Science University
Mergers in discussion:
College of William and Mary and Eastern Virginia Medical School
Universities seeking medical schools:
The University of Texas at Austin
The University of California at Riverside
Higher education leaders say different factors drive each university to consider building a medical school or merging with a nearby medical center. But they point to common concerns that help explain why so many efforts have popped up in the past few years, including a national push to increase the number of physicians, pressure for prestige and new revenue sources, potential to save money on shared services, and the reversal of a prior belief that separating medical education from the rest of the university would lead to less risk.
"I think the truth of it is the bulk of top universities have medical schools," said R. Bowen Loftin, president of Texas A&M University, whose board recently approved the merger of the main campus in College Station with the system's Health Science Center. "That's certainly true when we look at our peer relationships. You're better-aligned if you have a med school."
But such efforts come with risk, particularly in the current economic and regulatory environment. While higher education faces an uncertain future, health care's outlook is even shakier. The health care reform act passed in 2010 – often referred to as Obamacare – is still a potent political issue. And funding for research, Medicaid, and Medicare could all take hits in the next few budget cycles.
"Ongoing uncertainty about healthcare reform and severe federal budgetary stress is putting pressure on hospital management teams as they prepare for the coming era of lower reimbursements and different payment schemes under new business models for healthcare delivery," wrote analysts for Moody's Investors Service in an assessment of the non-profit health care sector at the beginning of the year.
A Shortage of Docs
Many higher education observers say a national shortage of doctors and shortages in particular regions are partly driving the increased activity around medical schools. Two institutions building new medical schools – the University of Texas at Austin and the University of California at Riverside – cite regional shortages as the main driving factor behind their efforts.
"The most common reason I'm hearing is the interest in increasing the number of physicians in the country and contributing to the health of the community," said Kathy Gallagher, a managing director with Huron Consulting Group who works with both health centers and higher education institutions.
Austin is the largest city in the country without a medical school or teaching hospital. UT-Austin has been trying for much of the past decade to get a medical school off the ground, but funding shortages have complicated its efforts. Administrators have said they won't start developing the medical center until they have all the revenue sources secured. They've spent the past few years trying to secure funding, and they need about $35 million more annually before they break ground on the medical school. The university hopes to make that up through a sales tax proposition on November's ballot. Campaigns are trying to sell the measure as a way to increase health care access in the area, particularly for the underserved.
While the University of Texas system has six health centers, none are part of a larger university.
Securing funding has also been a problem for UC-Riverside's medical school. The university currently has a "two-and-two" program where students spend two years at Riverside taking the science courses required for an M.D. before going to UCLA's medical school for the final two years of the degree.
But G. Richard Olds, dean of the medical school at UC-Riverside, says the region around Riverside called the Inland Empire – two of the largest counties in the country and also two of the fastest-growing – needs doctors to stay in the region. "There are two drivers of where doctors end up practicing: where they come from and where they finish," Olds said. "My challenge is building huge pipeline by preferentially taking students from my own communities."
The UC system agrees with Olds that Riverside needs a medical school, but since 2008, state funding has been hard to come by. This lack of funding caused the Liaison Committee on Medical Education, the body that accredits medical schools, to reject the university's first application. Following that, Olds secured commitments totaling about $100 million for 10 years, as well as funding from the system. The university is now awaiting a second ruling.
A Shortage of Money
But the shortage of doctors does not explain the actions of universities such as Rutgers University, Texas A&M University, and the College of William and Mary that seeking to merge with academic medical centers, since such mergers would not result in many more medical school slots.
University administrators and higher education observers say there is likely another reason behind much of the activity: money. With state resources constrained and lawmakers pushing back against tuition increases, universities are looking for other sources of funding. Health science centers offer several revenue streams, particularly research funding and clinical fees.
In the list of the top 20 universities by research expenditures, all but three – the University of California at Berkeley, the Massachusetts Institute of Technology, and Texas A&M University – have medical schools. "Health science is a major source of research expenditures, and by joining these two together, universities have been able to reach extraordinary size of research enterprise," said Loftin at Texas A&M.
The National Institutes of Health, by far the largest source of federal research dollars, doled out $30 billion in 2012 for health science research, and much of it went to academic medical centers connected to universities. The top-20 list of recipients of NIH grants in 2012, which all received more than $200 million, is dominated by universities that have medical centers.
UT-Austin received $50 million in 2012, while Texas A&M received $15 million. The University of California at Los Angeles, the University of North Carolina at Chapel Hill, the University of Wisconsin at Madison, and the University of Minnesota-Twin Cities, four universities (with medical schools) that both Texas institutions list as peers, all pulled down more than $200 million in NIH funding in 2012. "You can't get access to that level of research revenue and revenue for trials if you don't have a medical school affiliation," said Charlene Butterfield, a director at Standard & Poor's.
If Texas A&M was merged with its system's health science center, its NIH funding for 2012 would be more than double what the university alone received. The same is true for Rutgers and the parts of the University of Medicine and Dentistry of New Jersey that it is slated to merge with.
The competition for federal research dollars could become even more intense in the next few years as many project that federal funding for research could level off or be cut as the federal government tries to reduce its deficit. "If that happens, you want to make yourself positioned to be most effective in making sure you get a share of it," Loftin said.
Medical schools and the hospitals attached to them also provide other potential sources of revenue, such as corporate partnerships, fees, government reimbursements, and philanthropic giving.
Mergers also present some level of cost-savings. They allow universities to eliminate some duplicate support services, such as human resources and information technology. Caughman said there is an expectation that Georgia Regents University "grows efficiently."
Quest for Greatness
In addition to competition for funding, competition for prestige is also playing some role in these merger talks and the creation of new medical schools.
The criteria of membership to the Association of American Universities -- an invitation-only organization generally considered the upper echelon of research universities – heavily weigh research expenditures per faculty members.
When the University at Nebraska at Lincoln was asked to leave the association in May 2011, many noted that the university did not have a medical school. Nebraska's medical school is considered a separate institution, and Nebraska defenders argued that had the institutions been considered as one unit, the research totals would have favored the university remaining in the association. An overwhelming majority of AAU universities have academic medical centers.
"When you look at the rankings for medical centers, medical universities, and institutions that do some of this work, there is a real trend when it comes to rankings in research dollars," Caughman said. "There's greater potential for a high rank for medical universities or those associated with comprehensive medical center."
UT-Austin administrators are clear that growing their research enterprise is a large part of why they want the new medical school. "We have powerful strengths in the basic sciences, and the medical school would have a strong research base from the beginning," said Steve Leslie, provost of UT-Austin.  "Federally funded research is part of purposeful next steps for the university. It could be the centerpiece to technology-based economic development in Austin. With the strengths we have here we can move into biotech."
Having a medical school connected to a university also helps institutions attract top talent, Butterfield said, who can secure research funding.
Six of the 10 UC campuses are members of the AAU, but Riverside is not one of them. Olds is adamant that research funding and prestige, while a positive benefit of a medical school, is not the major reason for UC-Riverside's pursuit.
He says that unlike other schools, where the primary focus is biomedical research, he wants UC-Riverside's medical school to focus on the delivery of health care and questions of access and cost. "If we're just building one more medical school to do biomedical research, that's a lost opportunity," he said. "New med schools, I believe, should look like what we're going to expect from health care in 10 years.
A Shift
The decision to seek in-house academic medical centers at major research universities is a significant policy shift in several states. In Georgia, New Jersey, and Texas, the policy for several decades have separated the two.
"It's a reversion of what happened in the '90s, 1990-2000, there was a movement across the country to put firewalls between universities and academic medical center, particularly the hospital and clinical practice," said Robert L. Barchi, president of Rutgers University. Barchi has spent much of his career in medical education, including time as president of Thomas Jefferson University and as provost at the University of Pennsylvania.
Several components of the medical universities that New Jersey is looking to spin into Rutgers began as part of the university and were later spun out. The same is true at Texas A&M, where the health science center was changed into a separate entity in the 1990s. Loftin says that was done largely to ensure proper funding of both enterprises.  
The shift back is partly driven by the success other institutions have seen by joining the two divisions, as well as the failure of many of the anticipated problems to materialize.
Administrators in other states where public universities and academic medical centers are separate entities, such as Oregon, said there are no plans to shift their approach.