You have /5 articles left.
Sign up for a free account or log in.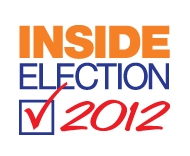 Drexel University hasn't even started classes yet -- that won't happen until Monday. Which will give Daniel J. Dougherty, executive director of Drexel's Lindy Center for Civil Engagement, precisely 10 days to help all the students who want to qualify to meet Pennsylvania's Oct. 9 deadline for voter registration for the November election.
And, thanks to the indecision of Pennsylvania courts, the state's controversial voter identification law is still uncertain – and could be all the way through the deadline, 28 days before the election.
"Things are up in the air and I think that's been one of the biggest issues – just trying to nail down what the guidelines are," Dougherty said. "We will share information as we get it, but also sort of see this as an evolving process."
With the election barely a month away and voter registration deadlines quickly approaching, colleges and get-out-the-vote organizations are buckling down on their efforts – and in the states where contentious voter identification laws have made the process murky or uncertain, education becomes doubly important.
Most colleges consider voter-related issues -- and civic engagement in general, be it community service or co-curricular programs -- to be part of their responsibility to students because it is, in a way, academic, said Nancy Thomas, director of studies of higher education and public life at CIRCLE at Tisch College at Tufts University. (Also, the Higher Education Reauthorization Act requires campuses to make an effort to enable students to vote.)
"That's one reason they do it, is it's the law -- but I don't think it's the primary reason they register voters, I don't think it's the primary reason they care about it. It's part of a broader mission of higher education to educate for citizenship and to play a role as a partner in building a strong democracy," said Thomas, who also directs The Democracy Initiative at the University of New Hampshire. "We want our students to engage broadly in public life and there are lots and lots of definitions of what that could be or look like, and voting is one indicator."
But it can be tricky. This week, after a Pennsylvania judge denied a legal challenge last month to the law requiring voters to show a valid identification card, the state Supreme Court ordered a review of whether registered voters are able to obtain the necessary state-issued IDs and the law does not disenfranchise any voters. The judge charged with the review is Robert Simpson, the same one who denied the initial challenge.
The law is problematic for Drexel students because most of their student IDs do not display the dates through which they are valid – meaning that theoretically, a person could use an expired student ID as evidence that he or she lives in Pennsylvania. (Student IDs printed in the past year or two do include expiration dates, an change the university made in response to the ID law, Dougherty said.)
So Drexel, per guidance from the Pennsylvania secretary of state, is printing stickers for student IDs that indicate their validity, as are other colleges in the state such as Bucknell University and Northampton Community College.
"It's really for students who are voting here even though their ID – maybe they're from another state, or maybe they just never got a driver's license or don't have it with them, or their passport's at home," Dougherty said. "It's not that there's been a flood of students that this is affecting, but more importantly, we just wanted to make sure that we knew what the rules were and we were articulating those fully to the student body."
While the extent to which the laws are unclear varies by state, Drexel's predicament is not unique, said Jonathan Romm, national director of the Campus Election Engagement Project. In addition to providing its own voter resources online, that nonpartisan organization is working with colleges and other collectives such as Campus Compact to make sure that students get the information they need to vote – and in states such as Florida, Texas, Wisconsin, South Carolina and Mississippi, they're dealing with a "moving target."
The laws in Florida and Texas were struck down when courts ruled that they disenfranchised minority voters who were more likely to live in poverty and thus unable to pay the fee and travel to obtain the required identification. But others are still uncertain.
"It's a real challenge for colleges," Romm said of the laws, noting that "very few" campuses print expiration dates on student ID cards.
Blocking of the student vote was one of the reasons U.S. Rep. Rick Larsen (D-Wash.) co-sponsored the America Votes Act of 2012, which he introduced Tuesday. The legislation would counteract the ID laws by allowing any voter without valid state identification to vote anyway, provided they sign an affidavit promising their identity on penalty of perjury. Cases of voter fraud would be subject to five years in prison or a $10,000 fine.
The system is modeled after Washington State's law, which is all vote-by-mail and requires no proof of identification. Larsen cited a report out of New York University's Brennan Center for Justice that found up to 18 percent of 18- to 24-year-olds do not have photo ID with their current address and name.
Asked whether he was aware of specific instances of student voters being disenfranchised, Larsen said, "It's hard in Washington State to find a student like that because we err on the side of allowing citizens who are registered to vote, to vote."
Florida's ID law was overruled a couple of weeks ago. At Miami Dade College, administrators are mostly concerned about absentee ballots. Ninety-two percent of students there are members of ethnic minority groups, and many are non-U.S. citizens. For the latter, the college provides information on how to become a citizen. For the former, the college directs students to Turbo Vote, a student-initiated, grant-funded website that guides students through the process and sends the appropriate forms and a self-addressed, stamped return envelope. Then they get the ballot at home.
Lourdes Perez, Miami Dade's dean of students, said the students there have largely been successful in getting to vote.
"I think as an educational institution, what we do is provide information for our students on who can vote, how to get registered to vote," Perez said. "To be honest, I haven't had anybody come to me with an issue."
Miami Dade and Drexel, like many colleges, also have polling places on campus.
If all goes well for Larsen, students could have even fewer problems in the future. But it might take a while.
"I'll be honest, the odds of passing the bill this year are low," he said. But, he added, "We have to take the first step to press back against these voter suppression laws."