You have /5 articles left.
Sign up for a free account or log in.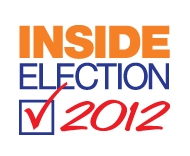 Higher education has played a surprisingly prominent (if hardly substantive) role in the race for the White House so far: plenty of mentions, but few new policy proposals.
But there are other elections happening Nov. 6, and so far in Congressional races, the issues most pertinent to colleges and universities have stayed out of the spotlight. While plenty hangs on the occupant of the Oval Office, the outcome of those elections will also have a significant impact on higher education policy for the next few years.
The next Congress will confront huge budgetary challenges that could reshape federal financial aid programs. It will grapple with a projected shortfall in the Pell Grant. And members will probably at least begin considering a reauthorization of the Higher Education Act, the massive law that governs federal student aid, although few in Washington expect a full reauthorization in the next two years.
Most recent election polling has predicted that neither house of Congress will change hands, although the Democratic hold on the Senate is much less secure than the Republican hold on the House.
A Republican-dominated Senate would likely follow up on House efforts from earlier this year to get rid of some Education Department regulations on colleges, and apply less scrutiny to for-profit colleges than has been the norm in the Obama administration. But such a variety of crises will confront the new Congress that much of the agenda, for higher education as well as other areas, is already set.
A Series of Challenges
As soon as the election is over, Congress will confront the first looming challenge with potential consequences for higher education: the "fiscal cliff." As part of the deal struck last year to increase the nation's debt limit, mandatory, deep cuts to much of the federal budget will take effect Jan. 2 if Congress doesn't pass a long-term plan to deal with the deficit. At the same time, a host of tax provisions -- including the Bush tax cuts as well as many other deductions and credits -- expire.
If nothing happens, the consequences for higher education could be dire. Most domestic programs, including funding for basic research and many student aid programs, would face an across-the-board 8.2 percent cut. Origination fees would also increase for student loans. The Pell Grant is exempt from the first year of the mandatory cuts.
Striking some sort of deal to avert the cuts is likely to be the first thing on Congress's agenda, either during a lame-duck session at the end of this year or after inauguration in January. If the election ends with a clear mandate, or a majority, for one party or the other, that dynamic could affect the negotiations, said M. Matthew Owens, vice president for federal relations at the Association of American Universities.
But while going off the cliff could be devastating -- for the economy as well as for higher education -- a long-term deficit deal could exact a price as well. In recent budget spats, such as the narrowly averted government shutdown in April 2011 and the debt ceiling deal a few months later, federal financial aid programs were cut, although not drastically. Over the past few years, such deals have ended subsidized loans for graduate students, cut back eligibility for the Pell Grant and reduced the interest subsidy for student loans.
A long-term budget deal probably would take a toll on financial aid programs as well, lobbyists said. Even if the programs aren't directly cut, any reduction in domestic discretionary spending will affect federal spending on higher education. The "nightmare scenario," said Becky Timmons, assistant vice president for government relations at the American Council on Education, is a process in which budget negotiations reshape federal financial aid programs without the longer process that accompanies a renewal of the Higher Education Act.
"The fiscal cliff that is going to be dealt with, either by sequestration or in some other fashion, is going to extract a big price from all the programs that we care about," Timmons said.
Generally, Republican leaders have been more opposed to deep cuts to defense spending than to domestic programs, and have rejected all proposals involving raising taxes or increasing revenue to minimize the cuts. Democrats have argued that more tax revenue should be part of the solution. It's impossible to predict what will happen after the election, and even continued Democratic control of the Senate would not be likely to yield major increases to programs colleges care about. But if both houses of Congress are controlled by Republicans, deep cuts to domestic programs seem more likely.
After dealing with sequestration, as the mandatory budget cuts are known, and the expiring tax provisions (which include tax credits for college tuition), other challenges remain. The Pell Grant program faces a funding cliff of its own. Congress approved temporary, mandatory funding to help cover the costs of the grant in 2009, but that money runs out in 2014. Pell Grant costs fell by $2.2 billion in the 2011 fiscal year from the previous year, but the program still faces a multibillion-dollar shortfall in 2014.
So far, Congress has dealt with such shortfalls by keeping the financial aid programs "largely whole," said Robert Moran, director of federal relations and policy analysis at the American Association of State Colleges and Universities. A change in Congressional control could mean a different approach, he said, pointing to previous Republican efforts to bring down the cost of the program by reducing the maximum grant rather than trimming around the edges.
The Pell shortfall is the biggest higher education issue Congress is likely to grapple with, said a senior Republican Senate staffer, who said he expected everything -- including the existence of subsidized undergraduate loans -- to be on the table in the discussion. "We're kind of done with the magic money tree. There are no more free rides; there's nothing easy," the staffer said. "It's going to be a very difficult conversation."
At least one other financial aid issue is also bound to come up again: the one-year fix for student loan interest rates expires July 1, 2013, meaning the rate for subsidized student loans is scheduled again to rise to 6.8 percent without Congressional action. Whether that will have the political power it did this year, when Democrats and Republicans came together for a last-minute deal, remains to be seen.
Officially, the big-ticket higher education item on the next Congress's agenda is the renewal of the Higher Education Act, due in 2013. While Senator Tom Harkin, an Iowa Democrat, has said he wants to push ahead with renewal, few expect the process to be done in the next two years. Two other laws governing some education program, the Elementary and Secondary Education Act and the Workforce Investment Act, are in line ahead of the act for renewal. (The former expired in 2007, the latter this August.) The last renewal of the act took three years. And especially if the House and Senate remain in Republican and Democratic control, respectively, the parties may not agree on enough to enact a sweeping reauthorization.
The most likely outcome is a bill that covers the Pell shortfall, perhaps through changes to other financial aid programs, lobbyists and Hill staff said.
Congress might also address immigration, including visas for skilled workers and graduates of American colleges, and possibly some action for undocumented students, said Owens, of the Association of American Universities. But it's unclear how likely such action is: Congressional action on immigration has been discussed as a possibility since the beginning of Obama's term, but with few results so far.
Higher Ed in the Horse Race
Most of the senators influential and active on higher education policy aren't up for re-election this year, and college issues have played only a small role in Senate races.
Still, a Republican Senate majority was considered probable until late August, and with nearly a month until Election Day, many races are close.
Should the Senate switch to Republican control, the ranking member of the Committee on Health, Education, Labor and Pensions, Mike Enzi, a Wyoming Republican, would replace Harkin as chairman. (If the Democrats retain their majority, Enzi's term as ranking member is limited, and Lamar Alexander, the Tennessee Republican and former Education Secretary, would become the committee's ranking Republican.) On the Appropriations Committee's Subcommittee on Labor, Health and Human Services, Education, and Related Agencies, Richard Shelby, an Alabama Republican, would replace Harkin as chairman.
In some competitive Senate races, student aid has played the role of brief punching bag: Todd Akin, the Republican challenger for a Missouri Senate seat, came under fire not only for his comments about rape and abortion but for saying student loans were part of the government's "Stage 3 cancer of socialism." And Republican Representative Denny Rehberg, who said last year that Pell Grants were the "welfare of the 21st century," is in a tight race with incumbent Jon Tester for a Senate seat in Montana.
But a few representatives with a history of weighing in on higher education are in tight races in their districts, and Timmons, of the American Council on Education, said she fears losing their institutional knowledge if those candidates are defeated.
Among them is Representative Tim Bishop, a New York Democrat on the House Committee on Education and the Workforce's higher education subcommittee. Bishop, a New York Democrat, worked for 29 years at Southampton College, many of them as the college's provost. His re-election race in 2010 was the last in the country to be decided, and Bishop won by fewer than 600 votes. His 2010 opponent, Randy Altschuler, a Long Island businessman, is running against him again this year.
Another is John Tierney, a Massachusetts Democrat and advocate for student financial aid. Tierney is seeking his ninth term and facing a re-election fight complicated by his wife's tax problems; Tierney is currently leading in the polls, but the race has been close.
John Kline, a Minnesota Republican and the chairman of the House Committee on Education and the Workforce, saw his district boundaries redrawn this year and was targeted by Democrats in the Congressional "Red to Blue" initiative, but appears likely to hold onto his seat, according to political forecasters.
While enough seats are in play that the Democrats could regain a House majority, few expect that to actually happen. A Republican Senate, on the other hand, is a stronger possibility; if that happens, said Moran, of the American Association of State Colleges and Universities, he'd expect to see a tighter focus on the federal budget, not on new policies.
No matter the outcome, many said they thought more Congressional gridlock was likely. In both houses, "I don't think there's a propensity for the minority side to work with the majority, and I don't think either majority has really reached across the aisle to try to make things happen," Moran said. "I just don't see that changing."