You have /5 articles left.
Sign up for a free account or log in.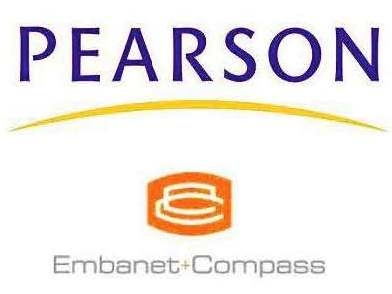 Pearson, which two years began tiptoeing into the market of helping colleges and universities take their academic programs online, jumped in with both feet Tuesday by purchasing EmbanetCompass, the biggest player in that space. The deal, which awaits regulatory approval, is worth $650 million, officials of the companies said.
The publisher-turned-learning company's expansion is the third major development this week in an increasingly crowded market place, following Blackboard's announcement that it too would begin offering "online program management services" and the purchase of Deltak by John Wiley & Sons.
EmbanetCompass grew from the 2010 merger of Embanet and Compass Knowledge Group, a deal engineered by Technology Crossover Ventures and Knowledge Universe, owned by Michael Milken.
Blackboard and Pearson join the burgeoning list of entities aiding the legions of colleges that are hustling to move their academic programs online to either sustain or expand their enrollments and tuition revenues, encompassing companies that have been doing so for more than a decade (such as Bisk Education in addition to EmbanetCompass and Deltak), newer entrants such as Academic Partnerships, Learning House and 2tor (which Wednesday changed its name to 2U), and nonprofit organizations like Educators Serving Educators.

Pearson began aggregating the various technology, content and other products that it had built or bought over the years into providing online learning services in 2010, striking large deals with Arizona State University and, more recently, the California State University System. A study last week by the Parthenon Group showed EmbanetCompass (which itself was formed in a 2010 merger) as the largest "enabler" of online academic programs for nonprofit colleges and universities, with Pearson fifth, as seen in the graphic below.
EmbanetCompass has built its business by providing a full-service approach to online education -- giving its partner colleges everything they need (admissions and enrollment support, marketing, online course development, and student services) to "assess, finance, develop, recruit for, market and support online learning solutions for our academic partners," as the company describes it. Like most of its competitors, EmbanetCompass has emphasized graduate programs over undergraduate.
In its initial forays into this space, Pearson has focused on undergraduate (including community college) programs, and while some of its partnerships have been of the soup-to-nuts variety, it has also offered college clients the chance to use just some of its services, rather than requiring them to buy the whole package as EmbanetCompass and most of its competitors do (often for an extended period of time).
Those differences in emphasis and approach mean that Pearson and EmbanetCompass are "highly complementary," said Don Kilburn, CEO of Pearson Learning Solutions. "Increasingly, schools are looking for partners to help them with their mission, and to do it in the ways they're most comfortable." Adding EmbanetCompass's approach and scale and "strong reputation" to Pearson's, Kilburn said, makes his company "the clear leader in terms of enabling online right now."
Asked if the market for enabling online learning was getting crowded with big players like Pearson and Blackboard elbowing their way in, Kilburn turned to statistics to suggest otherwise, noting that studies like Parthenon show that only scores of the several thousand colleges in the United States (not to mention those elsewhere) have struck such partnerships to take their programs online.
"We think it's a very large market," he said.