You have /5 articles left.
Sign up for a free account or log in.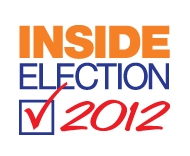 WASHINGTON -- President Obama's victory Tuesday night made a few things clear about the future of federal higher education policy, including that the Education Department will continue to play an active role in regulating and attempting to influence colleges and universities. A key question remains: Who will be in charge (especially behind the scenes) as those policies are made?
Before the election, Education Secretary Arne Duncan said he would stay in the post for the president's second term, and it's all but certain that he will stay on. Under Secretary Martha Kanter, who oversees higher education and is the public face of many of the department's initiatives, is said to be likely to stay on as well.
But observers here say the department has suffered in the past year from the departures of key policy staffers and political appointees, and that it's unclear whose vision is shaping policy now -- and whose will do so as the president pursues his agenda in his second term.
The question is particularly important because many Washington higher ed observers and former department staffers expect the department's focus to shift increasingly to higher education over the next four years.
"The president himself, not just his advisers, is very interested in the college cost and college outcomes issue," said Amy Laitinen, deputy director for higher education at the New America Foundation and a former Education Department policy adviser. Duncan, for his part, has indicated he wants to shift to developing more higher education policies, Laitinen said.
In his first term, Obama made higher education more of a priority than was true for most of his predecessors (though the national commission created during the Bush administration shined a spotlight on postsecondary issues that certainly carried over). His administration, with help from Democratic majorities in Congress in the first two years, overhauled the student loan system and pushed the maximum Pell Grant to $5,550, then fought to keep it at that level in the face of threatened cuts over the second two years of his term. The Education Department created a highly controversial framework for regulating for-profit colleges based on whether graduates could repay their student loans.
Despite the hoopla surrounding those regulations, and the fierce pushback they inspired from for-profit colleges, higher education was still a sideshow at the Education Department during the president's first term. Elementary and secondary initiatives, especially the competitive state grant program known as Race to the Top, consumed more departmental energy (and federal dollars).
In January, that may begin to change. Elementary and secondary education will never fade into the background; Congress still needs to reauthorize the law governing the nation's schools, known either as the Elementary and Secondary Education Act or No Child Left Behind, now five years overdue for renewal. But higher education is poised to play a big role in the second term, in part because Obama has put forward an ambitious proposal to reshape parts of the federal financial aid program and use the money to encourage colleges to hold down tuition price increases.
It's unclear, though, who will push the development and implementation of those proposals, which so far have been described only in the broadest terms. The Obama administration's previous higher education initiatives -- the "gainful employment" rule on for-profit colleges and the student-loan overhaul -- were guided by the vision of two successive deputy under secretaries, Robert Shireman, who left in mid-2010, and James Kvaal, who took over for Shireman until he left to become policy director for Obama's re-election campaign a year ago.
Kvaal and Shireman both won acclaim for their combination of policy knowledge and Washington experience. Shireman, especially, was considered highly effective, masterminding the end of bank-based student lending, expanding income-based repayment and beginning the process of regulating for-profit colleges. Kvaal carried those controversial regulations through to their implementation and was praised as a pragmatist and honest broker able to work with people on all sides of the debate. Since Kvaal's departure, the department has filled the deputy under secretary position with Georgia Yuan, formerly of the department's general counsel's office.
Another high-level department official dealing with colleges and universities, Eduardo M. Ochoa, the assistant secretary for postsecondary education, left in May to become interim president of Cal State Monterey Bay. David Bergeron, a career staff member, is acting assistant secretary; a permanent replacement has not been named.
But observers say no one now plays the policy-shaping role of Shireman, or later Kvaal, who combined expertise in higher education with political ability and a broad vision of the department's goals.
So who is running the show? Since Kvaal's departure, much of the action has shifted from the Education Department to the White House, where the Domestic Policy Council has played a big role in the president's plans to focus on college affordability and completion.
In replacing Ochoa, the department will look for someone with both gravitas and instincts toward reform, former department staffers and others predicted. But many people who might meet both of those tests -- Jamie Merisotis, president of the Lumina Foundation, was one oft-mentioned suggestion, as was Stan Jones, president of Complete College America, and a handful of state higher-education system heads -- might see little reason to move from an influential position outside the federal government to a midlevel post inside it.
Who will play the policy-shaping role of Kvaal or Shireman -- whatever his or her actual title within the department, since the deputy under secretary job has been filled -- is less clear, with few obvious choices, observers said. Kvaal himself, who is expected to return to the administration in some capacity now that the presidential campaign has ended, is one possibility. But Kvaal has worked on a range of domestic policy issues during his time in Washington, and there's no guarantee that he would seek another Education Department post. (He did not respond to an inquiry on Wednesday from Inside Higher Ed about his future plans.)
Carmel Martin, the assistant secretary for planning, evaluation and policy development, also was frequently mentioned as a possibility to hold more sway over higher education policy in the second term. Martin, a former education adviser to Senator Edward Kennedy, has some higher education expertise and could be a growing force on the department's approach to the sector, observers said. Another possibility could be a move from the White House by Zakiya Smith, a senior policy adviser focusing on higher education, or another domestic policy expert.
Whoever the new appointees are, they will deal with a vast range of higher education policy issues -- from retooling the "gainful employment" rule in order to overcome a court challenge to shaping the administration's proposals for the reauthorization of the Higher Education Act, which expires next year. They will also be tasked with creating policy to underlie the president's ambitious but so far vague goals of using some federal financial aid programs to ensure colleges keep tuition increases low and provide "good value."