You have /5 articles left.
Sign up for a free account or log in.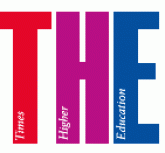 A host of Britain's most esteemed thinkers have joined a campaign that calls for university autonomy, research free from short-term economic concerns and higher education that allows graduates to lead richer and more rewarding lives. 
David Attenborough, Richard Dawkins and Andrew Motion are among the founding members of the Council for the Defense of British Universities (CDBU). It will be officially launched on November 13 and will initially focus on building its membership and developing its public agenda.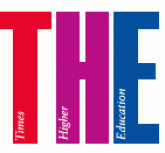 The council's initial 65-strong membership includes 16 peers from the House of Lords plus a number of prominent figures from outside the academy, including the broadcaster Lord Bragg of Wigton and Alan Bennett. Its manifesto calls for universities to be free to pursue research "without regard to its immediate economic benefit" and stresses "the principle of institutional autonomy."
It adds that the "function of managerial and administrative staff is to facilitate teaching and research."
Sir Keith Thomas, historian, former president of the British Academy and a member of the council, writes in this week's Times Higher Education that the level of "audit and accountability" demanded of universities by the government is "excessive, inefficient and hugely wasteful."
In addition, "the very purpose of the university is grossly distorted by the attempt to create a market in higher education."
He calls for Britain's higher education funding councils to be scrapped and replaced by bodies truly independent of government. Thomas, a distinguished fellow of All Souls College of Oxford University, was primarily responsible for drawing up the manifesto and instigating the council following a conference in London titled "Universities Under Attack," held in November 2011.
Howard Hotson, professor of early modern intellectual history at the University of Oxford, has also been involved with the CDBU since its inception.
He stressed that the launch was designed to build membership rather than put forward fully formed proposals, with a manifesto designed to appeal to a "broad church" that would have to do "a lot of thinking" before it put its full case to the public and the state.
Membership is open to anyone, not just academics, and contributions to the organization will be voluntary, he said.