You have /5 articles left.
Sign up for a free account or log in.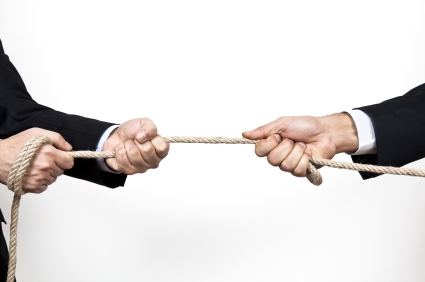 New York University President John Sexton has spent much of his 11-year tenure thinking about the challenges of globalization, but what was in his backyard the whole time might pose the largest challenge of his presidency.
Last week, the faculty of the university's College of Arts and Sciences, upset by what they see as years of unilateral decision-making by Sexton and disregard for faculty concerns, particularly as they relate to a planned expansion in Greenwich Village, voted 144 to 114 to hold a vote of no confidence in the president in March.
Votes of no confidence are a rare, particularly at institutions like NYU, where finances are generally strong, faculty members generally have good salaries and academic freedom, and the institutional outlook is positive. No-confidence votes also have unpredictable effects. Sometimes they contribute to the case for a presidential resignation, as in the case of former Harvard President Lawrence Summers. Other times they go largely ignored by boards, as happened at Kean University.
Beyond its implications for Sexton, however, the NYU faculty's decision to hold a vote of no confidence highlights a widening gulf between the beliefs of faculty members and administrators – not just at NYU, but across higher education – about how shared governance should be constructed and how it is carried out. That gulf is leaving each side antagonistic toward the other, potentially frustrating the types of change that many in higher education say are necessary.
The causes of the broader rift are numerous, higher education observers say. Administrators face new demands on their time from responsibilities such as fund-raising that cut into the time they have to deliberate, as well as pressure by boards and the public to quickly enact change in the face of economic difficulty -- change that could have ramifications for curriculum, the traditional domain of faculty governance. On many campuses where faulty members once played key roles in administrative decisions, hiring senior administrators and charting institutional strategy, professors have focused more recently on their teaching and research -- with governance activities focused on curricular matters.
Emerging issues that were not on the agendas of faculty senates a few generations ago but that could dramatically affect faculty members' lives, such as the role of technology in higher education and the development of branch campuses, also pose challenges.
The result is significant faculty opposition arising only once projects have been set in motion, with faculty feeling like they were cut out of the process and administrators frustrated by what seem like last-minute concerns that they can't address. In addition to the current NYU debate, similar issues have arisen at Yale University, Duke University, Emory University, and Saint Louis University in recent months.
"American higher education has a long record of strong presidents, usually with surprising acquiescence on behalf of the faculty, or at least a faculty that is not collectively organized, not strong," said John Thelin, a historian of higher education at the University of Kentucky. "So when you do have these spikes, they become all the more noticeable."
Administrators say the current challenges cause them to question whether the traditional models of shared governance are still viable or whether new models are needed.
Empire-Building
Sexton's 11 years at the helm of NYU have been transformative for the institution.
The most high-profile change has been the university's international expansion, which includes development of full-fledged campuses in Singapore, Abu Dhabi and Shanghai, the last slated to open in fall 2013, and a raft of study abroad programs and centers in Europe, South America, Asia, and Africa.
Sexton has also led an initiative to expand the campus's footprint in New York City. Starting in 2002, the institution identified a lack of physical space as a critical issue to be addressed. That led to a plan – called NYU2031 in honor of the university's bicentennial – to develop 1.9 million square feet on two blocks in Greenwich Village owned by the institution.
Expansion around the university's medical and dental schools is also planned. The university was also named a second winner in New York City's competition to develop an applied sciences center, securing the city's blessing to develop a Center for Urban Science and Progress in Brooklyn.
Sexton has also overseen growth in the university's profile. In 2004, he announced a plan to increase the size of the faculty of the College of Arts and Sciences by 20 percent – an additional 124 positions. Three NYU faculty members have won the Nobel Prize in Economics since 2001. Applications grew to more than 44,000 in 2012, the fifth consecutive year of record applications.
Sexton has also led substantial fund-raising,  in 2008 completing a $3 billion campaign, at that point the largest such campaign in higher education. Despite the economic crisis, he brought in more than $1 million a day in 2009.
"Every indicator -- our ability to recruit some of the world's most talented faculty, our ability to attract top students, our place in international rankings and other recognition -- shows that NYU and its reputation are growing better and stronger each year, and NYU's leadership remains focused on sustaining that academic momentum," said John H. Beckman, a spokesman for the university, in a statement last week.
'Top-Down Culture'
But faculty members who voted in favor of holding a vote of no confidence in Sexton say the president has not been adequately consulting faculty members about these changes. "NYU has always had a 'top-down' culture, but under the helm of President Sexton, the rate of institutional change has been dizzying, and it has been accompanied by a rapid concentration of power upwards," the institution's chapter of the American Association of University Professors said in a statement released before last week's vote. "Most faculty, and their departmental officers, now feel that they are in the passive position of simply responding to instructions from above."
While some faculty members have expressed discontent with the international expansion and the administration's refusal to recognize a graduate student union in 2006 or to do so now, the Greenwich Village development seems to have been the catalyst for the vote of no confidence.
"He has probably woken up what you might call a silent majority of faculty members who don't get involved in governance issues," said Andrew Ross, a sociology professor who has been highly involved in faculty governance and serves as president of the university's chapter of the American Association of University Professors. "But when the administration decided to build high-rise towers in their backyard, that was a wake-up call."
Ross said that while NYU has always had a culture of strong administrators, fewer decisions have included faculty input since since Sexton became president. "We're seeing this at a lot of universities, with faculty feeling more and more shut out of decision-making," Ross said. "NYU has been changing so rapidly, becoming this global university. Few of us signed on for that, and few of us were consulted about that, but now we're obliged to service these global sites."
"Backyard" is a good description of the faculty's relation to the project. A large chunk of university faculty live in university-owned housing on the plot of land that is slated for development. While the housing would not be eliminated, the construction would likely be an inconvenience.
Some faculty members have formed a group called NYU Faculty Against the Sexton Plan. Their complaints center on concerns about the financial implications of the development – particularly since tuition is already steep and the university's balance sheet is already highly leveraged – as well as the idea that the project will "further erode the rich cultural history of the Village, and will bring more than 10,000 more people in foot traffic per day to an already over-developed area with little green space, amongst other harmful effects."
The backlash is loud and appears broad and well-organized. As of December 14, 39 departments – ranging from the business school to the English department – passed resolutions against the plan.
The problem from an administrative perspective is that the opposition is coming too late. Administrators announced the project in 2007, and it took shape over the course of the next five years. Project developments were featured extensively in local media -- including a front-page story in The New York Times in 2010 – as well as internal conversations. But formal opposition didn't really materialize until February -- which was after the City Planning Council certified the university's plans, at which point they were essentially unchangeable.
Administrators documented no less than 36 meetings, open houses, presentation, and updates between 2007 and 2012 at which information about the project was relayed to faculty members and the public.
A Broader Issue
The pattern emerging at NYU has been seen before at other institutions: administrators believe they adequately consulted faculty members, only to find an outpouring of opposition once a project is well under way.
One of the closest parallels to the dispute going on at New York University is controversy that arose over Duke University's campus in Kunshan, China in 2011. In that case, administrators had been working closely with faculty leaders for years throughout the development of the campus, often with faculty leaders signing off on various proposals.
But when construction of the China campus was already under way and major details about the effort began coming out, many faculty members said they felt out of the loop and began to resist the effort, a reaction that surprised administrators. Faculty members blocked initial approval of the degree programs slated to be established there.
In another example, Emory University's College of Arts and Sciences announced earlier this year that it would be closing a handful of programs. That decision angered faculty members and led to a student protest earlier this month. Protesters charged that "these cuts were enacted in secret, without any pretense of systematic or transparent review, and in direct defiance of Emory's own governance protocols."
In a response to an AAUP inquiry, members of the College Faculty Governance Committee refuted the charge that decisions were made in secret. The "Governance Committee of Emory College of Arts and Sciences is the duly elected body which represents faculty," the letter states. "The Governance Committee has held faculty meetings in response to the College restructuring, has met with faculty representatives of the affected departments, and has decided that the procedures followed were in fact appropriate. There is ongoing examination of whether new or altered structures should be instituted in the future, but that is a different conversation." 
In all three cases, administrators faced the charge that they were acting dictatorially. Also in all three, administrators said they followed proper procedures as laid out in institutional guidelines -- but that response did not appease the opposition.
Part of the disconnect may be attributable to the size of these institutions. Subjecting any administrative decision that could have bearing on faculty members to consideration by the whole faculty would likely be unmanageable, so larger institutions tend to rely on appointed and elected representatives.
"At an organization as big as NYU or a university system, you really rely upon opportunities to speak with committees at every step of the way," said Molly Corbett Broad, president of the American Council on Education. "It's not necessarily an elegant process – this is what defines universities."
The Emory faculty members made note of this in their response to the AAUP. "Are you suggesting in your letter than these decisions should have been subject to a faculty vote?" the letter states. "That is a standard that would almost guarantee that difficult decisions would never be made. We would hope that the position of the national AAUP would not be that once a department or program is established, it should never be closed, which would seem to be the outcome of your suggestions."
At Saint Louis University, faculty pushed back against a proposal to reform the tenure system pushed by the vice president for academic affairs, as well as his leadership style. While opposition began small, it led to a series of successive, larger votes in opposition to the proposal, the vice president and eventually the president. But until last week, neither the president nor the board took action.
But because the whole faculty isn't consulted at every step of the process, there could be a disengaged minority or even majority that only comes to recognize the implications of such changes as they appear more concrete. "It's no surprise that it picked up when it looked as if this big idea may indeed be achievable over the course of the next 20 years," Broad said. "Faculty members who perhaps haven't been deeply engaged over the past 10 years look at the headlines and conclude that they'd better stop and think hard about what the implications are for them."
The various cases of administrative and faculty disagreement also raise questions about how much say faculty should have in decisions that fall outside the curriculum but could have ramifications for faculty members. Duke administrators said the decision to construct a campus in China was made at the administrative level in consultation with the faculty, but the question of which programs would exist at that campus was left to up faculty judgment. Emory leaders framed the program closures as a "financial matter" rather than a curricular one, requiring faculty consultation rather than approval.
Moving Forward
In many respects, whether Sexton and his administration team consulted the faculty in a way the administration viewed as adequate may be moot. The same goes for the fact that many faculty members might not have been paying attention when they could have had a more formal role in shaping the development. The development is slated to be built. Faculty members are upset about the development. The institution has to find a way to reconcile those differences.
Because faculty members have tenure and are generally responsible for carrying out the central functions of the university -- teaching and research -- Broad, Thelin, and others said Sexton will likely have to engage the faculty in conversation about their concerns. "The wise thing for the board and the president would be to heed the call and slow down a little bit. It doesn't really matter if technically they're right," Thelin said.
Broad pointed to a history of deliberate decision-making that is the foundation of stable higher education institutions. "We know that the success of those organizations is linked to consensus-building," she said.
She added that she was confident Sexton, who previously served as chair of ACE's Board of Directors, would be able to reconcile the differences of opinion on NYU's campus in a way that will let the institution move forward.
Ross said there are no formal guidelines for the NYU faculty's vote of no confidence if it were to pass. He said he would hope the board would take the faculty's points under advisement.
It seems unlikely that a faculty vote of no confidence would result in Sexton's resignation. NYU's board backed Sexton in a statement last week, meaning the potential impact of the faculty's vote is unclear. "I have widely consulted my colleagues on the board, and their observations align with mine: John's stewardship has been superb, he is widely and rightly acknowledged as an international leader in higher education, and he — and the strategic direction he has set for the university — enjoys the support of the board," said board Chairman Martin Lipton in that statement.