You have /5 articles left.
Sign up for a free account or log in.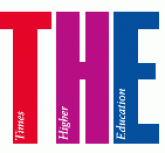 Wealthy donors to Ivy League universities can "buy a place" for their offspring, and admissions policies at elite U.S. universities are far less meritocratic than anything that would be accepted in Britain, the universities and science minister has argued.
David Willetts made the comments in a debate with Lord Rees of Ludlow, the astronomer royal, about the future of British higher education. He said that large donations to prestigious private universities in the United States meant that favors were returned in terms of the admission of donors' children.
"You can buy a place for your child, although obviously your child has to meet a pretty high minimum standard," Willetts said. "To escape the constraints of state funding, [the Ivy League universities] have to make other sacrifices so as to achieve alternative sources of income and ... they'll trade off some choice [over admissions] in return for securing a stream of income," he added.
"Is that what we would do in the UK or not?" he asked delegates at the debate, "Can British Universities Keep Ahead in a Global Future?," held in London by the Politeia think tank.
Top U.S. universities also admit students based on ethnicity and sporting prowess, he added. Such policies go "way beyond anything the [UK] media would regard as acceptable," in terms of shaping admissions using nonacademic criteria, Willetts said.
He added: "They 'mold the class' in the Ivy League in a way that is completely contrary to the English model." Private American universities have been accused before of giving preferential access to the children of major donors or influential politicians, for example in Pulitzer Prize-winning journalist Daniel Golden's book The Price of Admission (2006). The book also alleged discrimination against Asian-American applicants. (While admissions officers at elite American colleges and universities do not deny considering race and ethnicity, athletic ability and alumni connections of some applicants, the officials strongly denied at the time Golden's book came out, and have denied since, that anyone can "buy" a spot.)
Rees argued that students should be able to transfer into top-ranked British universities in their second year of study in order to boost access to elite institutions, citing the California model as an example to follow. A "substantial fraction" of students attending the University of California at Berkeley come via a "lower-tier college" in the state system, he added.
Responding, Willetts said of the California model: "It is a system that is delivered by a board of regents [that has] control and authority over the individual universities. In other words, diversity is delivered at the cost of autonomy."
 
More from Traditional-Age