You have /5 articles left.
Sign up for a free account or log in.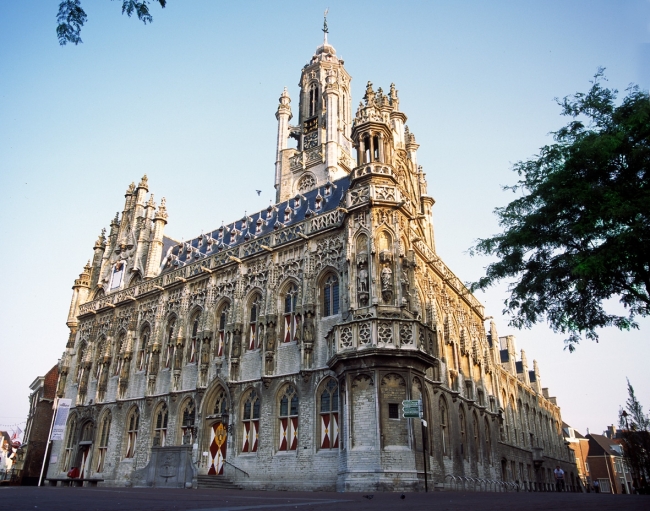 The traditionally American liberal arts model continues to gain popularity around the globe, but perhaps nowhere has it become so well-established so quickly as in the Netherlands. After Utrecht University founded the first liberal arts-oriented "University College" in 1998, several other Dutch research universities, including the Universities of Amsterdam, Leiden, and Maastricht, followed suit. At least two more university colleges, at the University of Twente and Erasmus University Rotterdam, are scheduled to open this September.
The colleges – which, unlike most U.S. liberal arts colleges are not private and free-standing but instead are appendages to large public research universities -- enroll only a small fraction of the country's students. However, experts say that they have had an outsized impact on Dutch higher education policies and practices, inspiring the growing movement toward selective admissions and the development of "excellence" programs within a famously egalitarian higher education system, and leading the transition from monodisciplinary to broad-based bachelor programs.                                              
"The colleges were the first, you might say, to demolish the egalitarian structure of Dutch higher education," said Karl Dittrich, chair of the Association of Universities in the Netherlands. He previously was president of Maastricht University, which was the second Dutch institution to launch a university college, in 2002.
"The foundation of the colleges has led to more discussions about honors tracks, about excellence, and all kinds of differentiation," Dittrich said.
Dutch higher education is dominated by large research universities, which largely are prohibited from selecting students for their undergraduate programs: generally speaking, any secondary student who completes the pre-university curriculum (already a select group) is eligible for admission. Yet, as a 2011 report from the Ministry of Education, Culture and Science, states, the higher education system is "insufficiently equipped to deal with the diversity of the student population. Consequently, on the one hand, students are insufficiently challenged and on the other, dropout rates are high." The report notes that the success rate for students enrolled in traditional (three-year) bachelor programs within four years is 41 percent – compared with 80-90 percent on average for university colleges, which have selective admission.
For example, Amsterdam University College, which is jointly run by the University of Amsterdam and VU University Amsterdam, receives five applications for every spot. About half of its students are international. (Like at other Dutch university colleges, the language of instruction is English.)
"The university colleges clearly responded to what was lacking in the system: a lack of differentiation, a lack of excellence, a weak international dimension," said Marijk van der Wende, the dean of AUC and a higher education scholar. In regards to excellence, she said a dominant cultural mentality has long been that "a pass is enough."
"There is an aim to change that culture and to stimulate young people to be a bit more ambitious," van der Wende said. "We can see in OECD [Organization for Economic Cooperation and Development] reviews that the Netherlands is very good at the average level, very strong at supporting students from weaker backgrounds, but at the top, in terms of high achievers, is not very strong. That's something that has been said time and again after review of our educational system as a whole."
Still, proponents of the university college model emphasize that it's not just about attracting high achievers; rather, they credit much of their success to creating an intimate and enriching residential learning environment.
 "We are not so much interested in attracting excellent students, but in providing them with a context in which they cannot but excel," said Hans Adriaansens, the so-called "founding father" of the liberal arts in the Netherlands: he was founding dean at both the University College Utrecht and a second university college opened by Utrecht, Roosevelt Academy.
Adriaansens described the colleges as akin to American liberal arts colleges but with an Oxbridge college size. Roosevelt Academy, for example, enrolls about 600 students and markets itself as having no class with more than 25 registrants.  Students are required to live in one of three dormitories located throughout the town of Middelburg. The main academic building dates to the late medieval era and once functioned as the Middelburg town hall. There are three majors – in arts and humanities, science, and social sciences, as well as special programs in performing arts and pre-medicine (more on pre-med in a Dutch context below). The faculty-to-student ratio is 1:10.
"To our 600 students we offer 200 different courses, everything ranging from physics to philosophy to languages, law, gender studies, sociology and chemistry," said Barbara Oomen, Roosevelt Academy's dean. "We've now graduated 1,500 students and none of them have had the same package."
There has been a growing emphasis throughout Europe on the desirability of broad-based bachelor programs, with specialization to begin at the master's level. In the Netherlands, as in the rest of Europe, students have traditionally entered into narrowly focused, often professionally oriented programs – in, say, accounting, law or medicine -- beginning at the bachelor level. There is little emphasis on general education. But observers say this is beginning to change -- slowly -- and that master's programs are increasingly open to taking in students with broader educational backgrounds. There are exceptions when it comes to some fields that are tightly regulated by professional associations (clinical psychology, for instance). However, even in medicine, Oomen said there are now four medical master's programs that accept university college graduates.
"You might say it's a paradigm shift: we're now looking more at the talents of students rather than the disciplinary base," said Dittrich, of the university association.