You have /5 articles left.
Sign up for a free account or log in.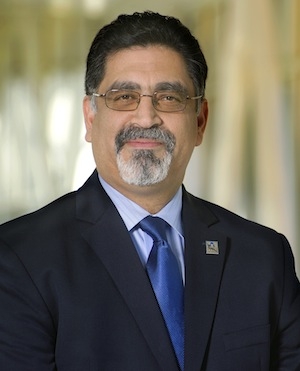 The appointment of a new president at one of the University of Texas System's eight regional universities would typically generate some local press and excitement, and maybe a mention in the state's larger newspapers.
But when the University of Texas at Arlington named the sole finalist for its presidency last week, the pick was featured in a glowing profile in the world's largest newspaper by circulation – The Times of India. That's because the pick, Vistasp Karbhari, was born and completed his undergraduate education in India.
As the Times notes, Karbhari will join a "small but expanding league of Indian Americans heading educational institutions in the U.S."
In the past few years, several Indian-born academics have been named president or chancellor at large U.S. research universities. Those appointments include Jamshed Bharucha at the Cooper Union, Pradeep Khosla at the University of California at San Diego, Subra Suresh at Carnegie Mellon University, Satish K. Tripathi at the State University of New York at Buffalo, Virinder K. Moudgil at Lawrence Technological University and Kumble Subbaswamy at the University of Massachusetts at Amherst.
A number of others, such as Oregon State University Provost Sabah U. Randhawa and Yash P. Gupta, former dean of the business school at Johns Hopkins University, have been finalists in other major research university searches.
"Four or five appointments do not make a trend," said Patti McGill Peterson, presidential adviser on global engagement at the American Council on Education and former president of Wells College and St. Lawrence University. "But it could be a signal on horizon that this is something to watch and to think about."
Peterson and others said the selection of such individuals and their growing representation in the candidate pool for such jobs could reflect several trends in higher education, particularly efforts starting 40 years ago to recruit top international talent to fill graduate classrooms and faculty ranks at research universities. Those individuals have been steadily climbing the ranks for years and are now of age to assume top leadership roles.
"Individuals of Indian descent are often among the strongest candidates in the pool," said Ilene H. Nagel, head of the education practice at Russell Reynolds Associates, a search firm that assisted on the SUNY-Buffalo and UT-Arlington searches. "They often have an accomplished record of academic administration."
"It's really about the timing of when people came here," Tripathi said. "In the '50s and '60s, most Indians who came here went back to India. When they came in the '70s and '80s, they stayed on because they found good jobs. They joined faculty ranks and began to become deans and department chairs."
Except for Tripathi and Moudgil, who did their graduate work in Canada and India, respectively, all of the individuals mentioned above did some graduate work at U.S. research universities since the early 1970s, which is when administrators said U.S. universities ramped up efforts to recruit graduate students internationally. All then held faculty positions at major U.S. research universities.
Tripathi said the fact that such individuals saw opportunity for graduate work and employment at American universities, and the fact that such individuals are now rising to top leadership jobs, is a testament to the meritocratic nature of the U.S. higher-education system.
Statistics for the number of Indian-American or Indian members of the academy and at different levels of academic administration are hard to come by, particularly because such individuals tend to get lumped into general "Asian-American" ethnic categories. But in general, like most minority groups, such individuals tend to be underrepresented at the top ranks when compared to their numbers in the faculty. There has been much talk about how Asian and Asian-American scholars, despite seeing broad success within the academy, have been slow to rise to top positions.
Asians and Asian Americans make up 5.4 percent of all undergraduate teaching faculty in the country, according to a 2011 survey by the Higher Education Research Institute at the University of California Los Angeles. In a survey of presidents and chancellors by the American Council on Education also released in 2011, Asian and Asian-Americans only made up 1.5 percent of those individuals.
Such individuals are often better-represented further down the administrative chain. According to a different ACE study released last month, Asian and Asian-American individuals made up 3.7 percent of chiefs of staff at four-year institutions and 4.6 percent of academic deans (including a proliferation of Indian-born business school deans).
In recent years there have been questions about whether such individuals face barriers to the top jobs. Subbaswamy was named a potential presidential pick at Indiana University, where he was serving as dean of the College of Arts and Sciences, back in 2005. At that time, faculty felt that he was passed over for the job. He was a finalist in several other searches, including searches at the University of Utah and Iowa State University, before being named to the UMass-Amherst job in 2012.
Tripathi said he could not name specific instances when he faced discrimination in his career, but he said he's "sure that people face these things."
The selection of Indian-born presidents does seem to have picked up in recent years. When Tripathi was appointed president of SUNY-Buffalo in 2011, he was the only Indian-born leader of an AAU institution. When Suresh assumes the helm of Carnegie Mellon on July 1, there will be three.
Most of the recent presidential appointments, including Karbhari, Subbaswamy and Tripathi, were provosts before being named to their current jobs. But there are some who skipped that traditional step. Before being named chancellor at UCSD, Khosla was dean of engineering at Carnegie Mellon. Suresh, currently the director of the National Science Foundation, was previously dean of engineering at the Massachusetts Institute of Technology.
Lucy Apthorp Leske, vice president, partner and co-director of the education and not-for-profit practice for Witt/Kieffer, an executive search consulting firm, said the rising importance of science, technology, engineering, math and business education and research in modern universities could also be a factor in the recent appointment of Indian-born individuals.
"In general what we're seeing in higher ed is that anyone with business, engineering and scientific backgrounds, people who understand those fields, are moving into top jobs and are in demand by boards," Leske said.
Such fields are where many international students have historically tended to concentrate. All of the recent appointments have some background in one of those fields, though there are Indian-born administrators, such as Renu Khator, president and chancellor of the University of Houston since 2008 and a political scientist by training, whose academic interests lie elsewhere.
Because of federal research funding and corporate partnerships, STEM and business fields generate a large share of research university revenues, so understanding them has become key to the top jobs, Leske said. Universities, particularly public institutions, are under increased pressure from lawmakers to increase the number of graduates in these fields, which are viewed as good pathways to employment.
Leske also said the skills fostered in STEM and business fields also make such individuals appealing candidates to boards. "Boards want analytic and organized thinkers, and that's the way people in the STEM fields think," she said. "That's not to say that people from other disciplines don't also think that way – but that's the emphasis in STEM fields."
Peterson also said the selection of candidates who were born in and did some of their education in other countries could also be reflective of a growing desire to internationalize top American institutions.
"If a board is thinking about how to position institution internationally, someone with this kind of background understands that fundamentally, because he or she has lived it," she said, noting that such administrators might have a personal understanding of the logistical challenges facing international graduate students and faculty.
In selecting Subbaswamy to lead the University of Massachusetts at Amherst, the system's president, Robert L. Caret, cited Subbaswamy's international experience as a positive. "Dr. Subbaswamy often notes that he left his native India to come to here to seek the opportunity and gifts that this great nation bestows," Caret said in a news release announcing the appointment. "He will be a great and knowledgeable leader in what for our students is an increasingly global world."
Nagel said that more than anything else, the increase in the number of Indian-born presidents is because such individuals have proven themselves to be successful academics and leaders, which are often the key characteristics boards look for in searches. "They are among the most outstanding academics and it's only right that they start to take their place in leadership," she said.