You have /5 articles left.
Sign up for a free account or log in.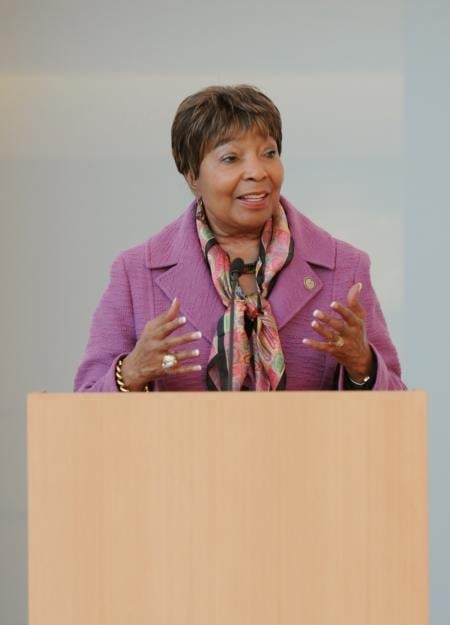 Rep. Lamar Smith, chairman of the House of Representatives Committee on Science, Space and Technology isn't a big fan of some of the grants the National Science Foundation has made to social scientists based on the recommendations of its peer reviewers.
And his colleague, Rep. Eddie Bernice Johnson, doesn't think much of Smith's questioning of the decisions made by the agency's peer review process.

"In the history of this Committee, no Chairman has ever put themselves forward as an expert in the science that underlies specific grant proposals funded by NSF," Johnson wrote in an unusually sharply worded letter to Smith last week. "In the more than two decades of Committee leadership that I have worked with ... I have never seen a Chairman decide to go after specific grants simply because the Chairman does not believe them to be of high value."
The unusually public and nasty feud between the top two leaders of the House Science Committee is the latest flare-up of the recent political science wars that have put scholars in the discipline on the defensive. Congress voted last month to strip funding for most political science research from the budget of the National Science Foundation, and at a hearing this month, Republican lawmakers signaled their desire to examine how the NSF allocates funds for social and behavioral science studies.
Days later, Smith wrote to Cora Marrett, acting director of the NSF, questioning the extent to which "some grants" approved by the foundation met agency criteria aimed at ensuring that approved grants have "intellectual merit." He asked Marrett to provide "detailed information" -- the scientific/technical reviews and the program officers' review analyses -- about five grants that he said were "of interest" to members of the science panel. The grants included a study on "regulating accountability and transparency in China's dairy industry" (by a researcher at James Madison University) and another, by a scholar at Michigan State University, entitled "Picturing Animals in National Geographic, 1888-2008."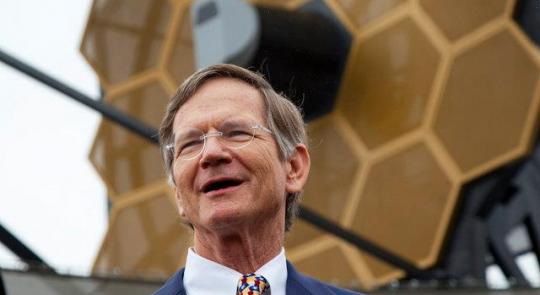 Smith gave Marrett two weeks to provide the requested documents for the five projects.
That request did not sit well with Johnson, who characterized Smith's inquiry as an attempt to substitute his own judgment of the quality of the grants for those of the time-honored peer review process that the NSF uses.
In her letter to Smith, Johnson said that it was fully within Congress's authority to examine -- and look for ways to improve -- the NSF's peer review process, and that foundation officials had made clear at the April 17 hearing that they would work with lawmakers to do so.
Instead, Johnson wrote, Smith's letter to Marrett demanding documents about the NSF's approval of specific projects "marks the beginning of an investigative effort, the implications of which are profound.
"This is the first step on a path that would destroy the merit-based review process at NSF and intrudes political pressure into what is widely viewed as the most effective and creative process for awarding research funds in the world," Johnson wrote. Peer review may not be perfect, she said, but it depends on those with expertise judging the work. "It means very specifically another scientist with expertise in at least some aspect of the science being proposed. Politicians, even a distinguished Chairman of the Committee on Science, Space, and Technology, cannot be 'peers' in any meaningful sense."
Smith's intervention sends a "chilling message to the entire scientific community that peer review may always be trumped by political review," Johnson wrote. "You also threaten to compromise the anonymity that is crucial to the frank and open exchange of comments and critiques during the review process, and in doing so, further compromise the integrity of the merit review process. How can future participants in the peer review process have confidence that their work will remain confidential when the Chairman of the Science, Space, and Technology Committee has shown that probing specific awards absent any allegation of wrong-doing may become the way business is done?"
Johnson's letter documented numerous steps that Congress and the NSF have undertaken in recent years to ensure the efficacy of the peer review process, and urged Smith to let those measures take hold before engaging in a "political intrusion into one of our nation's and, indeed, one of the world's most important scientific organizations.

"I stand ready to work with you to identify a less destructive, but more effective, effort to hold NSF accountable to the requirements laid out in law," Johnson said in closing.
In a statement issued through his press office, Smith defended his inquiry -- and reinforced Johnson's assertion that he believes his own judgments of grant quality are valid.
"When the NSF only has enough money to fund one in seven research proposals, they must ensure that each one is of the highest quality," Smith said. "The proposals about which I have requested further information do not seem to meet the high standards of most NSF-funded projects."

He added: "Congress has a responsibility to review questionable research paid for by hard-working American taxpayers. If academic or other institutions want to conduct such research on these kinds of subjects they can pay for them with their own private funds. Public funds should be used to benefit the American people."
NSF officials said Sunday that they were reviewing the letters and were not yet prepared to comment.

(Note: This article has been updated from an earlier version to correct Rep. Lamar Smith's name.)