You have /5 articles left.
Sign up for a free account or log in.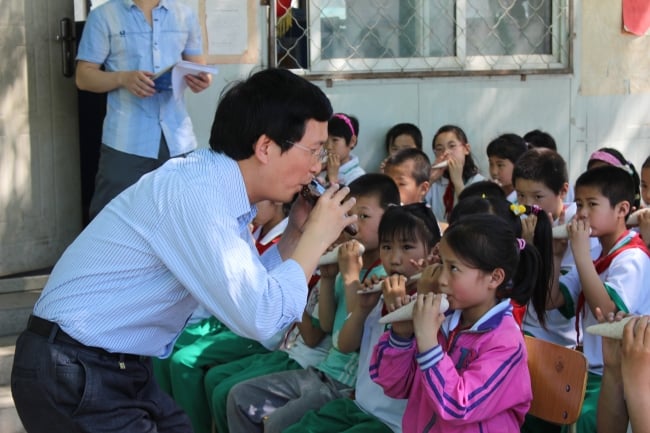 As the Ford Foundation International Fellowships Program graduates its last group of students this year, a new publication released today quantifies the impact of a graduate scholarship program that made a point of reaching students from marginalized groups with commitments to social justice but not top test scores, necessarily. All told, the $420 million program has supported 4,314 fellows, from 22 countries, for up to two years of master's- or three years of Ph.D.-level study. Although graduation rates vary by level and location of study, the program estimates that about 90 percent of its alumni have completed their degree programs, and 82 percent have returned to their home countries. 
The Ford fellowship program, which started in 2001, was different from many other fellowship programs in its emphasis on recruiting students from the most disadvantaged groups within developing countries. The program specifically targeted students from rural areas, racial, ethnic and religious minorities, and individuals with disabilities. Ford data for fellows from 2003-2010 show that 80 percent were first-generation college students, 79 percent came from families with parental incomes below the national average, 66 percent were from rural areas or small towns, 49 percent were married or in a partnership, and 37 percent were older than age 35 when applying.
Recognizing that many of the fellows had "uneven educational backgrounds," the program worked with its local partner organizations in each of the 22 countries to prepare the fellows for graduate study through intensive, in-country pre-academic training and to identify appropriate university placements. (Students did not need a university acceptance in hand in order to apply for a Ford fellowship.) More than a third of fellows also enrolled in bridge programs upon being placed at their host universities.
Furthermore, although training in English was offered, English proficiency was not a requirement for the fellowship, and students could opt to pursue a graduate degree within their home country or region. In Latin America, where many fellows were indigenous and spoke Spanish as a second language, only 5 percent of students studied in an English-speaking environment; others chose to remain in the region or study at universities in Portugal or Spain.
"One of the questions that our program was testing is how much can you make up for a lack of access to good education at prior levels," said Joan Dassin, the executive director of the program. "We chose people on the basis of potential." Dassin described as key to the program's success strong relationships with university partners, which not only provided partial tuition waivers in many cases (all told, valuing about $25 million) but also developed academic mentoring and support structures for the fellows. The 10 universities that hosted the largest numbers of fellows were the University of Hawaii at Manoa, Brandeis and Clark Universities, in the U.S.; the Universities of Birmingham, Leeds, London, Manchester, and Sussex at Brighton, in the United Kingdom; the Asian Institute of Technology, in Thailand; and the Pontifical Catholic University of São Paulo, in Brazil. Students could study any field; the most popular choices included environment, health, and applied sciences, and education.
"Looking at our data, we see that almost 90 percent of alumni report in our surveys that they are doing work related to community development and social justice, which is the basic premise of the program," said Dassin. "The legacy of the program is the social action that these alumni will undertake and are undertaking already." In Kenya, for example, she said, eight alumni were recently elected to Parliament. In a 2012 survey of alumni, 40 percent reported working in primary, secondary or higher education, 35 percent in government, 31 percent in nongovernmental organizations and 7 percent in business. (Alumni could choose more than one answer, so the total exceeds 100.) The vast majority have returned home: 46 percent to their home communities, and 36 percent to their home countries (but not communities).
"The fellowship transformed my career by making me more knowledgeable and skillful in using journalism to advocate for social justice and a better society," said Musikilu Mojeed, who used his Ford fellowship to earn his master's degree from the City University of New York Graduate School of Journalism, where, as a student, he created the Nigeria Police Watch website, intended to track inefficiency and corruption in the country's police force. Mojeed, who is on leave from his position as managing editor at the Nigeria-based Premium Times while completing a John S. Knight Journalism Fellowship at Stanford University, has since earned multiple awards for his investigative journalism, including the Forum for African Investigative Reporters' Editor's Courage Award. In 2012, he was selected as a finalist for the CNN MultiChoice African Journalist Award.
The biggest impact of the Ford fellowship for him, he said, is that "I'm now more capable, I have more capacity now, to hold government officials, corporations, and  individuals accountable in my country."