You have /5 articles left.
Sign up for a free account or log in.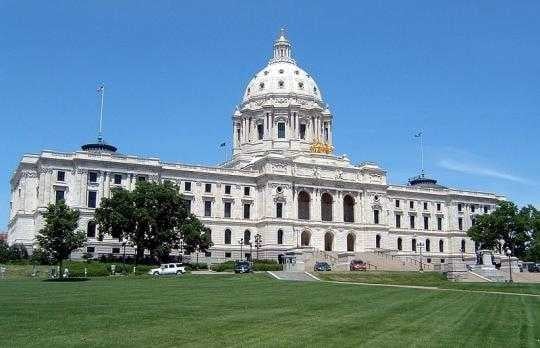 Mandatory tuition and fees at the University of California system have about doubled since 2007, but this year, if the state's governor has his way, they will stay flat.
And the University of California is far from alone. Purdue University is freezing tuition for the first time since 1976. Iowa's three universities will also probably hold tuition prices constant for the first time in more than 30 years.
Multiple public universities and state systems announced in recent months that they will freeze tuition for at least the next year, with some announcing multiyear freezes. In some states, politicians and campus leaders have imposed the freezes without any new state appropriations for higher education, presenting a budget challenge for university leaders. In others, the freezes are the result of improved state budget pictures and increased appropriations that obviate the need for more tuition revenue.
While there are some signs that state budgets are improving, and that such a change could help hold down both sticker prices and the net price students pay after aid at public colleges and universities, higher education finance researchers say it's too soon to say whether the recent announcements portend a broader national trend this year or in the near future. National data won't be available for some time.
"I'm always hesitant to say that a handful of announcements is the sign of a trend," said Sandy Baum, an economist who writes the College Board's annual reports on tuition prices and student aid. "I think the announcements that come out at this point in the year are not random."
But officials in all states where administrators are enacting freezes say they are the result of a political backlash against tuition hikes and an increasing emphasis, both by politicians and university officials, to hold down the price of college, a goal that can often come at the expense of other institutional goals, some officials say.
"Ensuring access and affordability of a high-quality education, ever since I've been here, that has been a key component of the overall strategic plan that is the basis for everything we do," said Robert Donley, executive director of the Iowa Board of Regents, which oversees the University of Iowa, Iowa State University and the University of Northern Iowa.
It's unlikely that the increases in state appropriations and the emphasis on lower tuition are signs that the higher education financial model is returning to some pre-recession "normal." Despite the increases, most states are still not spending nearly as much on higher education as they were before the recession, particularly on a per-student basis.
"When you look at how much appropriations have declined over the past decade, a little recovery isn't going to make anyone say 'We don't need to worry about this anymore,' " Baum said.
And other changes, such as strain in other revenue sources, increased emphasis on technology, and increased emphasis on demonstrating outcomes, are likely to change the university financial model in significant ways.
Better Budget Picture?
Last year, 31 states increased spending on higher education over the year before, a dramatic shift after several years in which most states cut appropriations. While the overall trend in spending on higher education was still a slight decline – driven mostly by cuts in large states such as California – researchers back then said 2012 could have marked the start of a turnaround.
"I think we're beginning to climb out of the trough, at least at a national level," said James C. Palmer, professor of higher education at Illinois State University and part of the Illinois State University's Center for the Study of Education Policy, which drafts an annual report on state funding, when that report was released. Palmer said funding for higher education historically has been cut in the wake of recessions and then increased when the economy turns around.
Almost all states saw increased tax revenues last year, according to the Census Bureau. This year the outlook is similar, with various groups predicting an even better year for higher education spending.
In many of the states where tuition freezes have been proposed, the economic turnaround has been singled out as a driving factor.

"We finished last year with one of the larger fund balances in Montana history," said Clayton Christian, commissioner of the Montana University System. "At that point, we knew there would be money to invest, though there are always dozens, if not hundreds, of competing priorities."
Montana, like other low-population states that have significant natural resources, did not struggle as much during the economic downtown as other states did. The Montana Board of Regents voted last month to freeze tuition for two years, meaning it will have frozen tuition for four of the last eight years. That freeze was accompanied by an increase of about $30 million in state appropriations to the system, as well as appropriations for capital projects.
Members of the Iowa Board of Regents have said their freeze is contingent on about $45 million in new funding for the system, which they expect to come through. "As the economy begins to get better, looking at this, we need to restore, want to restore some of these cuts, because the elephant in the room is student debt," Donley said.
California's public universities have seen some of the steepest budget cuts and largest tuition hikes in recent years, but the passage of a high-profile tax measure last year was expected to bring the state some financial stability and stave off additional large cuts. That has largely proven to be the case, with the state running a budget surplus estimated to be between $1 billion and $4.5 billion.
This year Governor Jerry Brown has proposed increasing per-student spending on the state's three higher education systems. According to the budget proposal Brown released in May, spending at the university's community colleges would increase about 30 percent per student by 2017. Per-student spending at the California State University system and the University of California system would increase by about 33 percent and 24 percent, respectively, over the same time period. The governor has said the state spending increases could be contingent on the systems holding down tuition. (This paragraph has been updated to clarify the governor's proposal.)
It's All Politics
While an improving economy is undoubtedly responsible for the increased appropriations and subsequent tuition freezes in some states, politics seem to be playing a larger role in the discussion.
High tuition prices have become increasingly unpopular among the general public over the past few years. In a recent survey of parents of 5th through 12th graders conducted by Gallup for Inside Higher Ed, about a third of respondents said they would restrict the colleges their children applied to because of price, and another third said they were "somewhat likely" to do so. Other surveys show that cost is becoming a factor in more and more college decisions.
Several higher education leaders said last fall that they would try to leverage the antipathy toward tuition hikes this budget cycle by promising to hold down tuition prices on the condition that state legislators increased appropriations for higher education.
University of Minnesota administrators were particularly successful with this strategy, receiving about $79 million in increased state appropriations, enough to "buy out" the potential tuition hike and a recurring investment in high-priority research areas.
"People certainly do feel that the rate of tuition increases has been high, but the general public doesn't always connect the dots between decreased state support and tuition price," said Eric Kaler, president of the University of Minnesota. "Being able to have this conversation, and clearly show the connection between state support and tuition, helped the general public be more sympathetic."
Florida university presidents tried the same thing, promising at the start of the budget cycle not to seek a tuition increase if the legislature restored the $300 million that taken out of the higher education budget last year.  Tuition increased at a rapid rate in Florida over the past few years, with several institutions hiking tuition at double-digit rates last year.
University leaders still asked for a 3 percent tuition increase, which Governor Rick Scott vetoed late last month. "I am absolutely committed to keeping tuition low," Scott said. "This is not a political decision; this is a decision for Florida families. Tuition cannot continue to go up the way it's been going up." Scott, who faces re-election in 2014, has since called the tuition hikes a tax increase that he cannot approve.
Even without significant new sources of funding for higher education, lawmakers in several states have shown that they are willing to hold down tuition prices, even if, as university leaders argue, it could hurt the quality of the institution.
Purdue University President Mitch Daniels's decision to freeze tuition was one of the most high-profile announcements this budget cycle. Daniels, the state's former Republican governor, announced the tuition freeze before deciding what to cut, an unusual move for a higher education leader.
The University of Wisconsin System will also have its tuition frozen by state lawmakers after a controversy erupted over the university's year-end balance. The proposal to freeze tuition was a bipartisan effort, and Governor Scott Walker recommended paring back his initial proposal to increase funding for the state's universities. The governor's administration secretary, in a letter to the legislature's Joint Finance Committee, said the university system was "more interested in protecting its bank account than in ensuring a quality higher education."
Whether the current crop of tuition freezes holds through next year or whether it spreads to other states remains to be seen. Several states that have held tuition down for the past few years, such as Maryland, have approved tuition increases for this year.
Kaler said that as long as the legislature continues to fund the university at what he believes to be an adequate level, he will strive to hold down tuition prices. "State disinvestment has had a very large, negative impact on our ability to educate students and to let them leave college with a minimal and manageable amount of debt," he'd say. "Keeping tuition as low as possible will help with that."
Over the past few years, higher education finance officials such as Art Hauptman and Patrick M. Callan have argued that without consistent, long-term coordinated planning between state policy makers and university officials, and without a better understanding of what it costs to educate students, states and institutions will continue to see disjointed policy when it comes to higher education prices.
In a chapter from the 2002 report "Losing Ground," Callan and co-author Joni Finney, a professor at the University of Pennsylvania's Graduate School of Education, argue that tuition prices should be pegged to rises and declines in family income, rather than be used as a substitute for state appropriations. They also warn that increased appropriations in the wake of a recession, often to make up for cuts that occurred during the recession, place university spending at a level that can't be sustained when the next inevitable downturn occurs.
"When states are prosperous, as in the late 1990s, many invest generously in public colleges and universities, often without regard to the long-term cost implications of these investments," Callan and Finney write. "Under such circumstances, tuition may be frozen or even cut. Students whose college careers coincide with these periods of prosperity benefit from stable, even declining, levels of tuition. However, when the inevitable recession occurs, states often are unable or unwilling to sustain these levels of expenditure, and higher education budgets are reduced."
At several times in recent decades, it has appeared that both public and private universities were on the verge of multiyear freezes that represented a fundamental shift in pricing, but those institutions largely reverted back to consistent price hikes when the economy rebounded.