You have /5 articles left.
Sign up for a free account or log in.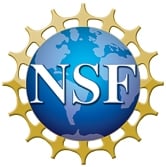 WASHINGTON -- The National Science Foundation on Friday announced its rules to carry out new Congressional restrictions on supporting research in political science. While political scientists hate the restrictions in just about any form, several experts said Friday that the NSF appears to be trying to comply with the law in a way that indicates a willingness to continue to support some research in the discipline.
The ban on NSF funding of political science research was approved by Congress in March, the culmination of several years during which Senator Tom Coburn, an Oklahoma Republican, urged the enactment of a ban. Senator Coburn is a budget hawk, and he has argued that the NSF and other federal agencies should focus on the physical or biological sciences, or technology fields. The final version of the bill carved out two exceptions: work "promoting national security or the economic interests of the United States." (The director of the NSF is required to certify that a grant meets one of those exceptions.)
The guidance issued by the NSF Friday acknowledges the new law and the exceptions. But the guidance states that the political science division of the NSF will continue to accept and review grant proposals under the criteria that were in place prior to the new law. At the same time, the NSF will review whether grant proposals fall into one of the two exceptions. The way the NSF set this up, political scientists speculated, was to encourage people to continue to apply, and to try to fit into one of the exceptions, rather than to discourage applications in political science. No details are provided on how the NSF will judge whether grant applications fall into one of the exceptions, but some scholars in the field have expressed the hope that many grants could make a claim at helping either national security or the economy.
The NSF guidance did note that the additional reviews required under the new law could mean that some decisions on applications "may be delayed."
Several political scientists posted notes on Facebook or Twitter saying that they read the NSF policy as suggesting that things might proceed as they have in the past, but with more paperwork and a longer time frame for decisions on applications.
Howard J. Silver, executive director of the Consortium of Social Science Associations, which lobbied against the restrictions, praised the NSF guidance. "I think it is another example of NSF insisting on relying on its merit review process to make grant awards," he said. "Of course, it will be up to the panels, to find the justifications for the grants they recommend."
The American Political Science Association released a statement stressing that it will continue to work to have the restrictions reversed by Congress.
A spokesman for Senator Coburn did not respond to a request for comment.