British professors object to website -- inspired by Rate My Professors -- that ranks them.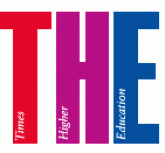 The man behind the Rate Your Lecturer website, which encourages British university students to publicly praise or censure their teachers, has defended the project against a glut of criticism from academics.
Michael Bulman, founder of the site, said he believed it would "help to redress the balance" between teaching and research in British universities, adding that too many institutions held the latter in higher regard than the former -- to the detriment of students.
"When I was at uni, people were comparing and contrasting their courses and lecturers, and saying how some were better than others," said Bulman, who graduated with a B.A. in history from Northumbria University last year.
"I also spent a year in the U.S., where they already have the Rate My Professors site, and the idea came from there. I just thought I could do it better."
His site ranks British universities and lecturers on the basis of feedback from users, who give scores out of 10. It also contains a section where students can list teachers' pros and cons.
One of those leading the protests against the site is Bill Cooke, head of the department of organization, work and technology at Lancaster University Management School. His blog post on the issue -- declaring that lecturers are human beings, "not dancing bears" -- has been accessed around 8,000 times.
"For people early in their lecturing career, to be subject to that very public scrutiny is challenging and threatening," he told Times Higher Education. "There is anger and anxiety about the debt people are incurring as students and what will happen to them afterwards. Coming out and saying which lecturers are good or bad is an expression of that."
He also said that because the site was not registered as a data controller with the Information Commissioner's Office -- a requirement for firms that hold personal data -- it was in breach of data-protection rules. Bulman said his company, Sterling Ideas, had not yet registered, attributing this to "inexperience," but added that he expected the oversight to be rectified shortly.
The University and College Union warned that seemingly innocent internet "gossip" could lead to "online and offline bullying." "There is no way of determining if the individual posting comments has a real concern about the standard of their course, the university or the teaching, or just fancy lashing out after getting a poor mark," said Michael MacNeil, head of higher education at the union.
Bulman said that although it was possible that "one idiot will say something stupid," comments were reviewed all the time and were "usually useful and well-thought-out."
However, Olivier Ratle, senior lecturer in organization studies at the University of the West of England, has already revealed potential flaws in the site. "I thought, just for fun, let's see how rigorous the system is," he said. "My friends managed to register using different e-mail addresses and fake names, and were successful in rating me very positively."
Ratle was at the time of writing rated the fourth-best lecturer on the site thanks to his friends. "He's just too handsome, can't really concentrate on what he's saying," reads one of the comments.
You may also be interested in...
Today's News from Inside Higher Ed
Inside Higher Ed's Quick Takes