You have /5 articles left.
Sign up for a free account or log in.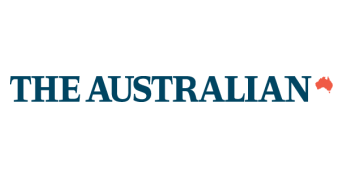 Two Australian universities announced this week that they would offer assessment and credit of specific otherwise free, open online courses for a fee.
On Monday, Deakin University launched its first massive open online course on humanitarian emergencies, offering students the option of taking it for free, or for a fee of $495 they can be assessed and awarded credit towards a postgraduate qualification.
Tuesday, La Trobe University said it would capitalize on its phenomenally successful free iTunes course on ancient Rome by similarly offering students the option of completing assignments and being assessed for credit for the equivalent of a first-year subject at a cost of $816.

At this stage Deakin and La Trobe have limited the number of paying students to 100 and 50, respectively, while they test market demand and their costs.
The news follows on from the University of New England, which this year launched its own free online initiative in which it offers students the option of earning credit by taking a paid-for exam.
Monash University also announced this week that it would offer courses through the British-based FutureLearn, owned by online provider The Open University. Courses will be launched from late this year, but at this stage Monash isn't offering credit.

Melbourne was the first Australian university to join a MOOC when it signed up with U.S. giant Coursera last year.
Deakin's deputy vice-chancellor (education), Beverley Oliver, said the MOOC allowed it to experiment with new ways of assessment and engaging students online. Students taking the Deakin course will be assessed on written work and by interview conducted either face-to-face or online.
In addition, students can award peer credit "badges" for each other's work. This doesn't count for marks, but will be noted by assessors. Such badges for peer credit and credit issued by assessors could eventually be introduced into Deakin's curriculum, especially as a way to mark achievement in graduate attributes such as teamwork and communication skills, Oliver said.
"To me it is one possible way of authenticating online learning, because that is the challenge for all of us," Oliver said.
"Assessment is where we all stumble online, whether it is a massive or small course. It is really difficult, a real challenge," she said.
At La Trobe, students will have to complete written assignments but will also receive marks for participation in online tutorials. These tutorials will be recorded as podcasts by the lecturer who will include student questions and responses in the podcast, including audio submissions by students. It will also include access to some online chat sessions with staff.