You have /5 articles left.
Sign up for a free account or log in.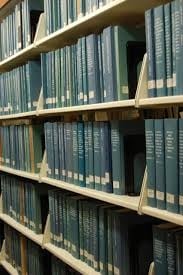 The American Historical Association has released a policy calling on history departments and university libraries to allow students to place embargoes on the online versions of Ph.D. dissertations in the field for up to six years. The association says that such a policy is needed to enable new Ph.D.s to successfully publish books based on their dissertations. But some historians are upset about the proposal, which they say isn't needed and runs counter to the scholarly mission of sharing research findings.
The statement contains some phrases -- such as "history has been and remains a book-based discipline" -- that were infuriating to those trying to promote digital scholarship and nontraditional forms of disseminating knowledge.
One historian posted a comment on the AHA site saying of the draft policy: "Stupid and stunting. The AHA should be recommending that departments change how they grant tenure -- citation should matter not publication." Another wrote: "What a foolish policy! The AHA was founded in the 19th century and is determined to remain there."
Still others, however, asserted that the AHA was responding to a genuine challenge facing some scholars.
Historically, doctoral granting institutions have required copies of dissertations to be placed in the university library, so these documents have not been embargoed. But most of these library shelves haven't attracted much foot traffic, let alone the kind of traffic that digital copies enable. More recently, many universities have embraced some or all of the open access movement, requiring digital copies to be made available.
The AHA proposed policy explains the problem this way: "[A]n increasing number of university presses are reluctant to offer a publishing contract to newly minted Ph.D.s whose dissertations have been freely available via online sources. Presumably, online readers will become familiar with an author's particular argument, methodology, and archival sources, and will feel no need to buy the book once it is available." The AHA is proposing that students designate that the digital versions of their dissertations be embargoed, but that Ph.D. students who take that option again be required to deposit a hard copy in the university library.
"History has been and remains a book-based discipline, and the requirement that dissertations be published online poses a tangible threat to the interests and careers of junior scholars in particular," the statement says. "Many universities award tenure only to those junior faculty who have published a monograph within six years of receiving the Ph.D. With the online publication of dissertations, historians will find it increasingly difficult to persuade publishers to make the considerable capital investments necessary to the production of scholarly monographs."
Much of the debate that has turned up online about the proposed policy focuses on whether the AHA is exaggerating the danger to new Ph.D.s of having their dissertations online.
The policy of Manchester University Press, in Britain, is being cited as evidence that presses do worry about publishing books based on dissertations that are available online. "Because Ph.D. theses are increasingly freely and widely available in digital repositories, our policy is that we will not consider books based on theses for publication unless they are of exceptionally high quality and broad appeal, have been expanded significantly, and have been rewritten and restructured for a wider audience," says a statement on the website of the press.
But others have come forward to suggest that such attitudes -- while perhaps once dominant -- have changed, and are likely to change some more.
Sherman Dorn, professor and chair of psychological and social foundations at the University of South Florida, asked on the AHA website: "Is the AHA statement based on real publisher behavior or on AHA gray eminence perception only?" He was among several who cited a study published in the journal College & Research Libraries that explored the question of whether journal and book publishers are hesitant to accept work based on digitally available dissertations. The study found that while there are indeed publishers who have the attitudes feared by the AHA, many do not.
The abstract of the article states: "The findings indicate that manuscripts that are revisions of openly accessible ETDs [electronic theses and dissertations] are always welcome for submission or considered on a case-by-case basis by 82.8 percent of journal editors and 53.7 percent of university press directors polled."
James Grossman, executive director of the AHA, said in an interview last night that the article showed that there are still many presses that do punish those whose dissertations are online. He stressed that the AHA wanted to be sure graduate students "have the choice" to embargo their dissertations. But they could also ignore that option, he said.
Asked about the criticism that the AHA was defending an outdated system, Grossman said that he was hearing reaction both in favor and against the AHA policy. And he said that the AHA was trying to be realistic. "We're trying to help our students deal with the world as it exists," he said. "And the world as it exists means that for many people filing Ph.D.s, they are in a difficult situation."
The AHA today released an FAQ on the new policy.
Some historians posting on the association website defended the new policy, and said that they objected to university rules requiring them make their dissertations public online -- especially if doing so would upset publishers. One wrote: "1. I recently signed a contract with a university press and was explicitly told to have the dss. embargoed. 2. All this statement does is advocate giving authors the *choice* of having their work embargoed. Freedom of choice … it's not such a scary thing, folks! 3. My money (loans) and my labor went into crafting my dissertation. It's mine to do with what I please and that's all there is to it."
One of the more creative critiques of the AHA policy came from Trevor Owens, a digital archivist at the Library of Congress and a doctoral candidate at George Mason University. In a blog post called "Notes Toward a Bizarro World AHA Dissertation AHA Open Access Statement," he imagined the kind of statement he and others would like to have seen on the subject. He imagined a world where the AHA would "assert that the scholarly society's goals are for the proliferation of knowledge not the proliferation of a particular kind of media."
And as to the publishers who reject work based on dissertations that are online, and the departments that consider only books to decide on tenure, he imagined a world where the AHA "would speak out against publishers who decided to blackball scholars who had made their dissertations publicly accessible through their universities repositories" and would "suggest that it is fundamentally problematic that the tenure and promotion of historians is based directly on the commercial viability of academic books."
There was a bit of irony in the timing of this week's release of the draft dissertation policy. As the AHA was being attacked Tuesday over its proposal, it was also announcing a hire for a new position at the association: director of communication and digital initiatives.