You have /5 articles left.
Sign up for a free account or log in.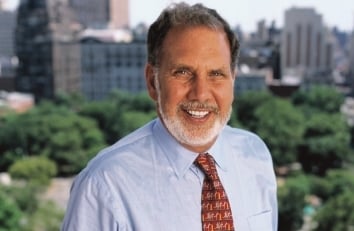 New York University trustees sent out an e-mail Wednesday that officially said that John Sexton's presidency would end by 2016 -- and also announced that the university would abandon a policy of providing highly favorable loans to senior administrators and some faculty members for vacation homes. The revelation -- in a New York Times article in June -- that NYU was providing loans for Sexton and others to enjoy luxury vacation homes infuriated many at NYU and came amid a Congressional investigation into executive compensation at the university.
Whether the news about Sexton's departure date was indeed news was contested Wednesday by some at NYU. Some said that that the 2016 date had been widely known and was to be expected, given Sexton's long tenure as president, which started in 2002. But previous references to Sexton's contract had noted only that it extended through 2016, not that he planned to make this contract his last as president. Wednesday's e-mail from NYU trustees both made the date one of departure and praised Sexton and the direction of the university.
"The special committee notes that the board is extremely satisfied with the direction and leadership of the university. John Sexton's agreement with the university to serve as president extends to 2016 and he has made clear that he will not serve beyond that," said the e-mail.
The announcement of a 2016 departure is hardly the sign of a president running from critics, but there's also no doubt that Sexton has had a rough year. In March, the faculty of the College of Arts and Sciences passed a vote of no confidence in Sexton, with professors citing dissatisfaction with his emphasis on global campuses and anger over the university's development plans for its Greenwich Village neighborhood. Sexton has also faced criticism over executive compensation (such as the loans for vacation homes) at a time that higher education is under scrutiny for the way it spends money.
At the same time, Sexton has maintained strong support not only from the NYU board, but also from faculty members in other parts of NYU -- and in particular in the university's widely regarded professional schools.
Defenders of Sexton have noted that, under his leadership, the university became more popular with undergraduates, attracting students who were of higher academic caliber and more diverse, that numerous projects have transformed the campus, and that ambitious fund-raising led by Sexton resulted in many of those improvements. (Some of the data from the university about NYU progress under Sexton may be found here.)
During his tenure, Sexton was a national figure in key debates on higher education, although his fans and critics looked at his roles in different ways. As he built up NYU campuses in Abu Dhabi and Shanghai, and spoke of the idea of global higher education, some saw him as a visionary, and he was popular with his fellow presidents.
But some accused NYU of ignoring serious human rights issues in Abu Dhabi, and questioned how any experience could be true to NYU ideals in a country with anything but true democracy. To some in higher education, he may be best known for having fought off a graduate student union and successfully resisting a teaching assistant strike designed to restore the union. But while graduate student activists may revile him, plenty of university presidents cheered him on.
Fewer presidents were cheering, however, when news about the loans for vacation homes broke. Many college presidents wince at stories about their pay, but will defend their compensation, as well as the need to pay generously to recruit top faculty members. And colleges in areas where housing is expensive -- areas like New York City and much of California -- have for years had various programs to help employees finance their homes.
But the idea that academic employees with salaries in the high six figures -- well beyond what most of their faculty members, let alone tuition-paying parents could ever hope for -- needed help financing expensive vacation homes offended many. And while college presidents and association leaders rushed to defend Sexton when his arts and sciences faculty were passing the vote of no confidence, such defenders didn't rush to support loans for vacation homes.
It was telling to many that Stephen Joel Trachtenberg, the former president of George Washington University, who was never shy about defending his high pay as president or the salaries of others, couldn't do it when it came to the NYU loans. "That's getting to be a little too sexy even for me, and I have a good sense of humor about these things," he told the Times. "That is entertaining, actually. I don't think that's prudent. I don't mind paying someone a robust salary, but I think you have to be able to pass a red-face test."
When the story broke, John Beckman, an NYU spokesman, defended the loans for second homes, telling the Times that "the purpose of our loan programs goes right to the heart of several decades of sustained and successful effort at NYU: to transform NYU from a regional university into a world-class research residential university."
Wednesday's e-mail from NYU trustees talked about the need for NYU to be competitive to recruit top faculty members, but offered little detail on the loans for vacation homes. It said that the board would move toward this policy: "All mortgage assistance that the university or any of its schools (including the foundations supporting them) must be approved by the Compensation Committee of the board; all are reviewed by the provost's office to ensure that they are in line with our academic mission; and all must conform to current university standards, including the restriction that they be used only for primary residencies."
Via e-mail Wednesday night, Beckman offered this statement about why the university was ending its program of loans for vacation homes. "As with other universities, our faculty housing program is crucial to being able to recruit and retain top faculty, and our mortgage loan program is an important part of that," he said. "NYU will continue to offer mortgage loans as part of its recruitment and retention efforts, but confine them to primary residences. The loans for non-primary residences were a small part of our loan program, and the board believes that NYU can continue to compete effectively to recruit faculty without such loans, and doing away with them will reduce a source of concern in our community."