You have /5 articles left.
Sign up for a free account or log in.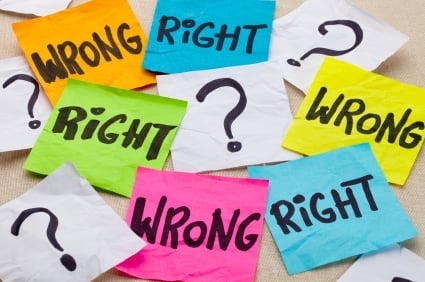 More students are being disciplined for sharing incendiary remarks through social media, drawing outraged responses from peers who say online interactions don't dictate offline behavior. Despite the conflicting ideas of how students should behave on the Internet, social media etiquette is almost never discussed during first-year orientation.
The latest example of a student getting into serious trouble is that of Caleb Jamaal Clemmons, 20, was arrested in February after telling his followers on Tumblr that "i plan on shooting up georgia southern. pass this around to see the affect it has. to see if i get arrested." Clemmons's experiment was a success. The former Georgia Southern University psychology student was arrested mere hours after the post, spent six months in jail and is now banned from social media for the five years he will be on probation -- even though police never found any evidence Clemmons intended to act on the threat.
Clemmons joins a multitude of millennials whose online posts have attracted legal trouble, including a Texas teenager who served five months in prison for joking on Facebook that he planned to "shoot up a kindergarten," a British man sentenced to four years for inciting a riot that never erupted, and a Massachusetts high schooler who was arrested after uploading a rap that included references to the Boston Marathon bombing.
"The travesty of all of this is that people -- especially young people -- don't understand their digital interactions create tremendous legal consequences," said Bradley Shear, a Bethesda, Md.-based lawyer who specializes in social media and Internet law.
Anecdotal evidence of that can be seen in the number of people who are calling for Clemmons to be exonerated. More than 3,000 people signed such a petition on Change.org, which states Clemmons's "whole life is beginning to unravel at its seams and may be ruined forever over one misconstrued post."
From a legal perspective, Shear said courts have acted within their rights to sanction people for online threats, however vague they may be.
"My philosophy is if you make a threat -- whether it's a phone call, whether it's an email, whatever medium you utilize -- the same law applies throughout," Shear said. "People -- especially students -- aren't given that type of education.... Students need to be apprised of the things that may happen if they utilize digital tools in a way that may create criminal issues or liability issues."
Yet even after its brush with the online threat, Georgia Southern has not added social media education to its orientation schedule. "[Orientation sessions] really don't address specifics of social media," said Casey Jones, assistant director of marketing and communications. In light of the Clemmons case, however, "it's something that may need to be looked at."
Communications majors at Georgia Southern can enroll in an elective on social media and public relations, but lecturer Michelle Groover said students usually take it as upperclassmen. By that time, most 20-somethings are set in their social media ways. Still, Groover said social media veterans can benefit from social media education sessions.
"I don't think you're really teaching them how to use it. You're just giving them more tools to use it more appropriately," Groover said. "Because of the age we're in, I think it is something that should be discussed in an orientation."
The lack of social media education isn't helped by this perceived generation gap between the young experts and those expected to teach them.
"To some degree, it is the assumption that the digital native already knows how to use these things, and by the time they get to college, they've had years of experience with them, so what new thing could a college orientation teach that an entering freshman does not know?" said Tracy Mitrano, director of IT policy at Cornell University (and a blogger for Inside Higher Ed).
Keri Stenemann, an event coordinator with NODA, the Association for Orientation, Transition and Retention in Higher Education, on Wednesday contacted the organization's key leaders to see if their institutions discuss social media use when welcoming new students to campus. None of the roughly 25 contacts responded. Stenemann cautioned against reading too much into that result, though, since late August may not be the best time to try to reach orientation leaders.
"I am not personally aware of which members of our have training on this topic, but that does not mean it does not exist," Stenemann said.
Many colleges and universities do include some kind of social media etiquette statement in their student handbooks. Oberlin College's guidelines, for example, plainly warns students with headers such as "The Internet is Real," "Future Employment Problems" and "Your Words Could Hurt You."
"If you're not absolutely sure you want it read, don't post it," the guidelines read. "Communication is very contextual, a pejorative word or phrase used in playful conversations with friends can easily be misconstrued."
In most cases -- Oberlin included -- those etiquette statements are not featured in any orientation sessions, which means students have to immerse themselves in their handbooks if they want to learn their institution's official stance on appropriate online behavior.
"I think the real issue is that there are more things that administrators want to cover than there is time to do so," Mitrano said. Topics that could pose more immediate threats to students such as physical safety, alcohol abuse and time management therefore take precedence. "There's really no way to offer the whole spectrum of issues involving Internet education or basic Internet competency that I have seen."